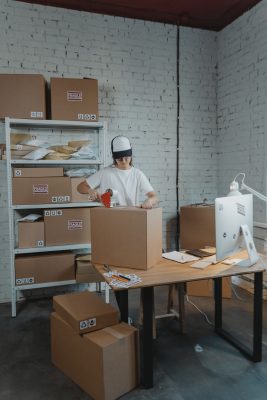 Most modern businesses wouldn't function without their suppliers. In a world where procuring goods is becoming increasingly difficult thanks to a complex supply chain, a reliable supplier is key for a thriving business.
This is especially true in today's climate. Every organisation has a story to tell about how the current global supply chain crises have affected business. For this reason, more and more enterprises are looking to their supplier relationships in order to improve their business.
In this article, we'll be discussing why this could be a viable way for you to improve your business. But first, what exactly is a supplier? And what makes a good one? You'll find the answers below.
What is a supplier?
Simply put, a supplier is a business that provides an essential product or service to your business. What they provide allows your business to function and is instrumental in helping you deliver your own product or service.
Many suppliers are found in the retail industry. In this context, they act as a middleman between the manufacturer and you, supplying you with the manufacturer's product for you to sell to your customers. There's a risk of poor sales for retailers this year, and many brands will need to manage their supplier relationships to mitigate the impact on their business.
Yet, this is just an example – given the scale of the retail industry and of the world, suppliers can come in many different shapes and sizes.
What makes a good supplier?
So, say you want to find yourself a great supplier. What should you look out for? Well, apart from offering a good price, reliability and high quality, there are a few things that should tell you you've found a good partner.
Excellent communication is invaluable in business. Suppliers who are proactive about staying in touch and who answer your calls promptly will make it far easier to resolve problems and get the answers you need.
Hold onto suppliers who are eager to provide you with insight into industry best practices and new developments. More than just offering you a product, this type of business will elevate your own, working synergistically with you to hit your targets and continuously improve.
What are the benefits of a good supplier relationship?
So, what are some of the advantages you could reap if you take the time to develop a good relationship with your supplier?
Lower prices: Maintaining a mutually beneficial relationship could help you to cut down costs in the long term
More efficient processes: As you get to know one another better, you can find ways to streamline your processes and work more efficiently together
Less price volatility: Securing your supply chain by partnering with one key supplier can help decrease market volatility and offer more stable prices to your consumers
Why are your suppliers important for your business? Share your thoughts and experiences in the comments section.
---
Interesting Related Article: "A Smart Guide to Find Reliable Dropshipping Suppliers for Your Online Store"