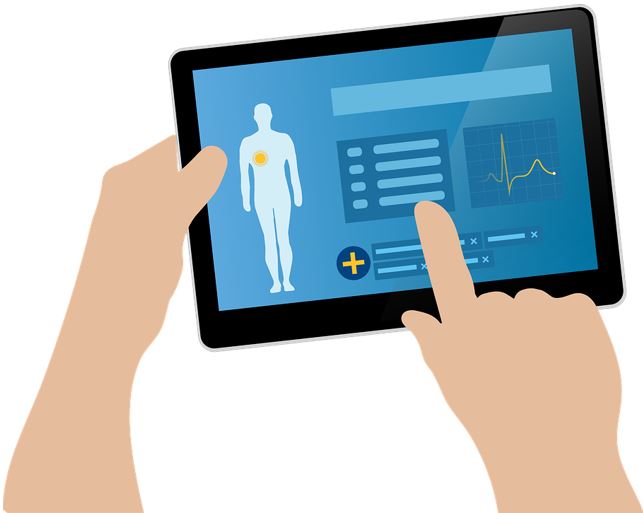 Health apps can play a major role in helping people to maintain their health and well-being. They can be used to track fitness goals, monitor calorie intake, and even reminders to take medications or get vaccinations.
The first health app is believed to have been released in 2010, and since then their popularity has exploded. According to a report by the PEW Research Center, as of 2015, nearly one in four American adults (23%) had used a health app on their smartphone. And this number is only expected to have increased significantly since then.
There are a variety of different types of health apps available, ranging from those that track fitness goals to ones that provide medical information or reminders. And with the rise of wearable devices like fitness trackers and smartwatches, there are even more options for people who want to use technology to improve their health.
With so many different health apps available, there is sure to be one that meets your specific needs. And with the popularity of smartphones, more and more people are using them to access health information and services.
Benefits of using health apps
There are many benefits to using health apps, including:
1. Increased Motivation – When you can see your progress towards a goal, it can help you stay motivated to keep going.
2. Convenience – Being able to access health information and services from your smartphone or tablet is very convenient.
3. Improved Health – By tracking your fitness goals and progress, you are more likely to achieve them. This can lead to improved overall health and well-being.
4. Cost Savings – Some health apps offer free or discounted access to health services. This can save you money on things like doctor visits, prescriptions, and lab tests.
5. Better Coordination of Care – If you have multiple health conditions, using a health app can help you keep track of all your medications and appointments. This can result in better coordination of care between your different doctors.
Types of health apps on the market
There are a number of different health apps available on the market today. Some of the most popular ones include Fitbit, MyFitnessPal, and Endomondo. Each of these apps has its own unique features and benefits that make them ideal for different people. For example, Fitbit is great for tracking your fitness progress and helping you to stay motivated. MyFitnessPal is perfect for tracking your food intake and calories burned. And Endomondo can help you track your workout progress and see how far you've come.
According to https://www.gethealthapp.com, the most popular health apps are:
MyFitnessPal
Non Nom Paleo
Weight Watchers (WW)
8Fit Workouts & Meal Planner
Pregnancy & Baby Tracker
AllTrails
Carb Manager – Keto Diet Tracker
Noom
Headspace
All Out Studio
Clue
Runkeeper
Waterlogged
No matter what your specific needs are, there's sure to be a health app out there that's perfect for you. So why not give one or more of them a try today? You might be surprised at just how helpful they can be.
Choosing a health app
Here are a few things to keep in mind when choosing a health app:
1. Consider your needs. What are you hoping to get out of a health app? If you're simply looking to track your steps or calorie intake, there are plenty of basic apps that can do the job. But if you're looking for more comprehensive tracking, you'll want to choose an app that offers more features.
2. Check the reviews. Before downloading any app, it's always a good idea to read the reviews. This will give you an idea of what other users think of the app and whether or not it's right for you.
3. Consider the cost. Some health apps are free, while others come with a monthly or annual subscription fee. decide ahead of time how much you're willing to spend on an app.
4. Get recommendations. If you're still not sure which app is right for you, ask your friends or family members for recommendations. Chances are, someone you know has already downloaded and used a great health app that you'll love too.
If you are thinking about using a health app, be sure to talk to your doctor first. They can help you find an app that is right for you and your health needs.
---
You may be interested in: 4 Reasons Why it's Time to Have a Fitness Software