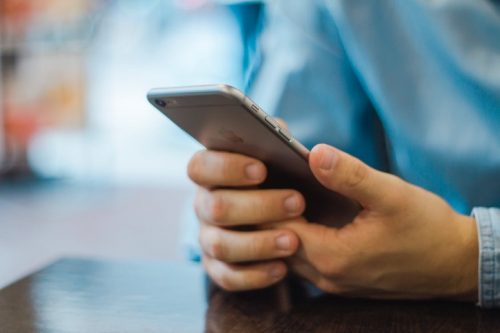 Online casinos have gone from strength to strength since they first appeared at the end of the 1990s. Back then, options for graphics, animations, and sound were extremely limited, because our technology did not have the capacity. Fast forward 25 years and we now have the ability to receive data almost instantly, share images in high definition, and play games wirelessly and outside of the house. As a result, online casinos, like this online casino Canada, have evolved to keep up with what technology can handle.
But migrating an online casino onto a mobile device wasn't initially an easy task. The vastly reduced screen size made it extremely difficult to display the games at the same quality and still make everything readable. But once it became clear that mobile gaming was becoming the number one choice, it was worth casinos investing in mobile-friendly website designs and even creating their own downloadable apps.
But why have mobiles become the gaming platform of choice? The main reason is simply availability. 96% of American adults own a mobile phone, but far fewer own consoles or PCs. That's a huge captive audience, and the reason why mobile gaming, of which mobile casinos are only a small subsection, has exploded in recent years.
Popular Mobile Casino Games
With mobile screens getting larger and data speeds increasing, playing casino games on your mobile has never been easier.
The most popular mobile casino games are slots. These lend themselves really well to the touchscreen usability, and the bright graphics and animations look great on the current generation of 4K screens. Online slots are optimised for mobile screens by zooming in on just the reels, with other information such as bonuses and pay tables available by swiping to the side.
Another popular mobile game is roulette. Once again, the screens are able to zoom in on the point of interest – the spinning roulette wheel – and other information such as the betting area is scrollable. You can even get live roulette games streamed to your mobile, either over a 5G or Wi-Fi connection. Live streamed games allow you to interact with the dealer in real time and give you the feeling of being in a real casino.
Poker has always been a popular online game, and its popularity has continued onto mobile. It's a game that people love to play with their friends and mobile casinos have a function to allow people to meet up at one of their tables. Mobile poker is a great way to bring people together, wherever they are.
Classic table games like roulette and poker are popular via mobile phone, especially since live casino games were introduced. 
Benefits of Mobile Gaming
Playing games on your mobile phone is incredibly convenient. No more boring commutes or times spend in waiting rooms with only last year's magazines for company. Playing games on your mobile allows you to have instant access to entertainment anytime, anywhere. As people's lives get busier, we have less quality time to spend on activities we enjoy, so being able to utilise random periods of downtime during the day is hugely valuable.
But none of this would be possible without the fast-mobile internet speeds that are now possible. 4G and 5G speeds can match the home broadband speeds people are used to, meaning gaming outside of the house is as easy as gaming at home. Mobile internet this fast allows for instant access to online games, fast downloading of apps, and live streaming of casino games including roulette and blackjack.
One advantage mobile game has over online casinos is the ability to set up notifications. Want to know when your friends are online? Or be reminded what time a tournament starts? Push notifications will let you know, and they are fully customisable, so you're only alerted to the things you want to know. Online casinos will offer email reminders, but having the information delivered straight to your phone is much easier.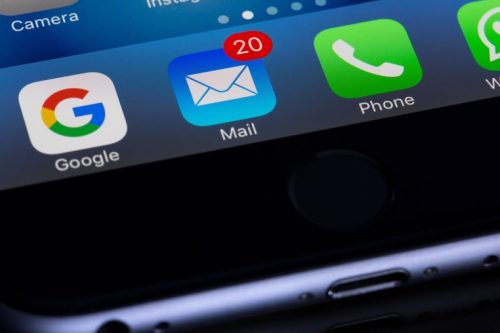 Playing casino games via a mobile phone allows players to enable notifications to alert them of any bonus games etc.
Apps vs Online
While online casinos can be played in your mobile's browser, you'll get an all-round better experience from downloading and playing in their app.
An app allows games to load faster and might even give them some offline functionality.
They are also a safe and secure way to store your data, is it remains on your phone. So, you won't have to keep logging in every time you want to play, the app will remember all your details.
You can also connect apps to payment methods like Apple Pay and Google Pay, meaning any deposits you make will have an extra layer of security because your card details are not leaving your phone.
In Summary
Mobile casinos are becoming more popular for a number of reasons. Having a gaming device in your pocket is incredibly convenient and has given more people access to online services. Players enjoy being able to play mobile casino games wherever and whenever they want, such as during a lunch break at work, a commute home, or while waiting to pick up their children.
The increase in mobile internet speeds and the way this has allowed mobile providers to offer better quality games has also helped the growth in popularity. Mobile games are no longer a poor man's version of their online counterparts, but high quality and exciting in their own right.
---
Interesting Related Article: "Casino apps or casino mobile sites: what to choose"