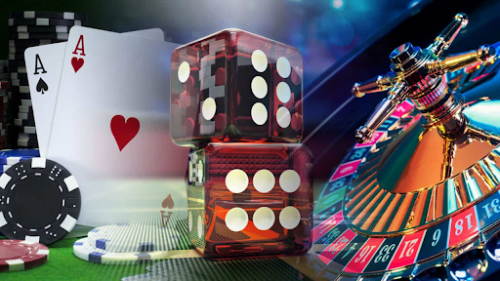 Malta is a tiny nation in Europe, with a small population (500,000) but many tourists and a high number of online gambling operators. Casinos, bookmakers and poker rooms found it worthwhile to choose this country for their headquarters and applied for a local license. The MGA is widely regarded as one of the strictest regulatory bodies, yet gambling operators are happy to abide by its terms and conditions. It helps them project the right image of trust needed to convince prospective players in this highly competitive industry.
Predictable and sensible laws
The most important thing for businesses is a stable and predictable set of rules. If the gambling laws change to offer, it is impossible to come up with a coherent strategy that will help them stay afloat in the long run. Given the competitive nature of Internet gambling, casinos are hard-pressed to locate their headquarters in a stable environment. The MGA compels them to abide to strict standards but gives them a clear structure to work with.
For many years, the Maltese lawmakers worked to create a set of rules that would appeal to international casinos. The result is a legislation that offers multiple advantages to those who choose the tiny nation in the Mediterranean Sea as their headquarters. Even though Maltese laws are stricter than those governing other regulatory bodies, they are reasonable. There are no ample changes and whenever such changes occur, they are discussed with the parties involved to reach an agreeable solution.
Reasonable taxation and high growth opportunities
The online gambling industry is subject to higher taxes and in many cases, the levies are too high for businesses to be profitable. In Malta, the industry isn't taxed excessively and they pay a fair amount that is sustainable in the long run. The direct costs are significantly lower than those paid by similar casinos operating in other European nations. Acquiring a license comes with a price, but the amount paid pales in comparison to what gambling operators are charged elsewhere.
The combination of reasonable taxes and the prestige of the MGA license makes Malta an obvious destination for big players. In addition to being charged less for doing business here, gambling operators also enjoying unique benefits. The universities in Malta are above average and produce a steady stream of highly trained professionals. The faculties have adjusted their programs to train experts that can work in the gambling industry. This means that gambling operators can rely on competent people willing and capable of working for them immediately after they graduate.
The bottom line is that Malta is well-positioned to act as a magnet for online gambling companies. There are many such businesses based in this country already and many more are expected to join their ranks. The advantages they enjoy in this country are unique and make Malta the first choice for established brands as well as new gambling companies.
---
Interesting Related Article: "Online Casinos: Surviving the Pandemic, or Thriving in It?"