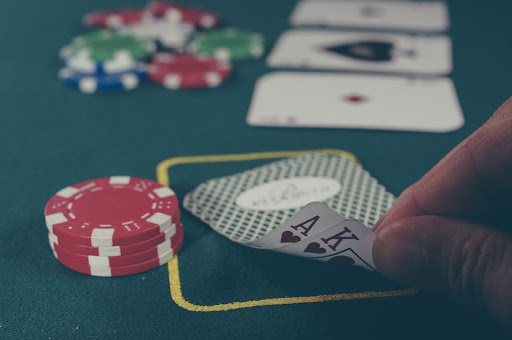 Have you ever wondered why gambling legalization proceeds at a snail's pace, and why there are so many trials and tribulations along the way? In Florida, a legal battle is unfolding that neatly encapsulates why this kind of legislative change is so tricky.
It's a tale of many characters and with many acts, all working together to make change as difficult as possible. Let's explore the situation to better understand what's happening and why it takes so long to get anything done. 
This story starts in 2018 when Florida Amendment 3 was passed. This amendment gave voters the "exclusive right to decide whether to authorize casino gambling in the State of Florida." From then onward, any changes to the status quo would need to be approved at the ballot box.
This didn't deter Governor Ron DeSantis, who was eager to boost the state's economic prospects. In 2021, he signed an amendment to a 1987 gaming compact with the Seminole Tribe (the Seminole Compact), which allowed the tribe to expand their gambling operations to include online sports betting. In exchange, the state would receive revenue receipts that would start at $2.5 billion in the first five years and would rise to $6 billion thereafter.
Tribal lands are not covered by state law, so Amendment 3 would not affect the Compact. The tribe hoped that if they hosted the servers through which the bets were settled on their land, bettors who logged in from other parts of the state would be able to play without violating state law. It looked like a win-win situation.
It wasn't to be so easy, however. Owners of two pari-mutuel wagering venues that might have suffered as a result of the Compact brought a case against the Ministry of Interior to challenge the Seminole Tribe's monopoly of Florida sports betting. This ministry is the federal agency that oversees the Indian Gaming Regulatory Act (IGRA), which is the federal law that governs gaming in Indian territories.
The plaintiffs argued that the IGRA only regulates gambling that takes place on tribal land. They further stated that the arrangement the Compact was proposing — which would allow gamblers to place bets off of tribal land — broke state law and would have a "significant and potentially devastating impact" on their businesses.
The judge in the case ruled in favor of the plaintiffs in November 2021, but the federal government and the Seminole Tribe are appealing the decision. The Seminole claim that the ruling infringes their sovereign rights, as state law should not hinder what they do on their land. We're still waiting for the court to rule on the appeal.
By now, you can see some of the issues that make progress cumbersome. These include:
Competing jurisdictions:

Gambling falls principally within the state's jurisdiction, but Federal laws — such as the IGRA — also need to be observed. This means challenges can be brought at multiple levels.

Competing interests:

The Governor and the Seminole tribe may want to bring sports betting to Florida, but those who benefitted from the status quo and stood to lose were not willing to let them go unchallenged.

Prevailing social norms:

Amendment 3 was lobbied for and passed to protect citizens who are uncomfortable with gambling and who are uneasy about changes being made to the law by vested interests without them knowing.
Whatever outcome you desire, getting all of these elements to work in your favor at the same time is a challenge.
What's Next?
As the appeal rolls on, the Federal government is proposing changes to the IGRA that would allow tribes to offer the games agreed in their gambling compacts outside tribal land. This action would annul any decision from the current court case, and could be a road towards online sports betting in Florida.
The proposed changes are bound to be met with resistance from opponents of gambling and of changes to the status quo. Just this month, the mayor of Miami Beach, Dan Gelber, publicly voiced his opposition to the changes, which would also make it easier for tribes to buy and open new casinos.
There's bound to be a long, tricky battle ahead. Sports betting expert Daniel Wallach told a local newspaper that "the clearest path to sports betting in Florida is, in all likelihood, through the ballot initiative process".
So where does that leave residents in Florida? It looks like the long game is the only game in town for now. You can stay up to date and find more detailed insights on Florida gambling legalities at BestUSCasinos.org.
And when the time comes you can rely on expert online casino guides to make sure you pick the very best casinos. Note that there are internationally regulated casinos that accept players from all US states, so there's already something to fall back on while Florida gets its house in order.
But I wouldn't hold your breath. It may yet be some time before residents of the Sunshine State can bet online.
---
Interesting Related Article: "What is Responsible Gambling?"