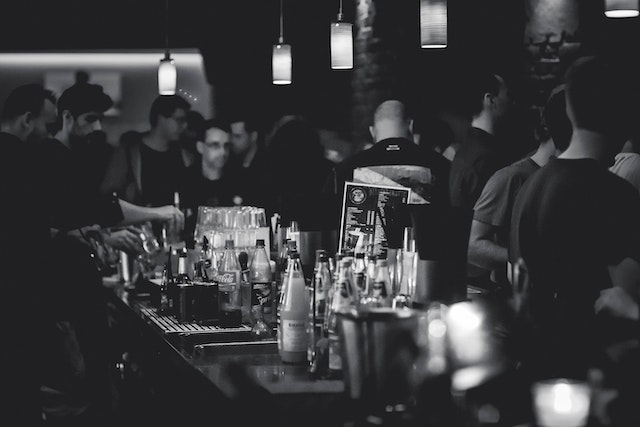 Owning a bar is one of the soundest financial decisions you can make. Historically, bars have been known to be a risky business for several understandable reasons, such as fire and property damage and personal injuries to employees and clients in case of a bar brawl.
However, with proper risk management, there's great potential to yield excellent returns. Experts estimate that a well-established bar business's average gross profit margins can be as high as 80%. Your returns will vary based on your offering, location, and clientele, which are among a few things to consider before buying a bar.
Here're a few reasons why bars are still a profitable business.
Reasons You Should Buy A Bar Business
You should consider buying a bar business for the following reasons:
Attractive Combination of a Restaurant and Bar Design
A restaurant bar design is one of the most attractive and best-performing layouts within the food and drinks industry. Typically, this design requires a lot of space, meaning you'll have to purchase a sizeable bar to make it work.
Several trusted industry professionals can design and build a layout that gives your establishment the right ambience and flair. They'll show you how to fully utilize the bar area using original design concepts and suitable commercial furniture to make the deco more comfortable and enticing. 
It Gives Your Brand an Extra Edge
Patrons rarely have much to say about standard drinks such as tea or soda they drank at a restaurant. However, they'll have much to say about a mixologist's original they drank at a bar. A bar serving various drinks with a twist edges itself from the competition.
Concocting drinks is part of bar entertainment and an excellent attraction for patrons, which drives more sales. Moreover, since they're discussing your drinks menu, you get invaluable brand visibility, adding more customers and profits.
Boost Sales from Your Restaurant
Sales from a restaurant business can hit lows now and then. Adding a bar to your restaurant business helps provide extra seating and cover the sales gaps when your restaurant business is not performing well.
For instance, you can provide happy and after-hour specialty drinks to keep patrons around for longer or attract some traffic during your restaurant's low season. An experienced bartender can help you develop attractive drink combinations with unique names and flavors that fit your restaurant's motif and location.
Large Influx of Customers
Bars are still among the most popular go-to places for individuals seeking a night out with friends. Despite the location, which will affect your bar's attraction, typically, you'll still have a long list of customers to serve.
These customers are attracted by a wide selection of drinks and entertainment. Their demographic is also varied as long as they're above the legal age. 
Unlimited Earning Potential
With a high influx of customers, your bar already has a high earning potential. Also, with a wide variety of drinks, your markup on drinks, especially high-end liquor, can be as high as 500%.
Since you own the bar, you're also not limited on how much you can experiment to attract more patrons and make more money. Any changes you want to make are entirely up to you, as long as the decisions are sound and driven by offering quality services to your customers.
Be Your Own Boss
Owning a bar comes with the freedom of being your own boss. You are freer to make significant decisions about the business, albeit with a bit more responsibility. Therefore, the experience of owning a bar can be fulfilling for an independent and driven individual. 
For instance, you can set your working hours and change your establishment's look, feel, and offerings anytime. These changes should be dictated by customer feedback and business performance. 
Inexpensive Marketing
Marketing is crucial to any business's success. Therefore, it's necessary if you want your bar business to succeed. However, the cost of marketing a bar is typically less than that of other businesses. In most cases, all you need is for the community to know there's a new joint open.
You start with a simple social media page on different platforms where you post your menu and business hours and showcase your bar's theme. You can still opt for paid advertising to attract more patrons, which will still be typically inexpensive.
Open Your Doors to the Bar Business
Even during tough economic times, investing in the bar business is a sound decision. The margins are excellent, marketing is inexpensive, and you can boost low-season sales from your restaurant. Start looking for bars for sale around you and get decent returns.
---
Interesting Related Article: "Consider These 5 Points When You Hire a Bartender"