The Covid-19 pandemic has triggered a change in the way we work, and since many businesses and individual careers were placed on hold at the height of the crisis, it's been a time of reflection for those who are desperate to change their working lives for the better.
Working in stuffy offices with managers and co-workers over your shoulder, feeling your creativity and talents becoming crushed under the weight of your traditional role, can be stifling. It's no wonder that more individuals than ever before are embracing a career in freelancing, in the hope of using their skills and talents to carve a career and better working life for themselves.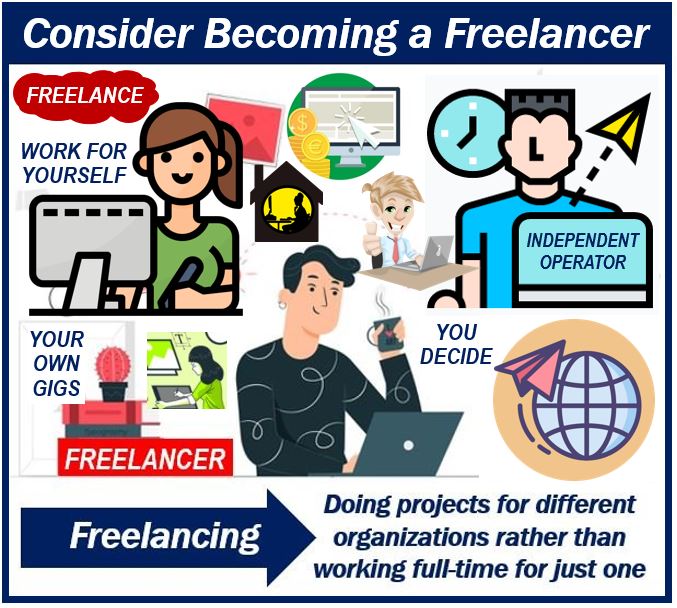 Of course, working as a freelancer is a learning curve, but many believe that the pros certainly outweigh the cons. Are you considering a move into freelancing? Let's explore some inspiring reasons to become a freelancer or entrepreneur in 2021.
You're Running Your Own Business
While the idea of running your own business can sound a little daunting, today there are multiple tools and software applications to make this dream a reality.
If you're concerned about managing your books and payments as a freelancer, then FreshBooks.com and their accounting software applications can streamline the entire process for you. With a range of tools designed to help you run your business successfully whether you've been working as a freelancer for years or you're just starting out.
With the right tools and approach, you'll be able to hit the ground running and build a strong foundation for your business, no matter what it might be.
Career Options Are Incredible
Perhaps you have qualifications in graphic design, or experience in social media management, voiceover acting or copywriting? Whatever skills, experience, qualifications or passions you have, it's possible to turn these passions into a full and incredibly lucrative freelance career.
You Can Work Anywhere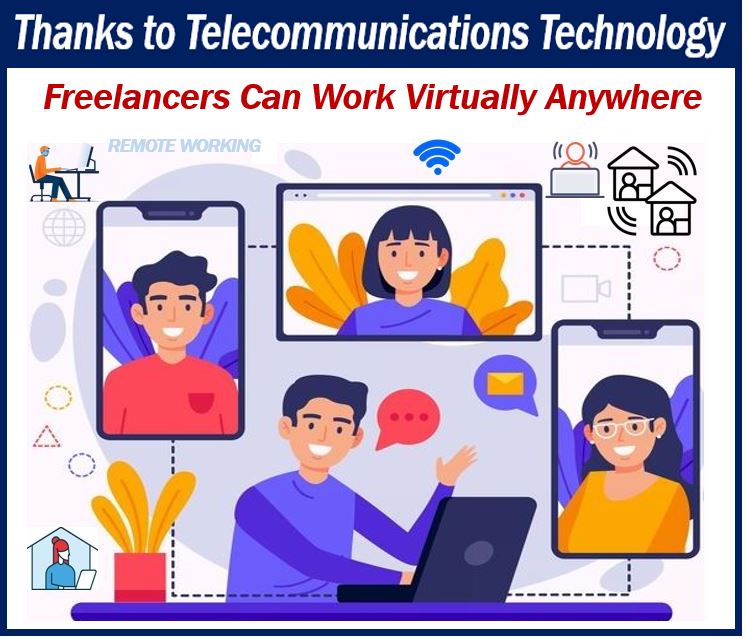 Whether you're working at the kitchen table while the baby is sleeping or sitting in a Spanish bar in the Costa Blanca, you're no longer limited by rigid hours and a static working space when you're a freelancer. This freedom is good for your mental health and your work ethic as you're more likely to be proactive, productive and – believe it or not – enjoy getting up to work every day!
You're In Control of the Projects You Work On
Previously, you may not have been thrilled to work with tobacco companies, gambling sites or anything that goes against your personal views or values, as a freelancer you're in full control of the projects you work on. Of course, not every job will be exciting and fun to work on, but having that control enhances your commitment and your dedication to each project and that's something your clients will notice.
And Finally … A Flexible Schedule
Traditional working puts many roadblocks in your way, especially if you have a family at home. You're likely to miss out on school plays, collecting your kids from school, even bath and bedtime. As a freelancer, your flexible schedule means you can create a better work-life balance that everyone at home benefits from.
---
Interesting related article: "What is an Entrepreneur?"