These days, the digital world can make your life a lot easier. With nothing but a smartphone or a laptop, you can do dozens of different things, from reaching out to friends and family members, to getting tasks done for work. You might even decide that you want to buy your groceries and other essentials by logging into the web.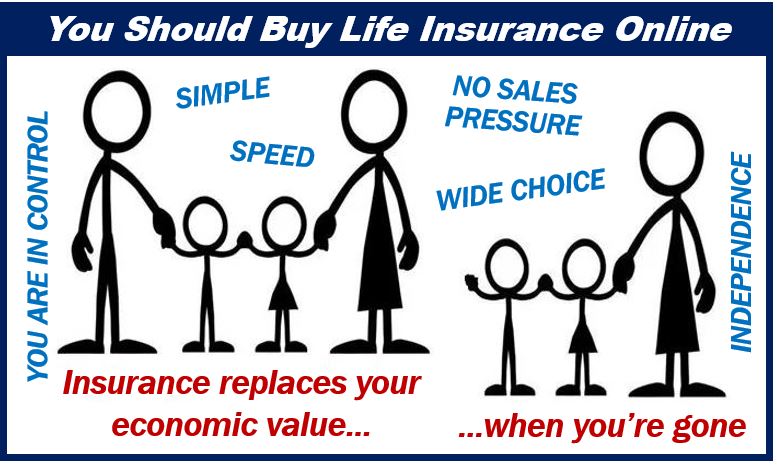 One of the best ways to take advantage of the online landscape, is to use it to purchase the things that you need to research thoroughly – like life insurance. Although you might not like thinking about what kind of policy you want to have in place to protect your family when you're not around, making the right investment now will save you a lot of heart-ache in the future. Here's what you need to know about purchasing insurance online.
The Benefits of Buying Insurance Online
For most people, the biggest benefit of shopping on the net is simple – it's convenient. You don't have to walk around a dozen different offices or companies to find a good deal, there's no need to sit through exhausting conversations with an advisor. You can just go online and find the solution that seems right for you.
More importantly, you have complete freedom to spend your time making sure that you're getting the right deal. Most of the time you won't need to commit to anything to get various quotes for what your kind of coverage might cost from some of the top companies in your space.
All you need to do is answer a couple of quesions and you'll have various statements in your inbox in no time, telling you how much you can expect to pay. Comparing your options is easy when there are tons of websites online to help you do just that. Plus, you don't have to worry about being confused by words you don't understand in a face to face or telephone meeting.
If you see something like  cash surrender value you can go and research what that term means and get the information you need to make an informed decision, there and then.
Buying Insurance Doesn't Have to Be A Headache
Shopping online has never been easier, particularly with apps and tools that you can use to find what you need from your smartphone too. Of course, it's important to be cautious when you start looking online. Remember that while most of the companies you interact with will be genuine, it's always best to do your due diligence.
Don't sign any contracts with companies that you discover online until you're confident that they are 100% credible and reliable. Do your research by looking up terms and conditions from the business and checking out some of the reviews that other customers have left.
You can even check how certain companies are rated with groups and accreditation companies, to ensure that you're not putting your belief in a business that you can't trust. With so much information now available at your fingertips, it only makes sense to start your search for the ideal insurance package on the web.