In the IT industry, companies tend to be at the risk of cybersecurity threats. That's why they have to find ways to bolster their strength and defense. For them, security audits can be entirely meaningful. It is a process that examines and analyzes your business to detect the possible weak points and offer solutions for its protection.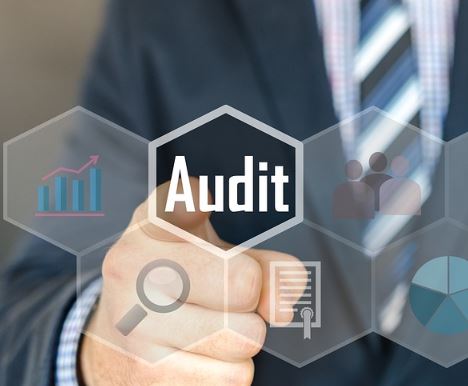 Otherwise, the events of data loss and outage can become familiar and beyond control. Suppose you don't want these issues to cloud your company's growth and finances. In that case, you may invest in an information security audit to safeguard your brand name and other aspects against any security loopholes.
In essence, you can depend on these service providers, such as Commprise, to help you in several ways. Let's take a quick look.
The benefits of using professional IT security audits
Evaluation of data flow
If you want to implement the highest security levels, you have first to protect your data, which tends to be the heart and soul of any organization. With the help of security auditors, you can control your data bank and its supply throughout the organization. Plus, you can also determine who gets access.
The professionals can also check all your technologies and systems to ensure your data can remain safe against loss, abuse, and theft. It can be extremely beneficial for you, as you will not have to suffer legal issues from the affected parties.
Assessment of security policies and standards
At the beginning of this process, the agency can ask for copies of past audits and the existing security policies to analyze and investigate your system correctly. Whatever they come across, they document everything, whether it involves security or the IT system.
Once they finish this job, they will give you the evaluation of the security standards used within your company. To be precise, you can expect them to tell you about the unauthorized wireless activity on your premises and other such issues.
Use of IT technologies for business security
Your business needs to use suitable technologies for its security and safety. But to know whether or not you are on the right track, you need to get an IT security audit done. It not only informs you about the performance of the current tool but also suggests better solutions.
Besides, you can expect them to centralize your data center and app or recommend specific tools for different risk areas. At the same time, you can understand whether you are spending the right amount on your IT system or not. It can help you with investing in the proper security devices.
The latest developments in the technology field make it crucial for businesses to continuously take care of their security and safety and upgrade their systems. They also have to get a maximum return on investment by ensuring improved productivity and problem-solving.
When you hire an IT security audit service, you can tackle all these and other challenges. At the same time, you can leverage their knowledge to understand what solutions offer you the best benefit and how.
---
Interesting Related Article: "4 Common Causes of Database Security Breaches"