From small businesses to startups and big enterprises, there is one common goal: growth. No matter what stage your company is in, you will always seek growth. In order to do so, your business needs to reach more people and keep them coming back time and time again. One way to grow faster is through content creation.
Nowadays, commerce is all online, no matter how big or small you are. In the midst of suffering through a global pandemic, we have learned that every business needs more than just an online presence but an actual content strategy plan to stay afloat.
Providing valuable information about your business will reach more potential customers. And if you do not supply the answer to your customer's needs, someone else will.
"Investing in personalized content is crucial, and allows your business to reach new audiences, build trust, and grow clientele over time", says Cristian Gonzalez, CMO at Key Content, a multilingual content agency.
Content is one of the most efficient ways to help your potential customers buy your products or services. Great content marketing builds trust between your audience and your business, which leads to brand credibility, increasing sales, and improving reputation.
It's a cycle. Content marketing can improve your domain authority if you regularly update and create high-quality content to improve rankings and traffic. A top-ranking website is also considered trustworthy, as the quality standards of Google and other search engines are getting tougher.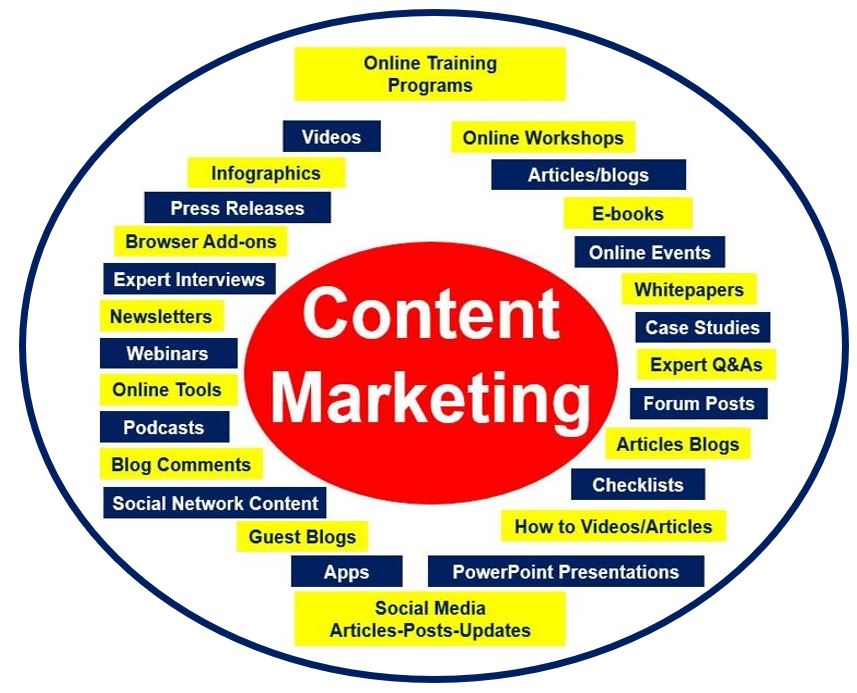 When comparing a content strategy that brings organic searches to your website every single day with a paid campaign, you will notice the moment you finish or stop the paid campaign, the content stops being shown. High-quality content is not cheap, but it will keep working for your business long after the initial investment.
Where do you start?
First, you need to understand what are your audience's needs and pain points and how content is changing.
Depending on where your audience is, you have to plan what type of content and where your audience will engage with it. If your audience is asking questions on Google, you should create articles to answer those questions. If it's on social media, then the primary content will be video. Or If your audience is listening to podcasts or asking Alexa, then investing in audio content is a good idea.
Without information, it is hard for your customers to get to know your business. Creating content helps you interact with the customer at every step of the journey. When your customers are researching your product or service and find the answers to their questions, your business will become more trustworthy and generate more business.
We, as a collective, are watching more videos than ever before, podcast growth is exploding, and searches on Google are growing every single minute. Creating consistent, relevant, and trustworthy content, whether it is audio, video, or written articles, will benefit your business growth.
Depending on your business industry, you may want to invest in content directly on social media. This will help you leverage the tremendous ecosystems of social networks to get in front of thousands of people.
Furthermore, contributing your content to news websites and relevant websites in your industry may benefit your growth via exposure to their audience, and also a form of referral traffic to your site and help with your organic rankings.
Your content marketing should use your brand tone, be engaging, written in the highest quality with expertise, and goal-focused.
---
Interesting Related Article: "How to Create Engaging Content for Your Online Presence"