Ever since the internet came into our lives in a big way, there's been an inexorable move to do things for ourselves. From booking a holiday to buying a home, the fact that the world is so interconnected has steadily led us down a path that excludes intermediaries in favor of dealing direct.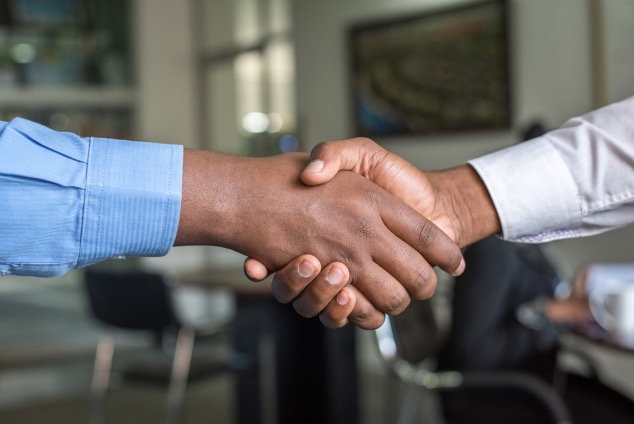 In some instances, this has been a big improvement and has created a situation in which, for example, anyone registered with Airbnb can book low-cost accommodation virtually anywhere in the world.
Leaving aside the concerns this has raised over the effects on the property market, this is undoubtedly a good thing for people using its services. But there are other areas in which using an intermediary can have some important benefits, besides doing the hard work for us.
If you're planning a trip
There was a time when booking a holiday inevitably meant a trip or a call to the travel agent. You gave a rough brief of your requirements and the dates you wanted to travel and left it up to them to make some suggestions and put forward some itineraries.
But now, thanks to sites like Skysetter and Momondo, you just need to type in a few details to be bombarded with options. Great if you just want a wide choice, but you're taking something of a gamble over what the holiday will be like.
So, if it's an important trip or one that's going to cost a great deal, it could be better to turn to a real travel agent who may have first-hand knowledge of the hotels and destinations – and be able to get you a good deal too!
When you need insurance
Whether it's auto, property, or even business insurance, these are all fields in which the comparison site has become the main way that most people try to find the best rates.
Just like the previous example, it's just a case of keying in the relevant details, waiting for the options to pop up, and making your choice, generally on price. This is fine in most instances, but, if you have particular insurance needs, it may be far better to opt for the personal service offered by a broker.
The policy may cost a little more than the online options, but insurance is about getting the right cover that will protect you, rather than the one that will cost you the least.
When you're planning to sell a property
There are now more opportunities than ever to set yourself up as a realtor, not to mention a great deal of advice to help you out. But many people also choose to do this on a strictly amateur basis by putting the property that they're selling on a website and waiting for the potential buyers to get in touch.
The appeal is that there will be a far lower fee to pay compared with using a realtor's services. However, you do have to consider what you are actually getting for that fee. Not only will they do all the marketing for you, but they are also a useful "buffer" between you and your buyers.
This can be a very useful safety valve to have in place when it comes to what can be a high-pressure negotiation – not to mention one that's well worth the cost.
To dabble in the currency market
Increasing numbers of people these days are starting to trade in the foreign currency markets. While it's definitely true that the internet has made this possible for people to do this themselves, it's one area where a reliable broker is important.
However, it's a question of finding the right one, and this is where using a site that identifies the top online forex brokers can be invaluable. This will also provide all the information a would-be investor will need, as well as allowing them to compare the brokers themselves; many of which also make introductory offers. Then it's simply a case of making a choice and starting to trade.
Even to upgrade your auto
One of the more surprising developments brought about by the internet is people's willingness to buy autos online. Considering these are potentially such major purchases, it would seem like face to face with a dealer would be best.
But, for many people, the search for that perfect model, followed by the haggling and horse-trading that goes on, is just all too much hassle. So, there is a definite trend to entrust the search and negotiation to a specialist car finder to do all the legwork instead.
It's definitely the case that using the internet and taking matters into your own hands is not always best – and that's when we should leave it to the experts.
---
Interesting Related Article: "10 Common Collaboration Mistakes People Make While Working Online"