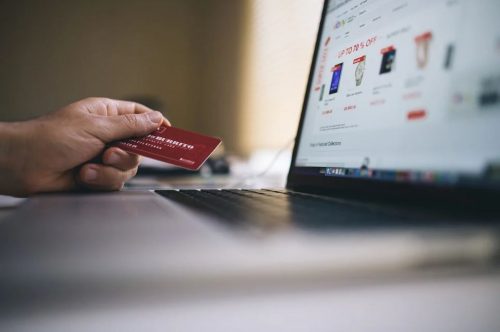 More and more people these days are getting interested in online shopping because of its convenience. Not only does this shopping mode make one enjoy being in the comfort of their home, but they also can save time, energy, and even money. Especially in the aftermath of the 2020 pandemic, new concepts are continuously being invented to make buying even more convenient for end customers.
Of them, one of the biggest mention-worthy trends is BNPL or buy now pay later. It has become immensely popular among consumers in the market today. That's primarily because it gives you the freedom to purchase products online without having to fret about making payments right away. It eases customers' financial burdens and gives them a hassle-free shopping experience.
The BNPL program has been a major success among GenZ customers. Especially those who are first-time borrowers are using the service like fish to water.
BNPL – So, what is it exactly?
BNPL is a popular financing option that allows customers to buy a product without needing to pay immediately. It is more like a short-term credit given to customers by a third-party service provider, which gives customers the freedom to choose a future date to repay the loan or the cost of products purchased.
However, one thing that sets apart BNPL from traditional loans is the interest-free nature of the earlier. Or, even if there are interest rates, they are nominal compared to loans.
Top Reasons why Customers like BNPL
eCommerce payment preferences of customers are gradually shifting from cash and credit cards. Here are some reasons why this new shop-now-pay-later method is catching all the attention –
The Convenience of Payment: Processing a payment after buying something is a breeze when it comes to this new pay-later payment method. Moreover, customers can repay the amount later, which is also a bonus.
A Promising Credit Source: Most banks and financial institutions do not prefer lending money as loans to people with no credit score or income. And credit card eligibility criteria are usually quite strict. BNPL makes the perfect landing in-between, thus providing a promising credit source to millennials.
Seamless Refunds: Getting a refund for canceling a product bought with traditional payment methods usually takes a few days. In case of payments made via the BNPL mode, the refunds are instantly initiated, and the obligation ceases.
Flexible EMIs: Most companies offer easy EMIs that need to be paid in a definite number of days, weeks, or even months. It makes purchasing something above limits easier for GenZ customers.
Things to Remember Before Applying for BNPL Program
Customers need to understand how their payments will work. Before agreeing to any repayment tenure, one needs to plan a budget. Doing this will ensure you do not buy things that exceed your payment affordability. Although most companies do not ask for interest, a late fee can be developed in case of missing a payment. Missing payment dates constantly can also hurt your credit score.
Final Words
The reason why customers prefer the buy now pay later payment option is due to its convenience. As long as you are comfortable repaying the amount within the expected date, BNPL is worthy of its hype and fame in today's market.
---
Interesting Related Article: "What You Need to Know About Buy Now, Pay Later Funding Options"