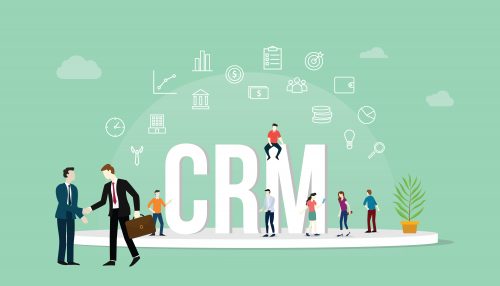 Do you have a number of leads that go untouched on a daily basis?
And in spite of your callers working the entire day, you're unable to reach your goal of total call volumes during the day.
Not just this, many times you also need to tackle the frustration your team faces after dialling wrong numbers.
The low team- spirit along with less productivity gives you results that are nowhere close to what you expected initially.

A mechanism that could've saved so much time and frustration is all that you're looking for!!
How about an autodialer software that can eliminate your manual pain of dialling numbers? Rather solve your problem of dialling wrong numbers?
Save so much of your time, maintain touch base with many more employees and at the same time make your employees beam with satisfaction!
A sales CRM Software with an autodialer feature doesn't just end your pain of dialling each number but also, dial numbers one after the other in order for you.
Help you record feedback at the same place after each call. Thus, ending your problem of jotting down details.
Here are 5 advantages of having an autodialer feature in CRM software:
1. Saves your time by auto-dialling for you.
You are well aware of the time difference between your caller's working hours and the actual call hours.
Now, so as to reduce this time gap, an auto-dialer can be at your rescue. It will help you call a large number of your potential customers in less time.
Not just this, you'll be able to timely call all those people who visit your website. Which, no doubt, increases the chances of their conversation.
The best part is, you need not try hard selling!
The conversion happens at ease!

This brings me to my second main point.
2. It eliminates frustration among your employees:
"The number you've dialled does not exist," is what your callers are fed-up of hearing.
They're humans and humans make errors!
But when you need to dial hundreds of numbers each day and hear the same line multiple times, that's when it gets frustrating.
Not only this, the amount of energy they put in is not equal to the results which they receive.
Hence, an automatic system will give them a sense of ease and satisfaction. Satisfaction of doing more than ever!
Which in turn will boost their morale, improve operational efficiency and will encourage them to work harder.
3. Real-time monitoring and reporting:
A CRM with an autodialer will provide customizable reports and dashboards which can help provide insight into the telecaller's actions. 
One can easily know the number of calls made by each caller. Will help you check not just the number of calls but also help you track the call duration.
The real-time dashboards will help you take instant actions, so that:
You can reward the best performers

Penalise the worst performers.
4. Increased talking time:
One of the most important advantages of the auto-dialer feature is the significant increment in the caller's speaking time. When telecallers have less idle time and a greater call connect ratio, they spend more time interacting with prospects and customers. The auto dialer cuts down on caller chat time, resulting in more client engagement and telecaller confidence and productivity.
5. Better lead conversion rate:
The outbound dialling process becomes more agile when you utilise an autodialer to automate intricate internal sales procedures for high-value leads. Before the call is connected you can go through the details of the previous conversation. The preliminary available data can be used to drive tailored communications. 
In addition to this, one can make the prospect feel valued and cared for which will ultimately increase the likelihood of lead conversion.
---
Interesting Related Article: "What to Look For in a CRM for Your Business"