Few things in this world can be as important to an entrepreneur as customer relations. And, as one of the most complex business processes, customer relations management needs to be smoothed out.
How to do it? Well, you can either use some quality software or hope for luck.
If the first option seems like the right solution then dig in and in this article, RexSoft will tell you everything you need to know for high-quality CRM development.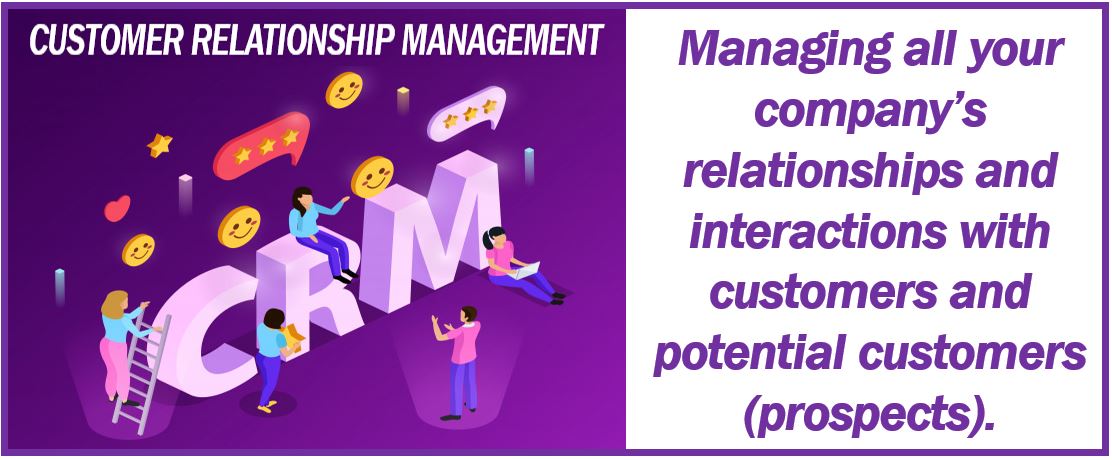 What is CRM?
Let's start small. CRM is software that revolves around every interaction you have with your customer. It helps you streamline these processes, speed up your sales cycle, improve customer service, optimize marketing, and enhance your customer base.
There are a few types of CRM systems:
operational, which is aimed at the integration and automation of sales, marketing, and customer support;

strategic, which is concentrated on customer-centric business culture development;

analytical, which is, obviously, revolves around gathering customer data from different sources;

collaborative, which can help you, your suppliers, distributors, etc. share customer data across a group or organization;

customer data platform, that gathers data about individuals into one database.
This might sound like a miracle, but business people don't believe in words. So, for this case, we've gathered some numbers for you.
How would my business benefit from a CRM?
It's time to look through some data. CRM is the biggest software market globally, and by 2025 it is forecasted to reach $80 billion in revenues. What ensures its growth is accessibility since CRM is a solution that helps you get through all the info about your clients from one single app.
And it is also proven that CRM, as any software aimed at automatization, makes workflow more productive. According to Forrester, about 50% of teams improved their productivity with the CRM system.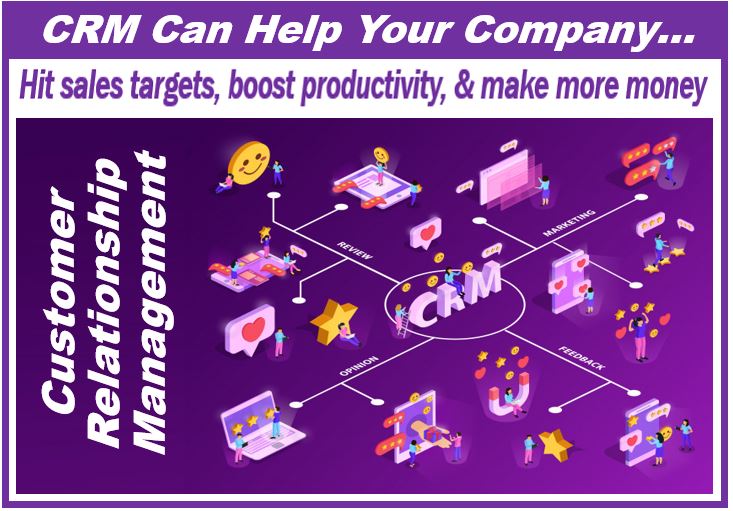 More so, according to Nucleus Research, 65% of companies with mobile CRM achieved their sales quotas while 78% of companies without it have not.
So, mostly the CRM can pass as some troubleshooting remedy for any business in the world. It'll automate your workflow and make your people more satisfied since your sales cycle will be much more pleasant to go through.
If you think CRM is indeed some kind of miracle, you aren't the only one! Nearly half of the businesses globally are planning to invest in CRM software and have one built for their own needs.
This raises one more question, though. If you need CRM to work for your company and make your business prosper, who will create it for you? Here is where everything solely depends on you.
How can I choose a developer for my CRM system?
Here are some useful practical tips that will help you find the ideal developer that may turn the tables for you.
Find someone with experience
Don't work with those who don't have a portfolio or no experience in CRM development at all. They might not get your needs right or create a solution that will prove to be less effective.
Experience is also important in terms of guarantees. If you see your potential developer's previous work you can distinguish those whose apps are not to your liking. This way, there is a higher chance for you to get the solution you want.
Complex services are what you should be looking for
You probably won't be okay with simply the development of a CRM. Your business needs tend to change from time to time, so it is important to find someone who can help you find out what you need in the first place and improve it later. Some of the software development companies can provide you with these types of services.
What you should be looking for is:
consulting; the service that will allow you to get a consultation from a professional on which type of software you need and what you should implement in it

web and mobile development; mobile CRMs are more popular at the moment, but you better have the opportunity to create both web and mobile versions when your business scales

integration; this service will ensure that you won't be left alone with the software, your development team will help you painlessly implement it to the workflow

evolution; when your business scales and your needs change you will have to adjust, and this service is what will help you

training and support; this service is to help your employees get a better understanding of how the CRM works and how to make it most effective. Also, the support part stands for being sure that your developer will come to your aid when needed.
Find people who can work under your country's legislation
This may seem like obvious advice, but it is often neglected. You need it to secure your own data and have your ideas protected.
If you are bound by the contract with your developer, it will just save your nerves while building a CRM system.
So, now you know all you need in order to start your own CRM development. As a powerful solution, this system could easily bring you the success you need.
And it's about time for your business to start playing big, don't you think? This is more than possible with RexSoft.
---
Interesting Related Article: "What to Look For in a CRM for Your Business"