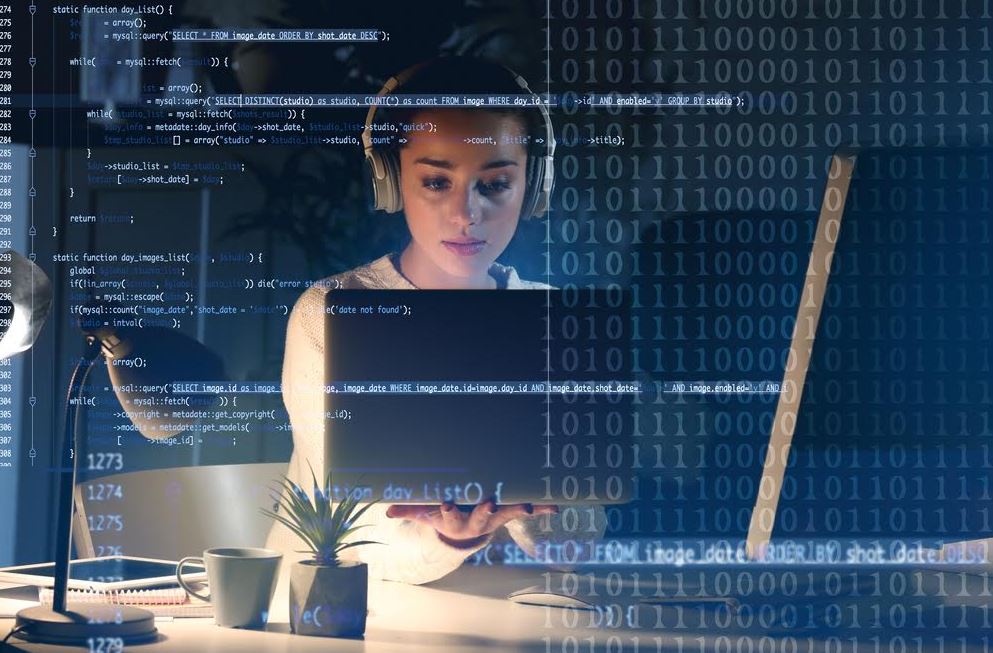 Like every industry, the maritime sector is currently transitioning away from traditional infrastructure and assets towards smart, digital solutions and products. The Internet of Things is fast making an impact on shipping and maritime industries, and we are rapidly moving towards an interconnected network of vessels.
Did you know that 40% of spending on technology currently goes towards digitalisation, something that is paralleled in the maritime industry? However, with so many businesses investing heavily in this area, how can they be sure that they are getting optimal value for their money?
Digitalisation is a significant step. It automates processes and enables data transfer to bypass unnecessary administrative tasks. It allows data sharing with all relevant parties. It reduces costs and improves safety.
But if you are going to digitalise your fleet, you need to do it right. This article explains how to get the best out of every digitalisation decision you make.
Why digitalise?
Digitalisation is growing in demand in the maritime industry. As a pillar of global trade, it is essential that the sector keeps pace with development in other industries.
France is an example of a government that is fully committed to digitalisation in the maritime sector. The French Government and Cisco have set up jointly run programs funded by a $100 million investment that will transform the nation into a digital republic. The EIB and French Société Générale have also dedicated €150 million to the digital upgrades and the modernisation of current fleets and smart shipbuilding projects. This is forecast to grow the country's GDP by one to two percent.
Smart shipping
Ten percent of current shipbuilding is for smart ships. Smart ships are the natural evolution of the traditional ship. Smart ship technology is being developed in four key areas: navigation, guidance, hardware (i.e., sensors), and motion control.
Smart ships will feature better situation awareness, path generation, collision guidance and motion control. It is thought that they will make shipping much safer; 70% of today's maritime accidents are caused by human error. They are also expected to vastly reduce operational costs by reducing the number of onboard crew needed.
The arguments for smart ships are strong, but what about upgrades to existing vessels?
Digital upgrades
Most maritime businesses are now seeing the advantages of modernising their existing fleet, and digitalising and automating their vessels. This is being driven by the need for flexible virtual environments, as well as to reduce costs. These days, it is possible for ships to operate at remote offices, making them increasingly autonomous.
Vessels are now more likely to be connected to the internet. This means that they can be an active part of a network of vessels, thus improving safety as well as operational performance. Data from onboard hardware and other sources gives real-time information. This can be used to improve decision making, monitoring, verification and quality assurance. These vessels are accessible from anywhere, enabling decision support and remote monitoring.
According to Dominique Audion, COO, IEC Telecom Group, there are significant rewards waiting for those who upgrade. "Even if there is some natural conservatism on cost, the maritime sector is discovering that embracing digital installation can reap many benefits. Today, it is possible to enable digitalisation within a controlled budget and vessel operators are finding that their digital vessels are more cost-effective due to increased operational efficiency."
Digitalisation is an investment that will save costs further down the line. As an example, analysis by Accenture on the value of digital chains  shows that shipbuilders can reduce operational costs by up to 20% over five years while increasing revenue by as much as 15%.
Better network connections also improve crew welfare, enabling them to perform essential personal business and allowing them to keep in touch with family and friends. In short, every maritime business needs to be moving towards increased digitalisation to stay competitive and profitable.
How to optimise digitalisation
It is to be expected that with adaptation comes a little trepidation. It is important to realise from the beginning that the digitalisation process must be highly strategic.
"One size doesn't always fit all, especially when it comes to the digitalisation of a ship. Digitalisation can, and should, be customised to meet the needs of individual companies and vessels," says Dominique Audion.
He continues, "Each ship has its own requirements for digitalisation that are influenced by its activities, size, type, cargo, fuel, engine, configuration, monitoring, and managing systems. Taking an individual approach is, therefore, the best way to succeed with the digitalisation process."
Prioritise good connectivity
A good internet connection is vital to vessel digitalisation. There are excellent solutions for this already available. Satellite internet and digital networking products are developing at a fast pace and are easily keeping up with the requirements of the maritime industry.
An example is the OneGate solution provided by IEC Telecom, a company that specialises in satcom for government, humanitarian missions, and the maritime sector. OneGate enables operators to manage ship functions and crew communication via a dashboard. This dashboard is remotely accessible and is visible using WAN links. It is protected by state-of-the-art cyber security technology and excellent backup systems.
What to look for in a network management system
These are the optimal features you should be looking for in a network management system for your fleet:
Easy installation
Operation in dual GSM/SatCom modes
Customisable dashboard
WAN optimisation, filtration, and user control
Issuance of crew and guest voucher access
Integration of LTE failover
Inclusion of a cyber security toolkit
Remote updating and maintenance capability
Access to remote technical support
Digitalisation is helping maritime businesses optimise existing processes and capitalise on opportunities. The excellent digital communications solutions that offer the features above are trusted by existing users to do just that. They are bringing down costs and improving safety and operational efficiency.
Whether you are a fleet owner or single vessel operator, it is important to follow the advice of industry experts and remember that each vessel has its own digital requirements. Be sure to invest in the right products for each ship and always prioritise excellent connectivity. Get these things right and you will be best placed to enjoy the competitiveness that digitalisation will bring to your maritime business.
---
Interesting Related Article: "The Importance of Vessel & Fleet Management in Today's Landscape"