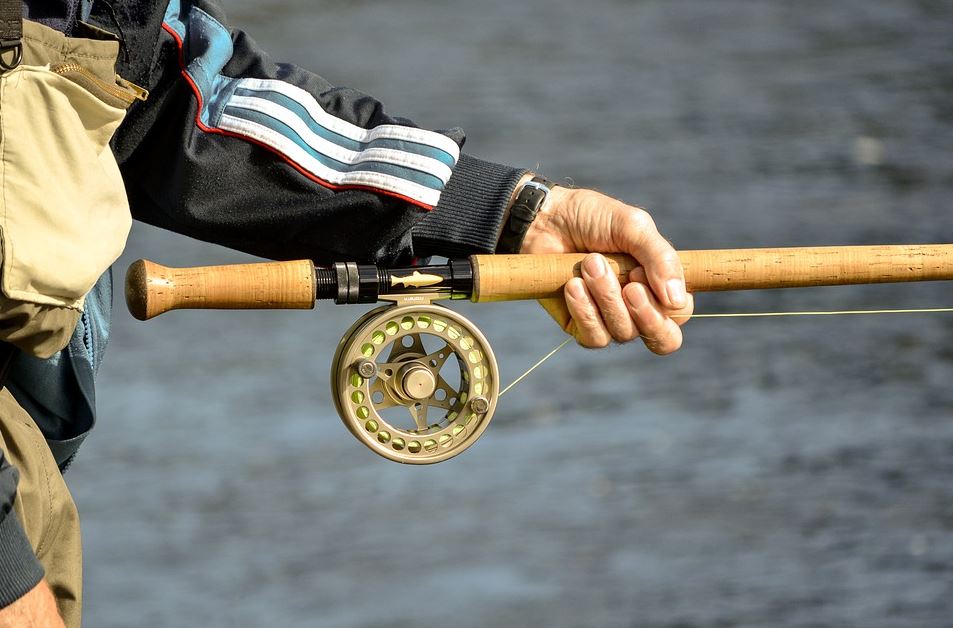 For teams to get along well, engaging in activities with common interests is always a savior. New beginnings for a team with diverse mindsets work out well as they get into ice-breaking projects – or something like fishing. To your surprise, yes, you read it right: Fishing outdoors actually enhances team building among members.
To work with a dream team that is driven, focused, and visionary, it is always wise to let them make memories of their own. It might look like a mere outdoor activity, but it awakens basic empowering qualities like team member bonding, trust building, expectation setting, and interaction.
Who doesn't love some recreational activity amongst their exhausting office schedules to freshen up and socialize? Also, for a boss who pushes for a professional work ethic among his team, fishing outdoors does many wonders – for the worker and the office.
Let's find out how.
Building team chemistry with an outdoor fishing activity
Working together Interactive activities like fishing is a great help to set team standards and give members a playfield to understand each other. From knowing about the decision-making power to solving unforeseen problems, a day out at fishing works wonders. Which hooks to tie, where to throw the line, or casting the bait, all need your crew to have a common decision and it teaches working in a team.
Learn more about your colleagues
Your teammates get to know your work ethic and behavioral traits to understand you better. Fishing requires the entire team to have a real synergy to choose the gear they believe is best for the fish in the relevant body of water. It is great chemistry of helping out each other and planning on techniques for catching the big fish.
Experiencing fishing
Any employee workforce wishes to have a productive office environment with a healthy culture. Member profile is judged better in technical activities with some fun to observe the level of patience and the bonding a team will experience when working for a common purpose.
Fishing, likewise is a fun activity with a mutual pursuit of catching the prey and spending a day out together. Well in the end it is not about the biggest fish caught but the fun in angling the rod at a cliff waiting on the fishing reel to spin.
Reviving Communication with fishing
You may not have heard this, but many psychiatrists even suggest to struggling couples to go fishing as a team building activity. This is quite a cliche but it makes much sense as the time spent fishing is worth solving life problems.
It gives you the space to enjoy the serenity of the waiting period that comes before you really start catching fish. Deciding on the gear, techniques, and strategy you think is best to grab you the fish and all the fun in the moments also helps to build stronger connections and a better understanding of team members.
Fishing itself is an activity that requires the team to work and talk constantly until you find the right spot in the water to cast a fishing rod. The activity takes long enough for a team to spend ample time among each other being the truest versions of themselves and communicating till they call it off and have a lot of memories to converse about once they're back in the office.
Understanding the concepts of winning and losing
It is quite expected to return home with an empty cooler right after fishing. Not every time fish fall prey to your decorated, luring hooks. Well, it's just not the gear but bad luck which is celebrated because of the beautiful time spent in pursuing the fish.
Fishing with a team teaches us to accept failure as part of the journey filled with memories. It helps us to omit the unhealthy competition between the members so they do not have ulterior motives while working together.
Fishing in opponent teams will instill a contest of sorts, with cheering and clapping going around. This changes the concept of rivalry in teams and diminishes taking losses on a personal level. Everyone will be trying to catch the biggest fish possible, in a clear and healthy manner.
Fishing is a jovial activity yielding a productive outcome. It can really lead to not just professional development among a team, but personal growth as well. Before you go for a revitalizing fishing tour with your colleagues, you'll need to learn about the basics of fishing. When it comes to available sources, FishTechOutdoors is an educational resource that provides a library of helpful and informative guides related to fishing.
---
Interesting Related Article: "The Top 5 Lures for Bass Fishing in The Summer"