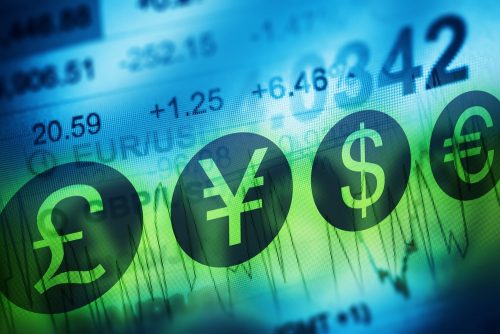 The forex business continues to grow at a fast pace. All that was undisturbed by the 2020 coronavirus epidemic and the ensuing worldwide economic catastrophe FX has become even more popular as a result of their efforts, especially among developing nations. One of the fastest-growing Forex trading groups is in Africa.
Forex trading isn't restricted by place or time. It's morning in the Asia-Pacific area when the US market session ends.
Forex traders from Africa have been flocking to the market in recent years and notably in the last few months, thanks to the introduction and global dissemination of Covid-19.
The Forex Market is currently experiencing every day gains as more traders discover the benefits of trading Forex.
You may trade forex from anywhere in the globe, which is one of its biggest advantages. Due to the epidemic that engulfed the world in 2020, millions of people were confined to their homes. There was also a surge in unemployment as a result of Covid-19's lockdowns Thus, individuals were increasingly interested in finding home-based ways to earn money. Having more time to study and explore, many people turned to Forex trading as a way to do just that.
African traders are increasingly turning to the Forex market for a variety of reasons, including severe job and income uncertainties, stringent lockdown measures that confine individuals to their houses, and more.
For people to not only pass the time but also to earn an additional or alternative income in these difficult economic times, Forex trading is the ideal solution. Below are given the reasons which make Forex trading appealing for Africans.
FX Market – The Largest Market
With over $5 trillion in trading activities each day on the Forex market alone, there are a lot of financial marketplaces to choose from.
Other marketplaces can't compete with this since currencies must be continually swapped to do overseas commerce, among other reasons. In addition to that, the fact that Forex market is the largest market around the world, many people, including Africans are interested in getting involved in it. Because of that, the number of brokers increases from time to time. There are both no deposit bonus Forex brokers and deposit bonus FX brokers in Africa. Each of them tries to make their services more alluring for customers in a different way. A lot of money isn't needed to get started in Forex trading. To open a trading account with a broker, you will need to make a deposit of $100 or less. They also take smaller deposits, such as $10 or $25. As a result, you don't have to be affluent to trade on the Forex market.
Currencies are strengthening once again
Covid-19 is not the only element that affects currency values.
As Covid-19 has expanded around the globe, it has destabilized a number of nations, including those in Africa, where a number of African currencies have fallen against major currencies like the US Dollar.
But with the gradual reopening of various economies and businesses being able to reopen their doors, a number of currencies are strengthening against the big global currencies, according to Reuters.
Accessibility to the Forex Market
Through a Forex broker, you may easily get entry to the forex market. In addition, forex is traded 24 hours a day, seven days a week, regardless of the time zone that traders are in.
Due to the availability of mobile trading applications, foreign exchange trading does not require traders to sit in front of their desktop computers for most of the day to execute transactions.
It can be done part-time, full-time, or as a hobby
Numerous restrictions and quarantine procedures have resulted in a large number of individuals being trapped in their houses and compelled to work remotely, giving many traders the chance to experiment with new trading techniques.
Trading is possible at any time for traders who operate remotely or are on the go, which opens up a lot of opportunities.
Small Capital and Leverage
Due to the fact that African traders are able to start trading without a large amount of cash after assessing various brokers, trading fees, and non-trading expenses
As a result of employing leverage, traders are able to create larger positions regardless of their original deposit or their trading account balance. However, using leverage poorly might result in significant losses.
The trading leverage is governed by the nations in which a broker can operate, as well as the regulatory body that authorizes and regulates that broker.
Such regulations bind a large number of brokerage firms in an effort to reduce the risks involved with trading financial products utilizing leverage.
Brokers provide leverage ranging from 1:1 to as high as 1:2000. Trading Forex main pairings, for example, may only be done with leverage of 1:3.
Hedging System
By making numerous bets with inverse price action correlations, traders are able to minimize the amount of money they risk losing in a particular timeframe.
Additionally, several orders are made in opposing directions of a price's movement, all in an attempt to maximize earnings by securing the exchange rate while starting a transaction.
Safe Havens
Numerous investors in safe-haven assets in Africa may be apprehensive about trading Forex in mid-Covid-19 owing to the frequency and intensity of price swings.
In addition to JPY and CHF, these assets have less severe and volatile price swings.
It is nevertheless important for African investors to be aware of economic and political developments in safe haven nations, which may signify a change in the market.
Anyone can start trading Forex
For the same reasons as before, this is one of the primary reasons why more African traders are trading Forex.
However, traders need to pay for fees and probable losses that may surpass their starting money, which does not cost a little fortune.
In addition, African traders have a wealth of knowledge at their fingertips when they begin trading, and anybody can learn how to trade Forex utilizing manuals, tutorials, and other instructional resources.
In addition, forex trading is more accessible since African traders may execute their transactions from a number of platforms such as desktop computers and tablets as well as laptops, smartphones, and other mobile devices.
---
Interesting Related Article: "Forex Trading Trends in 2021"