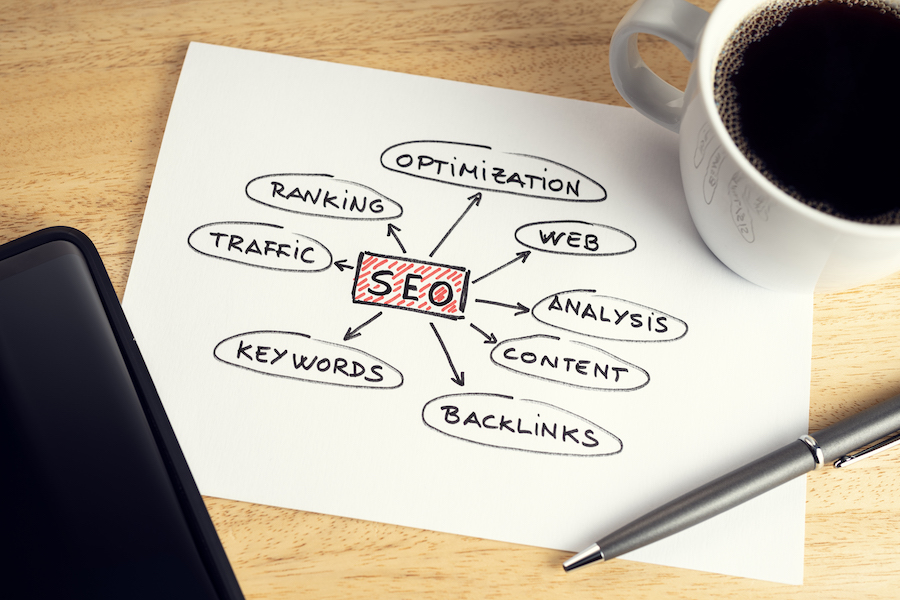 SEO Become more popular in Bangladesh after COVID. Because 26 percent of companies lost their offline business sales COVID-19. Guess what? SEO has become the most useful thing to bring items to customers in that period. And the practice of SEO increased rapidly in Bangladesh.
At the same time, companies started looking for the best SEO company in Bangladesh. The data experts notified that SEO could save many advertising costs for organic marketing. This immense advantage lets manufacturers wholesale a product without knocking door to door.
Why Does Someone Need SEO in Bangladesh?
The latest census reported that around 55.89 percent of people use mobile phones in Bangladesh, of whom 24.08 percent use the internet daily. Forty-nine percent of that internet search their unknown answers or buying guides on Google.
Google indexes any web page based on keywords and referral links. So business investors understood that they could find the potential keywords to index their pages for marketing. Moreover, proficient SEO companies use referral links in SEO campaigns. Those links prove higher authoritative websites. 
With all those extra benefits, all website owners prioritized SEO to boost their web pages for the ultimate conversion rate. 
Why SEO Became Popular in Bangladesh after COVID
COVID was about to stay much longer than everyone anticipated through multiple waves. So, brands found it the best medium to set their goals.
Especially SEO tactics increase the brand reputation unlike anything else on the internet. Let's glance at the SEO features that made SEO popular in Bangladesh.
The organic ranking makes a business credible. People have the instinct to trust blogs found on the SERP. So, authentic companies rely on authentic SEO campaigns to enlarge their credibility.
Many IT agencies started digital marketing as their main source of business in Bangladesh. And SEO was the heart of their business.
SEO can attain a higher conversion rate, resulting in brand loyalty. For example, your page will automatically get higher rankings when a customer returns to your landing pages several times.
Fortunately, most car or tech lovers repeatedly research their products for cross-checking stuff. Hence, the web pages have more visitors.
Google always prefers a bigger brand persona from any site regarding ranking their web pages. Only SEO can serve that purpose to make a brand appear larger. 
All those are done with high-quality externals, anchors, guest posts, brand mentions, and locations. Google uses a "hummingbird algorithm" to check all those search criteria to determine a brand's identity.
Analysing Customer Behaviour
White Hat SEOs rely on keywords before anything else. Keywords can define many hidden data from potential customers. 
Business owners know audience behavior using the keywords frequency, search time, locations, ages, etc. You can deploy the right ranking strategy after knowing the searcher's intention.
SEO strategies can drive customers to the target link. Further, the map-based results drive customers to the nearest shop or service center. 
You can even use higher competitive keywords that people can find in local areas.
Impact of SEO in Bangladesh after COVID
The growth of eCommerce has been expanded to 70 to 80 percent after the pandemic in Bangladesh. The top-rated SEO companies established businesses to serve clients. 
Moreover, conventional business organizations are taking BPO services from those SEO agencies. Therefore, companies are now getting traffic from multiple digital channels and social media. But here is a catch!
Bangladeshi SEO agencies provide much more affordable services than other global agencies. So, many startups are also taking SEO services for a quick boost to the business. Mainly renowned SEO agencies can deliver the successful result sheet quickly.
Many new companies outperformed the reputed brands with the latest SEO tactics from pioneering SEO agencies in Bangladesh.
SEO vs. SMB, who will win?
There was a time when SMBs were popular in the B2B market for their specialties. Large companies used to send their latest releases directly to other vendors. But, these days, SEO has simplified the task even with better outcomes. 
SEO can rank up one page from a website for countless visitors. Everyone is benefited equally from one technique, from marketers to consumers. Isn't it better than the SMB system, which can only send data to certain people?
Wrap up
Search engine optimization and content marketing are long-term games. White hat SEO companies in Bangladesh can push the business forward. Some people thought it would fail after the pandemic in Bangladesh. Whereas, the business report of the recent two years proved that wrong, making SEO more popular in Bangladesh.
---
Interesting Related Article: "5 Essential SEO Services Every Business Needs"