As the business world adapts to new working practices, you'll already know that your company faces security challenges. Having hundreds of staff working from their devices in multiple locations creates logistical security challenges.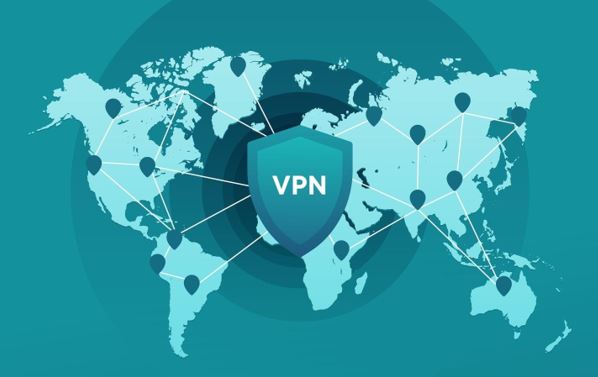 If your employees are working from home, it's paramount that they have world-class security equipment. A business's credibility has always depended on keeping their customer and client's information safe.
A virtual private network (VPN) can help keep your company's data secure—so here's everything you need to know about this must-have software.
How Does a VPN Work?
VPNs have been around for a while now, initially with IT professionals looking for remote access to a staff member's computer. More recently, VPNs have gone mainstream and have become a popular security tool for businesses and individuals alike.
A VPN creates a secure encrypted connection on your device and tunnels internet traffic to a remote proxy server, which adds an extra layer of protection, and hides your IP address, making your location anonymous.
It's become an essential security tool for anyone who travels for business or remote workers wanting to access their company's private servers.
Can a VPN Help Your Business?
VPNs are highly respected software, and regular citizens use them to keep their internet browsing anonymous and access entertainment. So using a VPN is standard these days, but can a VPN help your business?
"Security-conscious businesses use VPNs to help employees access private servers from remote locations. With this software, your cloud data will be encrypted, making it private and secure, and inaccessible to hackers and trackers," explains Mo Zadissa, who oversees product development for Namecheap VPN.
Stronger Company Security
A VPN can help protect your customer and client data, internal documents, and other industry secrets that you're legally obliged to protect. With a VPN, only employees and contractors with the right encryption key and password will access your company files.
Thus, a VPN has become a must-have piece of software in 2020, as managing data is fundamentally important for all responsible businesses.
Remote Worker Access
With staff working from home on their laptops and smartphones, they'll need remote internet access to do their jobs. If you want to connect to the cloud securely, then a VPN allows people to communicate and share files securely via a remote server.
"VPN software provides end-to-end encryption, so your customer and client information have better protection," says Zadissa. "As working from home becomes normalized, a business VPN has become essential for companies wanting to improve their data security while ensuring continuity of service."
Geo-Access For Everyone
A VPN gives its users flexibility to log into your company's network, even if they're living in multiple locations. Using a VPN means you can browse the internet using different servers. So let's say you're traveling for work and want a U.S-based connection, you can switch your IP address to the USA and avoid censorship challenges and geo-blocked websites you may encounter in other jurisdictions.
What Business VPN Should You Use?
Deciding which VPN software you want depends on the size and scale of your business. As while VPN's broadly offer the same service, there are significant variations in quality, speed, and performance.
Many VPN providers offer their services for free, but approach them with caution, as many cannot provide the speed, security, or privacy you may require to operate successfully.
Free VPNs also sell your data as they make their money from advertising. Unlike subscription-based "no logs" VPNs, which respect your privacy and vow not to record the websites you visit.
Choosing the Right VPN
When picking a VPN for your business, it's important to look for one that:
Makes it simple for you to connect with colleagues and clients
Is smooth and easy to use by everyone
Uses robust encryption protocols
Operates a "no log" policy, so your workers' data is not logged and sold to advertisers
Provides ultra-fast connection speeds and unlimited bandwidth
Allows you to connect to multiple devices under one account
By ensuring you have a fast, reliable VPN, and getting the necessary bandwidth to support your business, you can help ensure a smooth service while employees worldwide continue to work apart.
Looking to the Future
With more businesses pivoting towards remote working, having a secure VPN operation is now becoming mandatory. Your company and customer data must be kept safe, and your ability to protect private information is a benchmark by how your business will derive its credibility.
If you lose your customer's trust, you risk damaging your credibility and may never recover.
While there is no one-size-fits-all software available, the security levels a VPN can bring to your business will prove invaluable when it comes to safeguarding your company and customer's data.
---
Interesting Related Articles: