Being invited to a business party on a superyacht is a big deal. Invitations are usually reserved for company employees and their spouse or partner.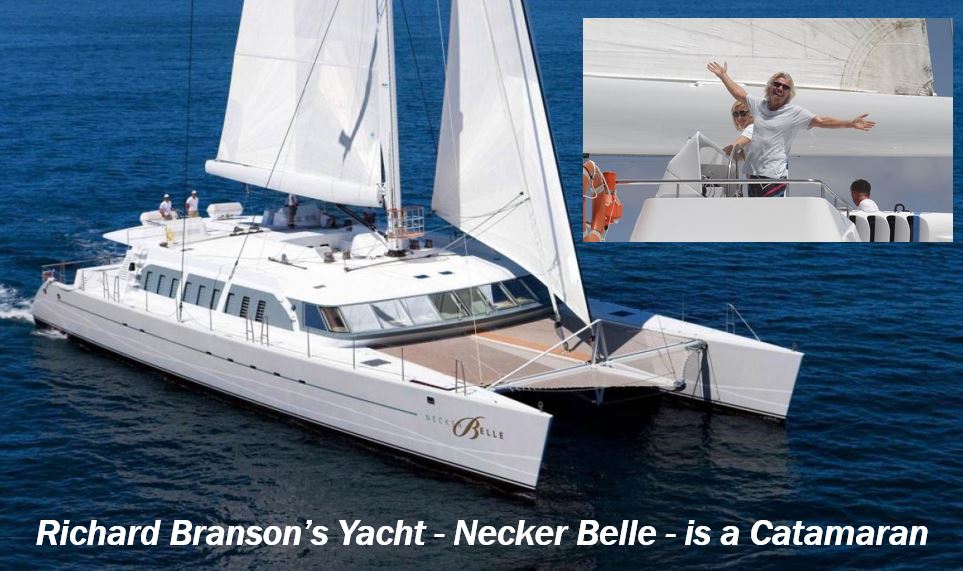 Surprisingly, superyacht parties have become fairly common since yachts are more accessible than ever before.
Why host a business party on a yacht when you can rent a banquet hall for far less money? Here are several good reasons yacht parties are the premiere choice for business parties.
Chartering a yacht for a party is a financial milestone
For business owners who dream of owning a yacht, chartering a superyacht for a holiday party is a financial milestone. A business owner may not have the capital required to own and maintain a yacht, but it still costs a pretty penny for a charter. The fact that a business owner can afford to charter a yacht says much about their financial success.
Chartering a superyacht might be a dream worth realizing, but don't throw a yacht party the moment you have the funds. Having the capital in your bank account doesn't mean you can afford to charter a yacht. Resist impulsive temptations. Make sure you have reliable cash flow to replenish all costs. This is one area where you don't want to "fake it 'til you make it."
Yacht parties make guests feel like celebrities
Yacht parties are exclusive, extravagant, and a symbol of status and prestige. People enjoy feeling special; getting dressed up and mingling with others at a yacht party can make guests feel like celebrities.
Going one step further, some business owners charter yachts owned by actual celebrities. For example, Richard Branson's luxury yacht can be chartered around the Caribbean for $110,000 with a full staff on board.
When a business owner is entertaining clients and potential clients, making them feel like celebrities is part of building rapport.
A luxury environment induces relaxation
Most people enjoy luxury, but it's not just about aesthetics and feeling surrounded by fancy stuff. Sure, it's great to sit back and relax in an expensive leather recliner or drink out of expensive champagne glasses. However, luxury feels good because it means there's nothing to worry about.
Luxury is the ultimate symbol of relaxation
Every day, the average person gets home from work physically tired and mentally exhausted – even people who earn a high salary come home depleted. All they want to do is rest, but most of the time they can't rest until they've tended to housework, meals, and kids.
Coming home to a luxury environment means everything is done already. You don't need to cook, clean, or lift a finger. With high-end luxury furniture, you can rest in comfort anytime you wish.
A yacht party creates that same feeling of relaxation, that everything is taken care of and there's nothing to worry about. Guests can enjoy the party without a care in the world.
The scenery is superior
You can't beat the scenery on a superyacht. On a yacht, you're out on the water surrounded by nature as far as the eye can see. You'll see birds, fish, and maybe some sea otters, whales, and dolphins.
You can only do so much to decorate four walls and some tables inside of a room. On a yacht, the backdrop is constantly changing with other passing boats, various buildings and people along the shoreline.
The scenery on a superyacht beats the scenery even in a well-decorated banquet hall.
Chartering a yacht for parties is easier than buying a yacht
There's no denying that chartering a yacht for a party is easier than buying and maintaining a yacht. Over time, hosting regular yacht parties can become more costly than buying a yacht. However, business owners who don't have significant cash flow can't really afford to buy and maintain a yacht in between parties.
You can't just dock a yacht and forget about it until the next party. There are seemingly endless tasks and responsibilities when you own a yacht. For instance, you'll need to oversee the cleaning and maintenance and make sure the crew is performing their required duties. You'll also need to clean the deck when your crew is off.
Chartered yacht parties are popular for good reason
Due to the time involved in maintaining a yacht, it's easier to charter a yacht for parties only when needed. Business owners might pay a little more over time, but the extra cost is worth not having to be responsible for upkeep.