A lot of talks have been going on about influencer marketing, and it is expected to become an integral part of marketing strategies to engage audiences on various social media platforms. Why? Because today's audiences are more careful; so before they make any purchase decision, they are likely to read reviews and research about the products/ services. In this case, they are more prone to believe their friends, family, and other well-known public figures.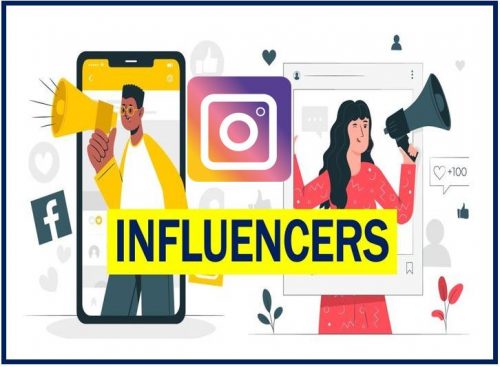 If you post a YouTube and it gets endorsed by YouTube makeup video blogger, Michelle Phan, who has more than 7,600,000 subscribers. Can you imagine the impact? However, they buy YouTube subscribers to take the lead. Thousands of people will view your video and subscribe to them, and you will get immediate popularity! That's exactly where the beauty of influencer marketing lies — the potential domino effect!
Why is Influencer Marketing Important?
Greater Impact on Potential Customers
Almost 20 to 60 percent of purchase decisions are driven by word-of-mouth recommendations, according to studies by McKinsey, Nielsen, and others.
Whether you choose journalists, celebrities, or social figures, they already have a strong relationship with the potential customers, and your targeted audience is likely to believe whatever these influencers have to say. So by engaging an influencer, you can attract higher quality leads, and the retention rates are also higher.
Better ROI
Influencer marketing offers an excellent ROI and is much cost-effective than online advertising. Studies show that offers endorsed by a reliable influencer or brand ambassador bring in 4x – 12x higher ROI than the offers endorsed by the brands themselves.
Better Social Engagement
Facebook and blog prove to be the best platforms for engaging influencers as compared to other channels. 37 percent of marketers agree blogs are the most effective platform, followed by Facebook (25 percent). So by focusing on these platforms, you can get impressive results.
With increasing budgets and marketers gaining better returns, influencer marketing is set to take over all other online marketing strategies. 92 percent of today's consumers' trust word-of-mouth from friends, family, and even people they don't know. Now you exactly know why it is wise to include influencer marketing in your regular marketing plan.
How to Identify and Engage Influencers
Here are some quick tips that will help you attract influencers and engage them successfully:
Start Small
Instead of looking for high-profile influencers, it is wise to start looking for grass root influencers who are considered influential among smaller groups. Build strong relationships with the influencers and then expand the group. As you grow your network, you will catch the attention of the bigger influencers, and they will also be willing to work with you.
Maintain Your Relationship
Make sure to show gratitude whenever an influencer endorses your brand or shares your content. You can either send a direct message or acknowledge the efforts on a public platform. Influencer marketing is not a one-time game; it is a long-term engagement. So if you established a relationship with an influencer, you must nurture it further. Share and comment on posts and, whenever possible, add more value to their content (but make sure you don't overdo things).
 Finding and Contacting Influencers
Finding influencers is not an easy task; however, it isn't even impossible. There are a number of tools that can help you locate the biggest influencers in your niche. Thanks to software companies like Grin, Humanz, and Upfluence, finding the influencers you're looking for is no hardship. These platforms have multiple features and filters that help you to search for the right ones. Humanz even suggests looking at its academy, which gives deep insight into influencer marketing and why it matters. Not only this, but the tool will also help you contact the influencers and build relationships with them.