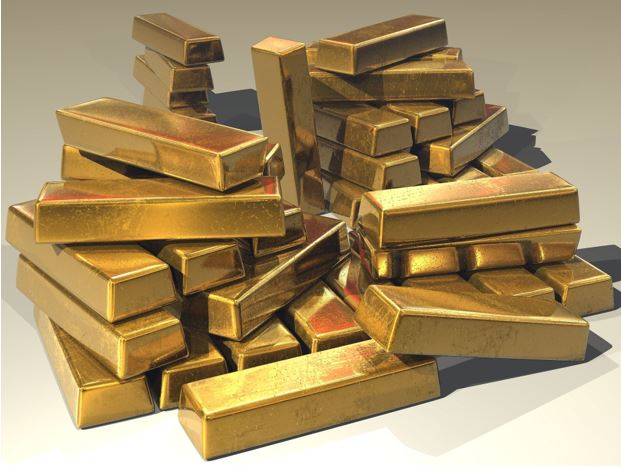 Gold investment is a risky proposition right now, depending on who you ask, but many investors still see continued long-term growth for the gold mining industry, especially with the development of technological innovations. 
It's true that global investment in gold has declined by 60 percent in 2021, compared to the same time period in 2020, according to a recent report from the World Gold Council. 
But companies like ThreeD Capital Inc. see major opportunities investing in early-stage mining companies, especially those focused on gold mining. 
That's largely because ThreeD Capital's founder, Sheldon Inwentash, enjoyed success while leading his previous company, Pinetree Capital. At Pinetree, Inwentash created value for shareholders with the right investments at the right time in the mining and technology industries. 
Some of his most noteworthy accomplishments were in Queenston Mining, which was bought by Osisko Mining Corp. for $550 million, Aurelian Resources, later acquired by Kinross for $1.2 billion, and Gold Eagle Mines, bought by Goldcorp for $1.5 billion. Those companies are part of the 10-20 companies that eventually saw successful exits after investment by Pinetree Capital. 
That's because Inwentash says he looks for companies with multiple financings and a low market cap, then helps their management find a lucrative exit. 
According to Inwentash, there's no reason to doubt the power of finding the right company, even if it's a gold mining company during a downturn in the metal's value. Indeed, a downturn may be the best time to buy and invest in gold companies, as that is when one will find the most undervalued companies. 
"I assisted the companies in raising perhaps as much as $20 billion of outside capital to help fund these businesses so that they could develop their projects in mining," Inwentash told Mining Feeds in an interview. "We were able to invest ahead of the curve where we saw macro changes occurring, whether it was in precious metals, industrial metals, rare earths and commodity metals like copper, nickel and so on."
Sheldon Inwentash is not the only one to see the continued value of mining, especially for gold. 
Gold prices are famously seasonal, according to a recent article from Forbes, which advised readers to buy gold ETFs. 
"Note that the metal price has entered the bullish phase of the year," Forbes wrote. "From August 7th through October 11th, the price has risen 64 percent of the time for an average 3.5 percent gain."
Part of the reason why investors like Inwentash still see major potential in the mining industry is because it has been slow to embrace the new technologies that address the specific problems of mining.
As explained in a recent article from Mining Journal: "Large, established miners that resist the adoption of new technologies risk being outcompeted by more agile, small-scale miners that are unencumbered by massive investments in old technology. Such firms may be more attractive investment vehicles than the mega projects, offering lower risk and faster returns. We see it already in oil and gas, with fracking and enhanced oil recovery in some geographies."
Those small and agile firms are the ones sought after by Inwentash and ThreeD Capital. 
Older firms are often encumbered with outdated technologies and want to avoid the expense of updating their equipment, even if it improves their business in the long-run. 
"Technological solutions have a major role to play in the wider process of changing perceptions of mining," Mining Journal wrote. "They can reduce exposure to tough working conditions, resulting in a safer working environment with fewer injuries and stoppages. And they can make the industry cleaner, greener, more sustainable and more profitable."
Inwentash told CEO World that he believes the junior mining space has already returned "with a vengeance."
"We are making investments at a very accelerated rate and I must say that we report now on a monthly basis how many new investments we do make in junior mining," he said.
---
You may be interested in: What is gold? Is gold a good investment?