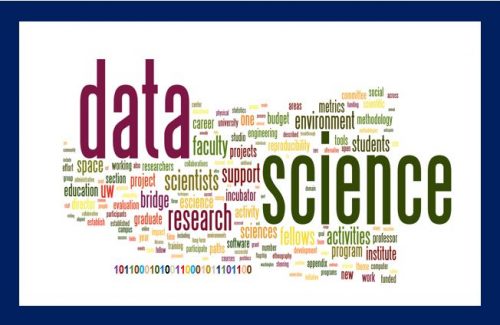 Data Science is the newest buzzword in the tech world that seems to provide a good job with a high-paying salary and promising career growth. Also, it has been declared as "The most promising career" by LinkedIn, and "The most trending job of the 21st century" by IBM.  It is a career with tremendous opportunities and advancements in the future.
Data Science is a new interdisciplinary domain that combines the expertise of Mathematics, Statistics, Inferences, and ML Algorithms to extract meaningful insights from the data. Data science is gaining popularity because it simply reduces the fear of uncertainty for organizations. It becomes easier for businesses to make decisions and to predict the future, when you have data which validates your every decision.
Owing to this popularity, many students are now pursuing PG in Data Science from various colleges and even in online mode. Let's understand in detail why data science is being so much valued and how it has become the best career of the 21st century.
Importance of Data Science
Data is a useful asset if converted into valuable information. Efficient use of data can help businesses reduce the wastage of time, money, effort, and resources.
Data scientists work on the data to convert it into valuable information. This involves mining large datasets (structured and unstructured data) to identify patterns to extract meaningful insights.
Data science helps businesses to efficiently understand this huge ocean of data from numerous sources and use it for their benefit.
For example, the marketing department of an organization can use the data to analyze the performance of different marketing channels and figure out which of them is offering the highest ROI. This will help the company to generate leads without spending more money.
Importance of Data Science in Businesses
Data science is being utilized in various industries like healthcare, retail, finance, construction, automobile, IT, marketing, etc.
In the healthcare industry, physicians use the data of the wearable trackers to ensure their patients' well being and to take various vital decisions.
In the retail sector, data science helps to enhance customer experience and retention.
In the financial sector, data science is used to detect fraud and personalize financial advice.
Is Data Science a Good Career to Choose?
Here we have explained some points to prove why data science is a good career to choose in the present time.
Growth Rate of Data Science
According to the study by Jigsaw Academy, it has been noticed that the global data science market is expected to grow to $115 billion by 2023.
Organizations have started to understand the importance of data science and thus the industry is growing rapidly.
Data science is a growing market and thus a good place to start a stable career.
Demand for Data Scientists
Data science has become an indispensable part of various organizations and businesses. Therefore, there is a huge demand for data science in India and across the world.
India has grown as the 2nd largest hub for data science in the world after the United States.
Hiring trend in the data science industry has increased by 46% compared to 2019 statistics.
It has been predicted that India will have more than 11 million job openings in the field of data science by 2026 [Source: India Today].
The job market becomes less competitive when there is a need. However, it should be noted that landing a good job would be easier only if you have the adequate skills. If you lack data science skills, join an online certification course to become an expert in this field.
Shortage of Professionals
As previously mentioned, there is an increased demand for data science professionals in India but the supply is short.
At the end of 2020, around 93,000 data science jobs were vacant and almost 70% of the professionals serving in the filled positions had less than 5 years of experience [Source: India Today].
The short supply has led to a surge in the salaries of data science professionals.
According to the Talent Trends Report 2021 by Michael Page India, professionals with 3-10 years of experience earn an annual salary of ₹25-30 lakh in India.
Scope of Data Science
Data Science is required in almost every sector. It has contributed to industries ranging from Finance to Healthcare and brought some revolutionary changes in the world.
The BFSI has shown the highest demand of 38%, followed by Energy with 13%, Healthcare with 12%, and e-Commerce with 11% increase in demand.
The healthcare industry alone generates around 20,000 data science job openings, while the IT and Software industry create more than 1 lakh jobs.
There are more than 2.5 lakh e-Commerce companies that are also in need of data science professionals today.
Data Science Career Options
Since data science is an interdisciplinary field, it offers abundant career options.
It is a field that is open for anyone who has knowledge and skills in the areas of Computer Science, Mathematics, and Statistics.
Some of the designations offered are: Data Scientist, Data Analyst, Data Architect, Application Architect, Infrastructure Architects, Machine Learning Scientists, BI Developers, etc.
Data Science Salary
Since data science skills are in huge demand and the supply of such skills is low, therefore the organizations are ready to offer quite rewarding salaries.
Data Science professionals with less than 1 year of experience can earn an average annual salary of ₹7 lakh in India.
There are various startups also which are offering around ₹5 lakh per annum to data scientists.
With 3-5 years of experience, candidates can earn around ₹10-20 lakh per annum.
For reference, here are the data science salaries offered by top MNCs in India.
| | |
| --- | --- |
| Company Name | Initial Annual Salary |
| Accenture | ₹6.5 lakh |
| Myntra | ₹8 lakh |
| Tata Consultancy Services (TCS) | ₹4.8 lakh |
| Capgemini | ₹7 lakh |
| IBM | ₹4.7 lakh |
In the 21st century, data is being used in tremendous ways for business profits. In this article, we clearly showed that data science is a field of opportunities and high-paying salaries. Also, there is a huge demand, so finding a good job is less competitive.
If you are good in Mathematics, Statistics, and Computer Science, and also have the key skills required to become a Data Scientist, aim for this role. This is an area of multiple opportunities and can give wings to even stagnant careers.
---
Interesting Related Article: "Why Data Intelligence Is the Future"