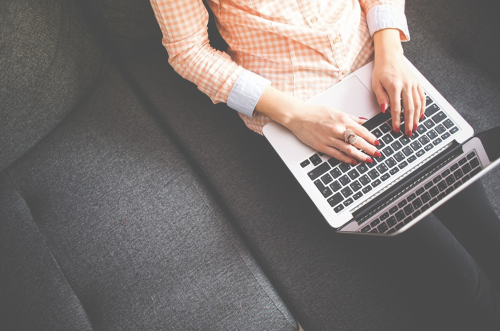 Dozens of essay writing services have popped up like mushrooms over the years, which could only mean one thing: There's a steady rise in demand among students. But at the beginning of 2020, the need for essay writing services have tripled.
What exactly is causing this trend and what's driving so many students to seek these essay writing services?
COVID-19 Pandemic and Remote Learning
COVID-19 has significantly affected and reshaped the way education is delivered. Since early 2020, millions of students were affected by school closures, resulting in an unprecedented online movement in academic history.
With the sudden shift away from physical classrooms, students had to rapidly adjust to virtual and digital learning. And according to some researchers, the adoption of online distance learning will persist even after the COVID-19 pandemic.
But as this hybrid model of learning emerged, many students are forced to learn remotely from home and take their studies online – an unplanned and rapid move that has resulted in a poor learning experience.
Essay writing, for example, is an essential aspect of a liberal arts education. A student's ability to write an essay coherently and effectively is a hallmark of their academic performance. David Anderson, founder of IHateWritingEssays shares some observations: 'If a student fails to write well by the time they graduate, then they're not a "good student" by many standards. The result of the importance given to writing in curricula, combined with the pressure being mounted on students, have forced them to find innovative ways to get around this problem – one of which is to turn to essay writing services for academic assistance.'
With the impact of the pandemic, millions of students have lost valuable on-campus learning support. And with the lack of physical learning opportunities, some teachers fail to closely monitor a student's learning progress. Worse still, students are constantly bombarded with assignments, resulting in stress and burnout.
Essays, term papers, and other writing-related homework take up to 80% of an undergrad student's grade, so students are under immense pressure to churn out multiple A-grade papers every semester.
How Do Students Use Essay Writing Services?
Students are realizing now, more than ever, that getting the help of an essay writing service can help ease their burden and keep burnout syndrome at bay. These essay writing businesses may seem controversial to some, but these are legal businesses that exist to provide useful study aids to those in need. The use of an essay writing service helps increase a student's understanding of a topic, which in turn improves their ability to write a unique and excellent paper on their own.
The reasons students use essay writing services may vary. It could be that they:
want to learn more about a topic or subject that the curriculum hasn't covered;
have too much homework and hope to outsource some of the workloads;
don't have the necessary skills to write a good essay;
are international students whose native language is not English.
The latter group are more likely to seek out essay writing services during the pandemic, what with the combined challenges of distance learning and their limited written English. International students have already invested so much that they don't want to blow it by failing, and so they seek the help of these online writing platforms.
Using Essay Writing Services the Safe Way
Various academic institutions in the UK and New Zealand are moving to impose laws that ban essay writing businesses and consider the use of this type of service as contract cheating. What they don't understand, however, is that each week that passes during the COVID-19 crises, the students' struggle to adapt to a new education model is only growing worse.
The booming of the essay writing industry only means that there's now an even greater need for students to get the help they desperately need in order to achieve their academic goals in the midst of a pandemic. And to avoid academic dishonesty, essay writing businesses insist that they are not only legal but ethical as well. A simple visit to an essay writing service website's 'Fair Use Policy' spells out the rules of using their services, and that is for customers to not submit their purchased academic papers as their own.
According to one essay writing company CEO, 'we condemn academic dishonesty and take seriously any attempt to cheat by students who abuse our offerings, and we invest heavily on preventing misuse of our writing services'.
In many situations, students without sufficient writing skills are able to complete well-written work and achieve the grades they need, with the guidance of an essay writing service. Many of these students know when they're crossing the line, and are fully aware that penalties for plagiarism are already generally tough (academic cheating in some UK universities are grounds for expulsion).
Students will always have to keep in mind that, in order to avoid academic dishonesty, they must use essay writing services for their intended purpose, and that's to use their papers solely as a model paper to help broaden their knowledge in a certain subject and/or to guide them in improving their own writing skills.
---
Interesting Related Article: "How to Write an Essay in 10 Minutes"