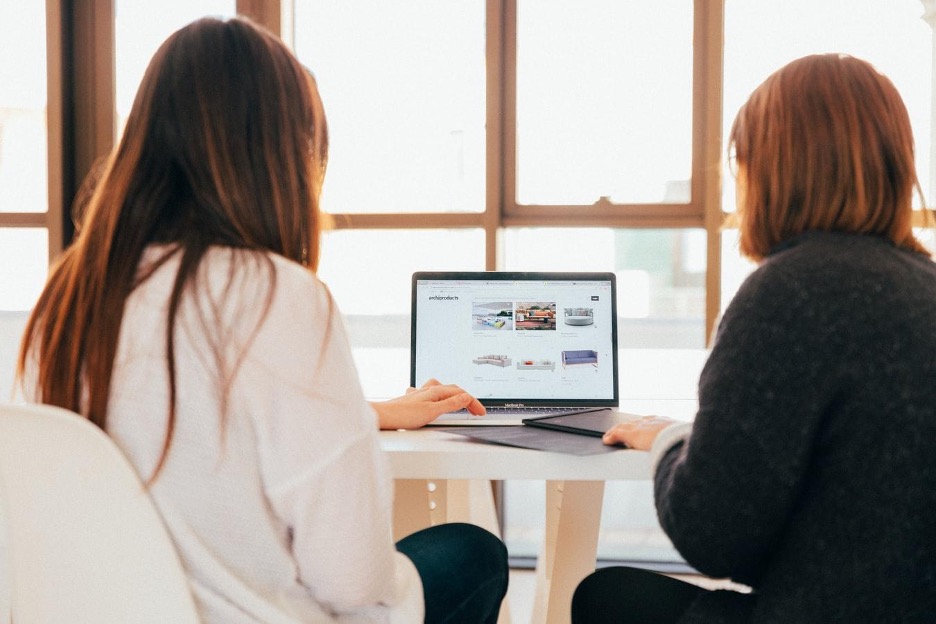 Nowadays more and more consumers are shifting to the online environment. Not only do they learn, work and shop there, but they also do banking and order food and medicine. With that in mind, brands need a website as the most viable and cost-effective way to reach customers. Even the most traditional businesses realized that they need to speed up the move to digital. Only by having a high-quality website in place can they have the potential to yield tremendous results and keep afloat. However, just posting duplicated content or poorly designed products doesn't help highlight your brand and drive sales. Sounds impressive, right? Let's delve into the details below!
Key reasons why your website isn't making money online
Here we are going to present some information on why your website is not making any money online. Keep on reading to find out more details!
#1: Your website isn't SEO-friendly
It's no secret that SEO is a crucial part of a quality website. Not only does it help brands position their website and their content easily discoverable in search, but they can also attract the attention of prospective customers and bring them into their sales funnel – 94% of B2B buyers will perform searches online before they make a purchase. Having that in mind, you're likely not reaching new customers if you're not on Page 1. Only by publishing content powered with high-value keywords and then optimizing it can brands make sure that they have a strong online presence and eliminate falling behind the competition.
#2:  Inaccessibility from various devices
With the rise and growing domination of different devices, users do not all use a single one when surfing the net. Moreover, more than 40 percent of online transactions happen on mobile devices. Without having two separate versions of the website, brands might lose the battle to make users stick around for the long run. If your website doesn't work on all sizes of devices and download slowly, or users have to scroll through endless pages when looking for the information they need, this makes it a pain for them to utilize your website smoothly and seamlessly. Only by allowing your website to adapt to the size of any screen can you deliver a fantastic user experience and drive more transactions as well. So that's why we should use ADA Compliance to ensure the accessibility of websites in all devices. 
#3: Lack of well-polished content
It's no secret that the quality of your content presented can determine whether the visitor stays for a long time or leaves your website. Without engaging and related posts with up-to-date information, you will miss an opportunity to establish rapport and good communication with your website visitors. Moreover, an estimated 77% of consumers read online content prior to making a purchase. Not only should you avoid duplicating content, but you can also eliminate plagiarized and poor content. In addition to that, you need to present illustrations, infographics, diagrams to explain difficult concepts and engage customers. Proofreading it for typos and grammar mistakes is also a must to display high-value content that ensures a user keeps visiting. 
#4: Lack of well-crafted design
Website design conveys the first impression of your business. According to Google, it only takes users 50 milliseconds to form a first impression of your website. Not only does it allow users to judge your business within seconds, but they can also dive into your website deeper and ultimately make purchasing decisions with confidence. Moreover, it supports your messaging and delivers it in a visually appealing and easy-to-process manner. Only by creating a great and well-crafted design with solid navigation and do considering colors can you connect with your prospects on a deeper level, retain their attention, and speed up buying decisions. 
#5: Slow website
Unfortunately, users are not going to wait the whole day for your website to load. According to statistics, today's online users expect any website to load within 2 seconds. This means that if your website loads fast, it's a quick-win for user experience and conversions. Otherwise, it looks unsafe and untrustworthy. Only by delivering a fast website right from the start can you make visitors immediately happy, reduce bounce rates and drive more revenue. Moreover, it prevents your business from losing sales opportunities. 
#6: Low-quality Visuals
Infographics, photographs, GIFs, or other visual elements are crucial components of any website. Not only do they attract visitors' attention, but they also spark emotions and draw them in. When it comes to visuals, it's imperative to make sure they look fresh and present information in a more digestible way. Moreover, these elements help you bring your products or services to life by visualizing them. Only by producing high-quality imagery can you gain a greater opportunity of being converted into a sale as well as highlight your brand.
#7: Cluttered Calls-to-action
Being a vital part of any website, CTAs or calls-to-actions provide visitors with a clear direction for accomplishing their goals. Whether they need to sign up for a newsletter, fill out a contact form or read a post, they should spot them easily and know instantly what to do. Without having well-written, well-placed, and well-designed CTAs, it's impossible to push visitors from the consideration stage into the decision-making stage. 
#8: Poorly designed marketing
Unfortunately, a poorly designed marketing strategy does not support company growth and sales. Additionally, it prevents you from connecting with potential customers and turning them into buyers. Only by having a great marketing strategy in place can you increase website visibility and attract relevant traffic. Moreover, it helps you better understand what customers want and need and create content that your market loves.
Bottom line: Want to bring new opportunities to light by capturing the attention of your prospective customers?
Currently, the digital ecosystem becomes a crucial part of the sales funnel for nearly all businesses. When it comes to building an online presence, it can be a daunting task for any of them. Moreover, it's impossible to establish the trust and credibility of the website overnight. Not only should you effectively utilize images, produce high-quality content with some added keywords incorporated, but you can also deliver visually appealing design, solid navigation, and speed. Additionally, it should be fully responsive and adaptive to screens of all shapes and sizes without compromising the quality. If developed properly, it helps you not only establish trust with your customers but build credibility, drive more visitors and revenue.
---
Interesting Related Article: "Lucrative website ideas for beginners"