Technology within the business realm is ever-evolving and often hard to keep up with, making it easy for any company to quickly become overwhelmed by the implications and decisions that come with IT services. But investing in a reliable IT provider can be an essential part of both short-term projects as well as long-term plans for growth and expansion. With many potential benefits at stake, such as enhanced innovation capabilities, increased customer satisfaction, improved efficiency, and decreased costs related to staffing or security needs — it's clear why businesses need to get serious about investing in quality IT services if they want longevity and success.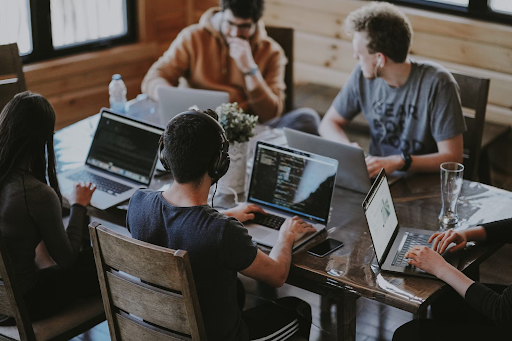 Introducing IT Services – What Are They and What Do They Offer Your Business
As technology continues to advance and become increasingly central to business operations, IT services have become a critical component of any successful enterprise. But what exactly are IT services, and what benefits can they offer your business? The team at RenitConsulting.com says that at their core, IT services encompass a range of solutions designed to support and enhance your organization's technological capabilities. From network security and data backup to software implementation and IT consulting, these services can help your business operate with greater efficiency, security, and flexibility. And with the right IT partner, you can rest assured that your technology needs are being expertly managed, leaving you free to focus on what really matters – driving growth and innovation within your business.
How IT Services Can Help You Keep Up With the Changing Technology Landscape 
In today's fast-paced world, keeping up with the latest technology can be a daunting task. Luckily, IT services can help you stay up to date-and ensure that your business is running efficiently. From software updates to cyber security, IT professionals can provide the necessary support and knowledge to ensure that your company stays ahead of the competition. With the advancement of artificial intelligence and the Internet of Things, it is critical to have a team of IT experts who can keep your company at the forefront of innovation. Trusting in the expertise of IT services can save you time, money, and stress, while also providing invaluable peace of mind. So why wait? Stay up to date with the ever-changing technology landscape and invest in IT services today.
The Benefits of Investing in Professional IT Services 
Investing in professional IT services can have significant benefits for companies of all sizes, from small start-ups to large enterprises. Expert IT support can provide businesses with a competitive edge by optimizing their technology infrastructure and ensuring secure data management. By partnering with a professional IT service provider, companies can access the latest innovations in technology, streamline their processes, and increase efficiency. Moreover, IT experts can help businesses identify areas for improvement, implement new solutions, and enhance their cybersecurity measures to protect against cyber threats. 
Whether it's reducing downtime, improving network performance, or enhancing productivity, professional IT services can deliver an array of tangible benefits to organizations looking to stay ahead of the curve in today's digital landscape.
Why Having an Experienced Team is Important when it comes to IT
Technology plays a pivotal role in the growth and success of businesses. As companies continue to rely on technology more and more, it's important to have an experienced team of IT professionals to ensure everything runs smoothly. Having an experienced team means they have the knowledge and skills to handle any issues that may arise, allowing your team to focus on what they do best. Not only can an experienced team troubleshoot and fix problems quickly, but they can also help with strategic planning for future technology needs. It's crucial to invest in an experienced IT team to ensure your business stays current and on top of technological advancements. Don't fall behind the competition, invest in your IT team today.
Best Practices for Ensuring Your IT System Is Secure and Compliant 
As technology continues to advance, it becomes increasingly important to ensure that your IT system is secure and compliant. Protecting sensitive information from hackers and other cyber threats is essential to the success of any business, no matter the size or industry. Implementing best practices such as regular software updates, strong password policies, and employee training can go a long way in safeguarding your company's digital assets. Compliance regulations also play a vital role in protecting your business and verifying that you follow industry standards. By taking the time to review and understand these regulations, you can mitigate risks and stay ahead of potential security breaches.
To summarize, it is clear that utilizing professional IT services offers many advantages for businesses in all industries. By having a reliable and up-to-date IT system and leveraging the expertise of the IT team, organizations can save time and resources while ensuring their system runs efficiently, remains secure, and stays compliant with modern standards. 
Furthermore, in today's fast-paced technology landscape, investing in reliable IT services is one of the best ways to stay competitive and connected with trends. Ultimately, having a well-maintained IT system will enable your business to better focus on strategic goals while keeping your operations running smoothly. Investing in quality IT service expertise will set you apart as an industry leader who is committed to success through safety and reliability.
---
Interesting Related Article: "How To Secure Professional IT Team Members For Your Business"