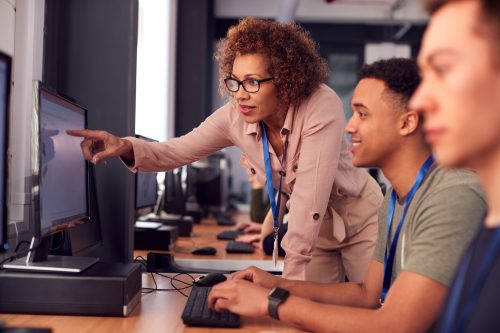 The manufacturing industry keeps shifting to meet the customers' needs. To remain competitive in the manufacturing business, you must strategize and incorporate technology to make your operations more manageable. One of the best forms to do this is considering the cloud MES solutions which allow integration with the customers and enable you to connect all cross-regional operations. When planning to adopt the MES system, you must evaluate and research to ensure you get Symestic, MES software matching your work. This software provides a foundation for operations managing, scheduling, and tracking each step during production. If you are a manufacturer, continue reading to know why you should consider a cloud-based manufacturing execution system.
What Is Cloud-Based MES?
The cloud-based MES solutions refer to the overall functionality and application, such as data processing, data storage, and data backup, which you can access in a centralized system. The cloud MES will often help connect your overall business system for better visibility in a different location. Incorporating this system has enabled manufacturers and suppliers to serve their customers more efficiently. Further, it has helped them adapt to the available market by establishing a high-value process and smart assets. The cloud MES is a software service that gives manufacturers insights into production, execution, quality, plant maintenance notifications, and ERP integration. 
Reasons Why Manufacturers Should Consider Cloud-Based MES Solutions
There is stiff competition in the manufacturing industry, with every business trying to stand out. That why most manufacturers are considering incorporating the MES and ERP software so you can be able to collect data from your customers and suppliers. Additionally, you can be effective in decision-making since the MES solutions make you aware of the demand changes from your customers and influence the changes down to your suppliers. 
The software also allows you to monitor the machine's performance and the environmental condition such as vibrations, temperature, and time of the day to determine if the process are running differently at a different state. Trying to figure this up through regular inspections can be unfruitful as you might collect the wrong data. Monitoring every application and process in your manufacturing industry ensures smooth operations.
The cloud-based MES allows all the personnel involved in the manufacturing industry to access real-time operational data. This data is accessible from any remote location, which helps to improve communication and allows different departments to connect, improving the manufacturing process. Giving the necessary employees access to the vital information they need leads to better functionality and utilization of an MES. Additionally, the cloud is more flexible depending on the size of the operation.
Using cloud-based MES is flexible and allows you to only pay for what you use. Most people often invest in expensive software and hardware which they fail to use. With MES, you can save money in the wrong run and free up your IT department.
Wrapping Up!
You need to incorporate cloud-based MES software when planning to automate your manufacturing process and increase visibility. It's essential to consult with an expert about the requirement and how to maximize its functionality.
---
Interesting Related Article: "7 Manufacturing Challenges and How to Overcome Them"