Nantucket maybe just a quick flight away from both Boston and New York, but this discreet island hideaway makes a perfect summer destination for anyone looking to escape the hustle and bustle of the mainland. Every year, Nantucket's beautiful beaches, natural scenery, and unique island life draw in families and business professionals alike.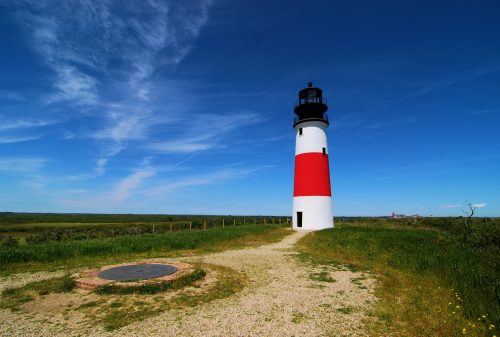 The good news is, summer rentals are few and far between, and half of the island is completely undeveloped, which means there's still plenty of room to explore. Given the scarcity of summer rentals and the much harsher winter weather, it should come as no surprise that Nantucket's market boasts plenty of idyllic summer homes. Read on to find out why buying a summer home on the island is the perfect solution.
High Demand for Rentals
Countless families and individuals choose to summer on Nantucket. As might be expected in a place where "summer" is viewed as a verb, rentals are becoming increasingly hard to come by. Even people who have been planning summer getaways for long enough that they consider the island their second home are now facing increasing difficulties with securing rentals.
Admittedly, the ongoing coronavirus pandemic has played a role. Local homeowners who used to use the summer months as an opportunity to simultaneously make some extra income off of lucrative weekly or monthly rentals and get out to see the world are choosing to stay home instead.
The best way to secure that coveted spot on New England's most desirable island getaway is to purchase a summer home.
Plenty of Fresh Air
These days, ideal options for summer getaways are a little more limited. The future course of the pandemic remains uncertain, especially on a global scale, and smart vacationers are planning to continue to embrace more local destinations that offer plenty of fresh air and room to explore. That's just what they'll find on Nantucket.
The island boasts 80 miles of beaches, and around 50% of it is protected by conservationists. Outdoor activities aren't limited to exploring the natural dunes, marshes, and forests, either. There are plenty of aquatic activities to keep summer residents of all ages occupied for years to come.
There's no better way to enjoy the fresh salt air than from the patio or backyard of a permanent summer home. While hotels and rentals in popular vacation destinations can quickly become crowded during the tourist season, Nantucket boasts plenty of private, secluded properties that offer opportunities to get away from it all without giving up that coveted connection to the great outdoors.
Amazing Food
Nantucket may be a small island, but it boasts a foodie scene that rivals big cities. Whether summer residents are looking for fresh seafood or seasonally inspired cuisine, they'll have no trouble finding it close to home.
Given that many of the island's year-round residents are fishermen, it should come as no surprise that Nantucket is one of the best places to enjoy fresh, delicious seafood. Those who plan to summer on the island for the first time after purchasing a new vacation home can't afford to miss Topper's, the island's most acclaimed restaurant. The award-winning establishment is well-known for tapping into the area's supply of not just seafood, but also delicious local produce.
Nantucket is also home to several vineyards and breweries. Adults can sample both fine wines and delicious craft beers at many of the local restaurants and bars, but many summer residents prefer to host intimate get-togethers at their own homes. While the island thrives off its tourism industry, seasonal locals know that sometimes, it's best to avoid the crowds.
Plenty of Family-Friendly Fun
Families looking for the perfect vacation destination to accommodate people of all ages will love Nantucket. From spring to fall, there are plenty of fun activities for all ages. The island has miles of smooth, paved bike paths to make it easy for families with older kids to explore, and younger kids love the Children's Beach and playground.
It's very common for parents who used to summer on Nantucket themselves to want to share their experiences with their children. On the mainland, it can seem like they are growing up into an entirely different, much more fast-paced, world. On the island, it's easy to get kids to put down their phones and head out into nature or to town for a fun day of genuine family bonding.
An Excellent Investment
These days, most Nantucket property owners are choosing to stay put for the summer months. Why wouldn't they? They already live in one of the most idyllic vacation spots in New England. That said, there's no reason that homeowners can't eventually pull up their roots and summer elsewhere.
The great thing about owning a summer home on Nantucket is that if the family decides to take advantage of international travel once it starts up again and go explore the world, the homeowner can make a fantastic return on the investment by renting it out. As has already been noted above, summer rentals are in remarkably high demand, and the fact that half the island is under conservation protections means that they always will be.
There's nothing wrong with using a summer home on Nantucket for the first few years, then treating it as an investment property. While it would be challenging to find renters in the winter, when the island's population dwindles and everything slows down, summer rentals offer a lucrative investment strategy.
The Bottom Line
It may be too late to secure a summer rental on Nantucket for 2021, but that doesn't mean all hope is lost. Summer is the perfect time to start shopping for second homes. The market tends to hit its peak in July, which means there are usually plenty of options available. With the help of a qualified real estate agent, those willing to pay a premium for breathtaking views and plenty of privacy should have no trouble finding an idyllic island getaway to call their own.
---
Interesting Related Article: "Travel and Expense Management: A Complete Guide"