The personal finance industry is a vast and complicated one. As an investor, you must have a lot of knowledge and support to navigate the market and make the best choices. This requirement can be satisfied in two ways: one is to go with the DIY approach and conduct online research. The alternative is to work with a qualified, impartial adviser.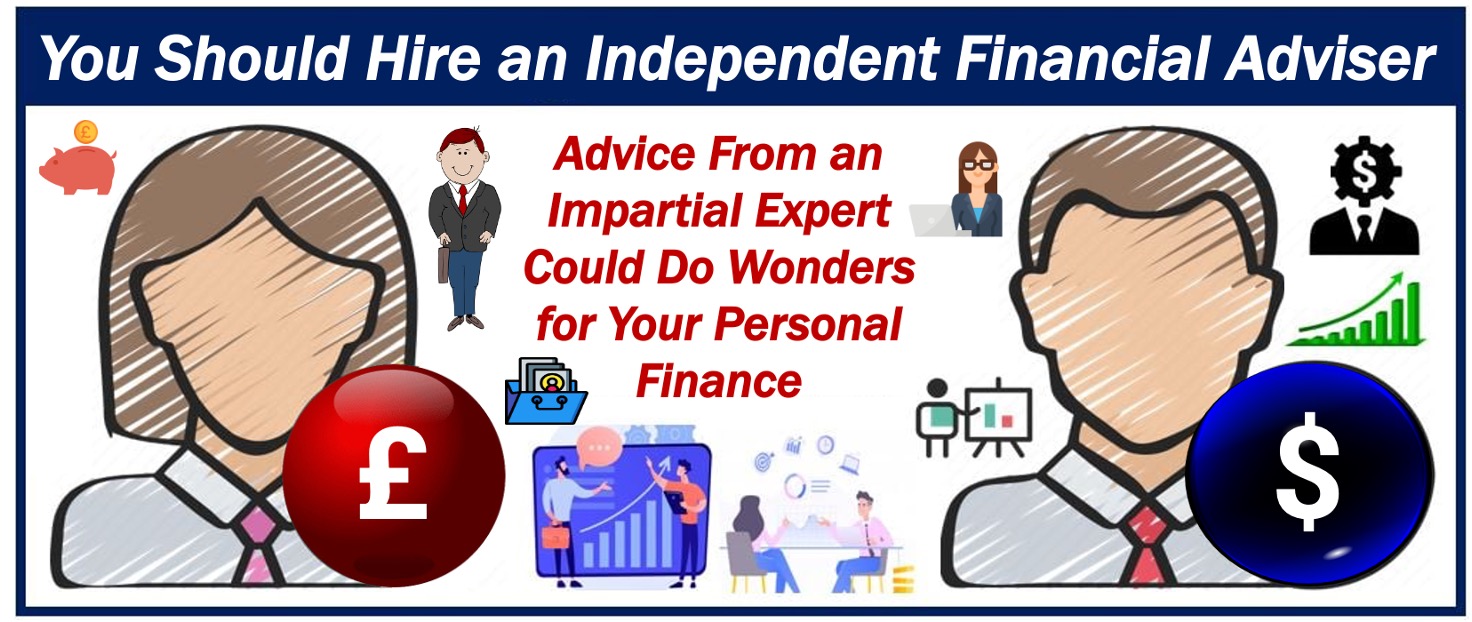 Financial advisers from reputable companies skillfully guide people in matters like pension planning, savings, corporate advice, and life cover. The good news is that people living in Livingston, Stirling or Falkirk can take their first step towards financial freedom.
This blog will discuss the importance of Regulated Financial Advisers in providing Unbiased Financial Advice.
When To Use An Adviser
An individual or a business can work with a Financial Advisor. These specialists offer guidance and will provide regulated advice after assessing your individual circumstances, for a fee. Typically, Financial Advisors will help clients who are looking for a better return than a bank account, plan for retirement or minimise an Inheritance Tax Liability.
Reasons To Use An Adviser
Listed below are the main arguments favouring consulting an impartial adviser instead of going the DIY route:
Financial products, investment funds and taxation are complex areas and can be challenging to understand.
Many products/investment funds are only available through Financial Advisers.
There can often be several possible solutions. It is challenging to decide which one best fits your goals and demands without the necessary knowledge.
Financial Advisers will generally have a range of research and modelling tools available to help a) find the best match for your needs and b) give you an idea of the returns you can expect.
By using a Regulated Financial Adviser, you are protected by the Financial Ombudsman Service and Financial Services Compensation Scheme.
If you are moving funds from one company to another, often there can be exit penalties or a loss of benefits to take into account – particularly with pensions.
Investments can be very volatile – inflation, budget deficits, oil prices, recession, coronavirus, political turmoil, currency chaos and war have all impacted markets over the last 12 months. An adviser will be able to guide you through difficult times and ensure you have a diverse portfolio.
Typical Advice Process
The initial meeting is usually at no cost. This is when the adviser gets an overview of your current situation, existing plans and objectives. They will also run through the way in which they operate, charges and when they become payable and answer any questions you h
Following the initial meeting you will normally complete a risk questionnaire to get an idea of the level or risk you are happy to take. The adviser will look over your existing plans and let you know their thoughts on whether they are suitable for you or not.
If the recommendation is to set up a new plan, and you accept the advice, they will carry out research on suitable options and compare to any existing arrangements you have. They will prepare a suitability report covering the recommendation in more depth and will sort the necessary paperwork to get everything up and running.
Once the recommendation has been implemented, they will normally review the plans etc. on an annual basis to ensure the recommendation remains suitable for you on an ongoing basis.
Conclusion
To summarise, should you consult an adviser? This depends on the complexity of your circumstances and your level of financial knowledge. Select Wealth Managers state that to access your pension, it generally makes sense to seek professional advice. When accessing your pension, you'll be making decisions that will affect not only the rest of your life, in addition to the funds that will be left behind upon death. With recent pension changes, this is an increasingly complex area, but an adviser will be able to offer expert advice and guide you through the process – they can set up your preferred pension plan on your behalf and pick suitable investments. Advisers can also offer practical advice on maximising retirement income, while minimising your tax liabilities.