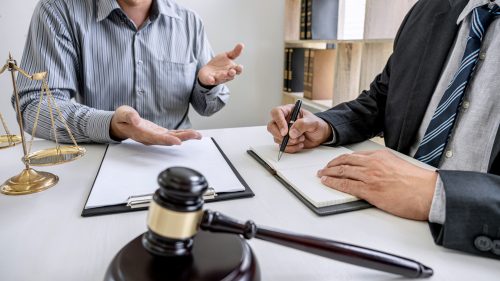 When you find yourself in a situation where you may be due compensation, your first thought might be the dread of the legal fees. In fact, you may even consider not making a claim because you lack the funds to start the process. Then there's the risk that comes from losing the case and being left with a huge legal bill.
In this guide, we're going to look at an alternative approach to funding a legal case, the no win no fee approach.
What is No Win No Fee?
Firstly, let's take a look at what this means exactly. "No win no fee" is a term that is often used in personal injury claims to refer to a situation where a lawyer from a company such as claimsaction.co.uk agrees to take the case on a contingency basis. This means that they will charge no fees if they don't succeed with your claim. If the claim is successful, then the lawyer's fees will come out of your compensation being paid.
No Upfront Legal Fees
The key advantage for most people is that it means that you're protected from having to worry about having enough money upfront to pay legal fees. Sadly, not having the money to employ a solicitor can mean that those injured in accidents are not able to get the compensation they are due; no win no fee removes that financial obstacle. 
What Happens If I Lose a No Win No Fee Compensation Claim?
If you fail to get compensation through a no win no fee arrangement, then the lawyer cannot make a claim for fees against you. This means that if you don't receive any money for your claim, then you won't have to pay anything either.
How Much Will My Solicitor Get Paid If I Win?
Typically, the solicitor will ask for between 25-35% of the total compensation to be paid if you win. So, if your claim is worth £100k then the solicitor may ask for around £25-35k in fees. Although this might sound like a lot, because there are no up-front fees, it means that claimants end up with over 70% of the compensation as opposed to the much lower percentage they might receive if they had to pay legal fees upfront.
What Are The Time Limits For Making A No Win No Fee Compensation Claim?
The time limit for making a no win/no fee claim is three years from the date of your accident. This time limit applies even if the injury only becomes apparent later on.
There are some exceptions to this rule, including if a case involves a child who is under 18 years of age or if the victim lacks the mental capacity to act independently. In these situations, there is the potential for the time limit to be frozen until the claimant reaches 18 or has the mental capacity to start their own claim.
What Types of Claims Are Suitable for a No Win No Fee Case?
There are several different types of cases that can be suitable for solicitors to take on as a no win no fee case. These include:
Accident at Work Cases
Your employer is responsible for providing a safe working environment for their employees. This is a legal requirement in the UK under the Health and Safety at Work Act (1974). 
These types of claims might include dangerous or faulty machinery as well as injuries to employees' backs and shoulders from negligent manual handling procedures. 
However, that doesn't mean that the office environment is free from risk. Inappropriate storage, trailing cables, and spillages are all common causes of accidents.
Medical Negligence Cases
If you were the victim of medical negligence, it doesn't necessarily mean that you have to move on without being able to afford a solicitor. Although in this situation, compensation can be much more complex because you are looking at claims for both economic loss and pain and suffering. 
These types of cases are also quite controversial because there are several factors that might come into play when assessing an award for damages. The final payout figure may greatly depend on the judge ruling the case as well as how much evidence has been shown by both sides. 
Personal Injury Cases
Any time that you sustain an injury due to someone else's careless actions, there is the potential for them to be held responsible and made to pay damages. This can cover all sorts of accidents ranging from road traffic injuries (including car accidents) to slip and trip cases.
The person who caused your accident might be an individual or even a corporate body like a local authority or company. In fact, any situation where fault has been involved will allow you to make a claim as long as it falls within UK law. 
Data Breach Claims
The definition of a data breach is when 'personal data is accidentally or unlawfully lost, altered, destroyed, disclosed, or accessed by an unauthorised party.' Any information that could be used to identify you is classified as personal data.
Not only could a data breach cause you financial harm, but it can also cause emotional harm. For example, it may result in psychological effects, such as stress. In this situation, compensation may be due for both emotional and financial damage following a data breach.
Data breach claims can be complex and challenging for an individual to pursue without professional assistance. This is a perfect scenario for a no win no fee case. This way, you get expert advice without having to risk your finances if the case isn't successful.
---
Interesting Related Article: "The Future of Law Is Here – And It's Online"