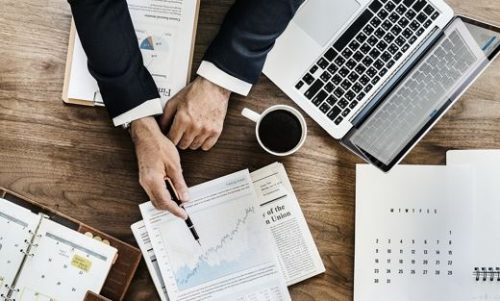 We all remember the software and software and services that make a dramatic impact on our lives. The ones that make our jobs easier, make tasks more convenient or help us get in touch with our friends and families. These services all have stories behind how they were created, and some of them got their start through interesting ways. You may have walked by the headquarters of a small software company, but in reality, they might be working on your new favorite app over a thousand miles away. 
Why Offshoring is Leading the Way
Sometimes, businesses don't always develop their software in their regular location, and instead, rely on offshore development to realize their ambitions. These offshore teams are able to help businesses find a talented team of developers and a fully functional location that can help them save costs and employ staff while being able to work with a more efficient budget. While you might think of outsourcing as a way for a company to just send their jobs to other places, in reality, the process of offshoring is far more involved.

Managing an offshore team involves collaboration instead of allocation, meaning that businesses don't just offload their extra work to foreign staff, they instead involve themselves directly in the development process, with full control of their property and service to ensure that the final product comes out just the way they intend to without any compromise. Teamwork and communication are critical in this process, as businesses and developers are going to be working hand in hand to reach the project's goals. 
One example of this would be Microsoft, which offshore to hundreds of different locations around the world, each of which helps the company manage their almost innumerable amount of tasks and help their operations and services run smoothly at all times. This type of organization can help businesses large and small. 
How it Helps Businesses
One critical area that benefits from this process is the development lifecycle. While a business that operates nearly locally would have to deal with hiring a development team, setting a project timeline, working with payroll, hiring human resources, etc. These aspects are all taken care of for them and they instead just have to focus on the software and services they want to create. The development teams often come with a plethora of experience from other projects and will save the company time from having to train them from scratch. These teams remain in constant communication with the business to ensure that the project is on pace and is not suffering from anything that would impede progress. 
By automating certain processes and having recruitment already accomplished, these software teams are able to bring a business newfound gains and help them bring their services to the market faster and with more complete features than the business would have been able to deliver beforehand. Now with their previous roadblocks out the way, a company can set their software goals higher, they can save an immense amount of resources and time, and their development staff can match even their most experienced competitors.
---
Interesting Related Article: "Why You Stand to Benefit from Forming an Offshore Company"