With so many lending options available today it's almost impossible to imagine a world without loans. Every day we face various obstacles and meet temporary financial challenges that we aren't prepared to deal with. 
So we turn to small loans and different lending solutions to finance urgent monetary needs and remain financially afloat. What would our life be without loans? Let's find out why it's really important to have loans in our life.
Loan Importance in Our Lives
What are you thinking about when a sudden financial emergency hits you? You are planning where you can turn to for getting a small loan to cover your immediate cash needs. Also, unsecured personal loans for bad credit are very popular among consumers as not every borrower has an excellent credit history. However, every person strives for improving their current situation with personal finances.
Loans are very important in our lives as they help us to:
1.      Consolidate Debts.
If you have one or several credit cards it may be challenging to manage their dues each month. Having a lot of debt may seem an inevitable burden but you may take out a persona loan to consolidate existing debt. 
In other words, you may have a single loan to cover monthly payments for several other lending solutions. The rates are usually lowered so it's more comfortable for consumers to repay the debt.
2.      Obtain Extra Money
Are you short of cash? If you've received a salary a week ago and you have already run out of money there is still a solution. A small personal loan may suit your daily needs and help to cover necessary rent or utility payments, purchase groceries, etc. 
You may fund immediate medical costs or finance an expensive purchase by receiving additional money in the form of a small loan. This can be a great short-term solution. No matter why you urgently require additional cash, getting a loan may help you remain afloat.
3.      Cover Wedding Costs
Another great benefit of loans is that they are designed to help with big-ticket expenses. Wedding costs can be unpredictable and few people can finance their dream wedding without getting a loan. You will be able to pay for the ceremony and venue if you request a personal loan. Also, some people spend the cash for their honeymoon.
4.      To Fund Higher Education
Again, loans are significant in our life as they also help young people obtain higher education. Millions of students won't be able to pay for tuition or attend colleges and universities unless they obtain a student loan. Such a loan makes getting a degree much more accessible. Thousands of students take out student loans every year and repay them gradually once they start a career.
Types of Loans That Can Help and Save Us in Hard Times
There are several types of lending solutions tailored to the current needs of the borrowers. Whatever your reason for getting a loan is, you may benefit from it and cover important expenses even if you don't have any cash set aside in your savings account. Here are the main loan types:
Student Loans.
It's almost impossible to get a degree without requesting a student loan. Such lending solutions are available in two forms: federal and private ones. Students who want to obtain a higher education may apply for federal programs or try private crediting organizations. 
As recent data from The Best Schools indicates, over 69% of students requested loans for college costs in 2019 with an average debt of $29,000 per student.
Mortgage
If you are dreaming about becoming a proud homeowner, you will definitely need a mortgage. It offers you a chance to be independent and has your own house. Sometimes, a monthly mortgage payment may even be the same as your rental payments in the past. 
Lots of conventional banks, credit unions, and alternative lenders offer such loans to consumers. There are even benefits of taking out a mortgage to purchase a house. Once you start making monthly payments, you get equity which means you will be able to sell your house in the future for more money than you owe.
Personal Loans
These can be small loans tailored to the financial needs of the clients. Whether you need to fund an expensive purchase, cover urgent medical bills, or just have additional cash till the next paycheck, getting a personal loan may be a reasonable solution. 
The interest rates are affordable especially if you take some time and shop around for the best deal. Unforeseen expenses and planned costs can all be covered with a personal loan.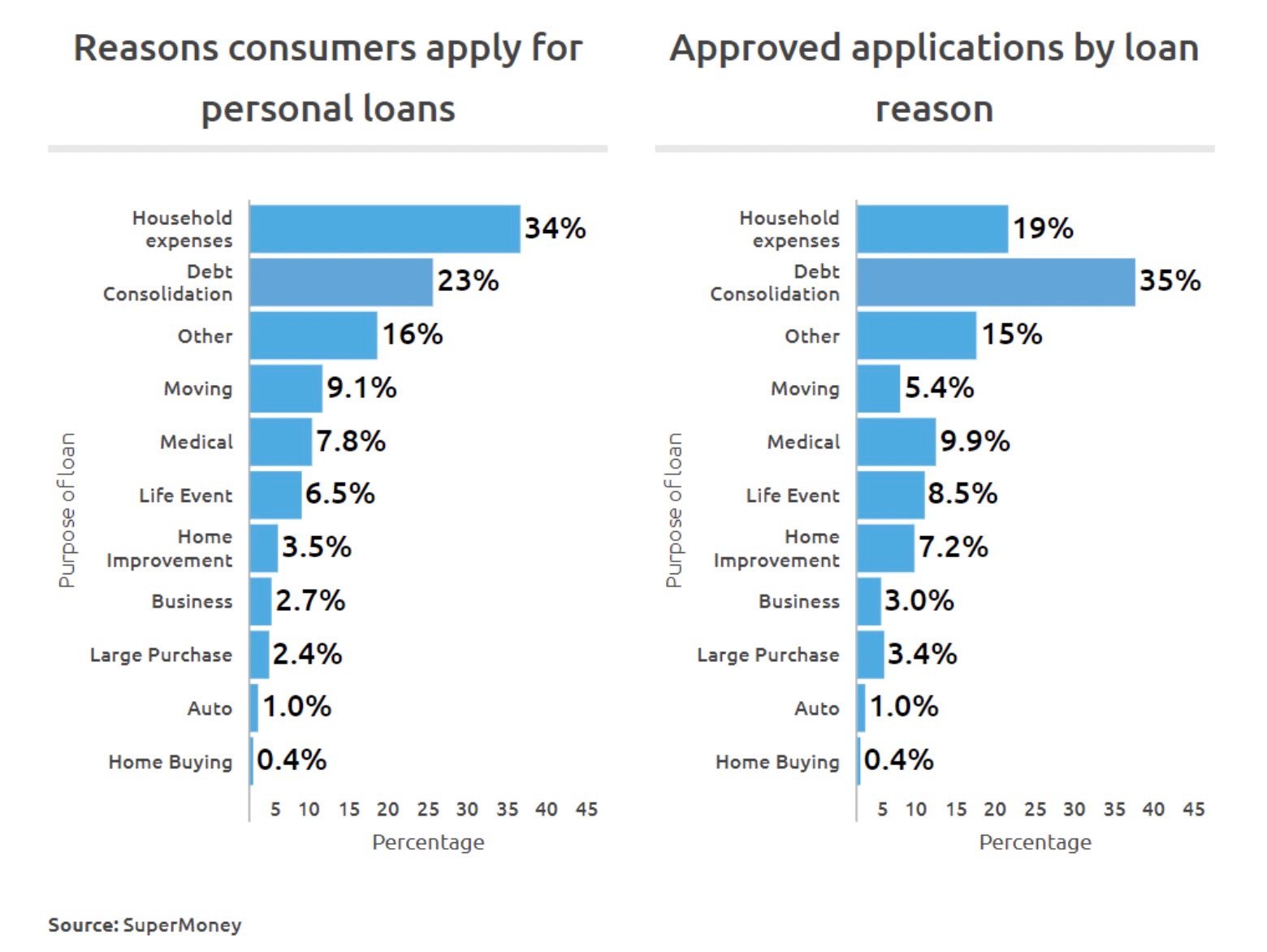 Imagine the World without Loans
Can you imagine the world without any lending solutions? What would it be? People won't have a chance to receive urgent monetary assistance during hard times. They will only have to rely on their own savings or emergency fund. What if you live paycheck to paycheck and can't set aside enough cash? The world would be different if there were no loans at all.
You would have a hard time trying to cope with sudden expenses or unpredicted costs that may unsettle you. Lending solutions help people to feel more secure even when they experience temporary monetary disruptions. They offer additional funds for the short term or long term so that you can cope with any obstacles and repay the money gradually. 
To sum up, loans offer us a chance to remain financially afloat and undergo tough situations and various obstacles as they serve as a life vest. In other words, you shouldn't take this money for granted but it may help you solve temporary financial issues and keep your head above the water. 
Be responsible when you borrow money as you will need to return the debt to the lender. Use it as a temporary aid and try your best to establish solid savings account to protect you from the rainy days.
---
You may be interested in: Applying for Car Loan Made Easy With These Tips