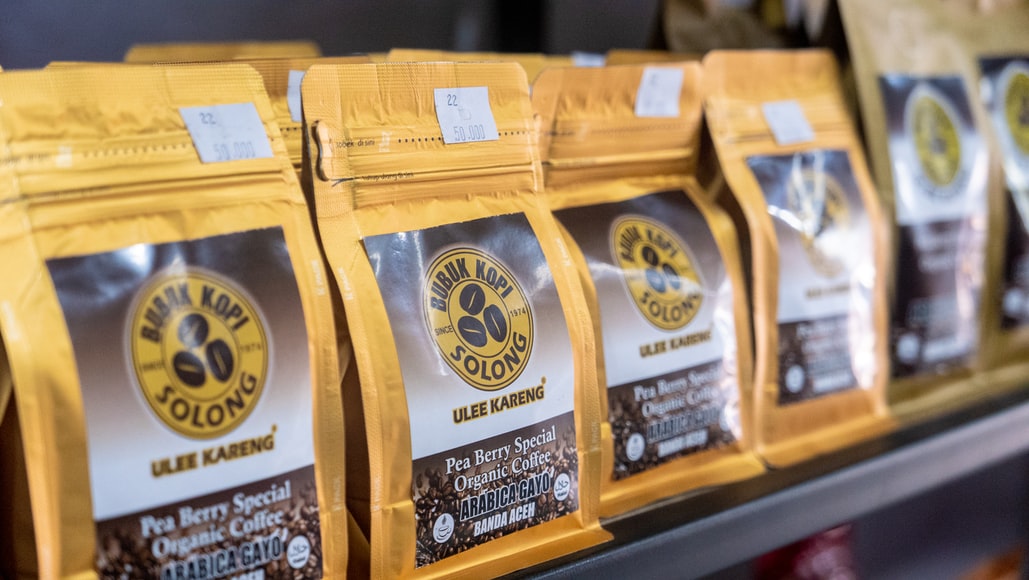 One aspect of an eCommerce business that is often overlooked is packing and labeling. It often takes a backseat as the majority of business owners tend to prioritize sales and promotion. 
Packaging and labeling have a direct influence on sales and profitability since they provide detailed information about the product's price, quality, amount, usage, and characteristics. 
The right packaging helps to increase the recall value of customers so that they end up buying repeatedly from your brand.  Notably, packaging and labeling are critical components of the company's entire marketing strategy and it helps to build your brand's identity.
How Is Brand Identity Linked to Packaging and Labeling?
A brand identity is the visual representation of your brand's values, and it communicates the personality of your brand as well. People who think that branding has only to do with a company's logo have the wrong notion. 
According to a recent survey, it was found that up to 94% of US customers are influenced by their confidence in a brand when it comes to purchasing goods. 
Furthermore, 35% of Brazilian customers exclusively buy hair care products from brands they have already used, while 53% of Chinese consumers are loyal to brands they trust. Therefore building a brand image is extensively important, and the right packaging and labeling of your product can make or break your brand.  It is one of the most potent tools needed to build a brand's identity.
Companies like Paragon Labeling offer premium solutions that can help in creating a positive brand image for businesses while ensuring enhanced visibility in the market. 
An effective packaging design is vital to understanding consumers and making them feel confident that they have made the right decision by choosing your brand.
A good packaging design should not only be appealing to your customers' eyes. It should appeal to your customers' culture, emotions, and tastes as well. The packaging design makes a significant difference between a product that stays on the shelf and one that sells quickly. Without further ado, here are a few foolproof techniques and strategies to guarantee that your packaging design is appealing enough.
Use Appealing Colors
Color is an essential component of product packaging as it serves as a visual reflection of your brand's identity. Also, human eyes are extremely color-sensitive. The packaging should elicit emotions while also representing culture. It has a direct influence on the purchasing behavior of the buyers. According to recent research, a majority of consumers make purchasing decisions based on color.
We have talked about the significance of a few common colors and the role they play in packaging and labeling. 
Black:

According to package design psychology, black symbolizes elegance in anything. When this hue is used with popular metals such as silver or gold over matte black, it creates a sense of richness and elegance.

White:

White is a color that is commonly used on packaging to communicate that the product is basic, safe, and classic. For example, Apple has long emphasized the simplicity of their products, and all iPhone and iPad packaging is white. White is frequently accentuated with other colors to enhance or vary the perspective.

Blue:

When it comes to packaging, blue is one of the safest colors to use, regardless of the potential customer's age or gender. By using the proper shade of blue, you will be able to target a certain market. Darker colors of blue tend to appeal to older audiences, while lighter or more bright hues tend to attract younger clients.

Red:

Red may represent a variety of things. It all depends on the shade of red you're working with. Darker colors are connected with things that are luxurious and professional, whereas lighter colors are associated with products that are bright and dynamic but have a lower market value. 
Explore Different Packaging Materials
When deciding on a material for your packaging, think about your product and the journey it will go on before it reaches your client.
The majority of box packing will be paper, at least in some form, although each type has various advantages and fits some items better than others.
We've included some of the most popular materials used for packaging.
Paperboard:

Paperboard, also known as folding cartons, is an excellent choice if you need a low-cost material for your custom-made boxes.

Corrugated Cardboard:

It is an extremely strong material. It is the recommended packaging solution for items that require additional protection because of its resilience.

Rigid Boxes:

They are exceptionally thick paper-based boxes made of chipboard that has been covered in decorative paper. They are one of the more expensive packaging alternatives. They add an air of luxury to your goods due to their high-quality construction.

Mailers:

They are often produced using lightweight packing materials used in making envelopes. They are an excellent packaging solution for e-commerce businesses and are well-known for their moisture resistance as well as their resistance to dust and manipulation.
Provide Details
The product packaging and labeling should provide the essential details that your consumer has the right to know. Make sure to include the name and logo of your brand. Also, if your products are vegan or cruelty-free, make sure to include that detail in your packaging. The expiration date of and till when it can be used must be included, especially if you are dealing with cosmetic products. Also, ensure not to include any false information as it might cost you gravely. 
Stand Apart From the Rivals
When one knows their rivals, packaging will serve as a great benefit. In most cases, the competitors have low-quality products, but their packaging and labeling assist them in selling more. 
Often to draw the consumer's attention, an attractive label or packaging does a great job, and then the excellent quality of the product works later. So one can draw inspiration from their competitors and try to improve their packaging style.
Conclusion
Brand identity portrays the company's philosophical concept through a visual image. The right packaging and labeling can make or break your brand identity. 
Now that you have understood the importance of quality packaging and labeling, keep them in mind while designing your packaging. Quality Packaging and Labeling can do wonders for your brand, and it can help you build a brand that people buy from repeatedly. 
---
You may be interested in: 8 Essential Tools to Run Your Online Store Easily