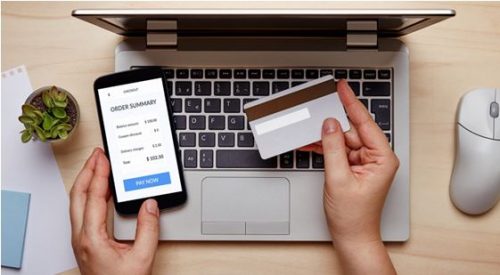 As a new company, you need to figure out how to best cater to your customers. By providing your clients with the best customer experience possible, you are enhancing the chances that you can grow your dedicated consumer base and you can increase the likelihood of repeat customers. If you do not focus some of your marketing efforts toward customer satisfaction, you will quickly see your startup business be driven into the ground.
One of the ways in which you can boost customer satisfaction is by making the customer experience in your store as seamless as possible. Provide excellent customer service by answering questions promptly and carefully. Furthermore, make the store experience, whether online or in-person, easy and quick for them to use.
One of the best ways to retain customers and drive sales is by making your store seem engaging, friendly, and welcoming. Make sure your employees know how to treat customers and what they can do to make your store run smoother. We have one of the best ways in which startups can boost sales, drive engagement, and enhance your profit!
Use mobile payment apps for businesses to help boost sales and retain customers!
There are many ways in which your business can benefit from using mobile payment apps for business. Customers need to find a company that makes it easy for them to get what they need to be done – for example, if they must buy a coffee on their way to work, make it easy for them to stand in line, choose what they want, order, and pay all within a few minutes. If the process is too complicated and arduous, they might take their business elsewhere.
Since mobile payment programs for companies are now fairly cheap and easy to use when compared to past models, your employees will not have to know complicated technology or have any type of online prowess to figure out how mobile payments apps for businesses work. Therefore, new startups are quick to use mobile payment apps for business.
Without needing to have cash in your pocket or bringing your change purse with you wherever you go, the mobile payment apps for business now make it much easier for customers to simply use their phones. After all, almost everyone goes to work, school, or runs errands with their phone, ensuring you will always have a payment method on you at all times.
There are many ways mobile payment apps for business can boost your company – let's see the top 5!
Increase incentives for customers
The first way in which mobile payment apps for businesses will drive sales and customer engagement is by integrating the use of incentive programs for your company. Do you offer a free coffee after purchasing 10 at the store? This way, you can use the online payment method to make it easy for customers to make use of rewards and loyalty programs. Instead of having to carry around the annoying punch cards – that most customers put in a pocket and lose – you can just use the loyalty program on your phone or app to make it easy to scan or swipe.
Offer credit card payments
The second benefit of using mobile payment apps for businesses is to offer credit card payments for certain customers. Previously, many small companies could not accept card payments, reducing their daily sales and effectiveness when it comes to getting new clients. If you can't pay with a card, you might not have cash on you at the moment, meaning you will be unable to buy the product or service being offered. If this happens, the business immediately loses money.
Instead of being a cash-only business, use mobile payment apps for business to help you boost your customers base and increase your daily sales.
Track customer trends
The third way that mobile payment apps for businesses help boost sales and your customer base is by tracking customer trends and business inventory. Small businesses can use mobile payments to track what is most common for customers to buy at their stores, such as the customers' favorite coffee or their favorite lotion. By realizing what is selling and what is not, you can track your productivity, growth, and learn more about your customer base.
Learning more about your customers, finding out what makes them tick, and seeing what they respond to can all help you with your marketing efforts to increase rewards for your business.
Increase speed of paying for items
Have you ever waited in line for over 10 minutes to simply pay for a coffee and a pastry? If this is the case, you are probably annoyed that your coffee was cold, and you were late for work. Maybe you were stuck behind someone who was searching for their credit card, couldn't remember their PIN number, or someone fumbling around for change.
By using mobile payment apps for business, companies can increase the speed of checking out and make sure that every customer is satisfied with the speed of the process. Time savings can directly increase the profit margin per day by allowing more customers to buy your services, accommodate more customers in the same time frame, and increase employee efficiency.
Save money on fees
The final way in which mobile payment apps for business can help improve a company's standing in the industry is by reducing money spent on credit card fees. Some mobile companies charge much less per transaction than credit card companies, helping the business directly save money and avoid costly fees that add up over time.
One of the reasons small businesses should use mobile payments is to enjoy the lower fees per transaction cost to help boost the daily profit for your company.
Conclusion
As you can see, using mobile payment apps for business can directly correlate to an increased number of sales per day, increase the level of customer satisfaction, higher levels of employee efficiency, and greater marketing efforts from the business. By learning more about your target market, you can find out what is being sold and what is not. This directly correlates to helping you with marketing efforts so you can boost your profit margin and increase daily sales.
---
Interesting Related Article: "Google in talks to buy the mobile-payments firm Softcard"