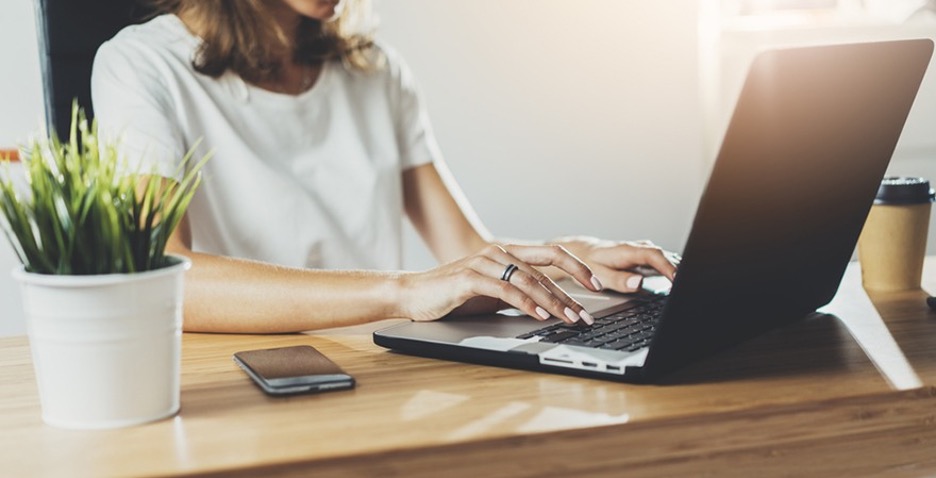 Huge volumes of stock make inventory management a challenge in wholesale business. Any imbalance in the inventory is followed by a heavy toll. You will either end up losing customers due to understocking or complicating warehouse processes because of overstocking. Therefore, using an inventory management system for stock management is critical for a wholesale business.
In this blog, we will explore why inventory management system is a must-have for wholesale business and discuss its importance in wholesale inventory management. So, let's get started.
Eliminates Uncertainty
Stock uncertainty is a spin-off for wholesale businesses that are still stuck with the old school methods of inventory management. Without the right inventory data, you will end up overstocking or understocking.
Inventory management system provides real-time inventory data. It tracks the inventory and records all the changes in the central system. This robust business automation tool eliminates the uncertainty factor from the lives of wholesalers. It offers reliable data that helps wholesalers make data-driven decisions.
Avoids Stockouts
The blues of losing a customer to low stock cannot be explained in words. Stock-outs affect customer loyalty and trust as well.
Inventory management systems ensure that you always have sufficient inventory on hand. All you have to do is set a reorder level for specific product types in the system. Whenever a particular product stock reaches the reorder level, the inventory system will notify you or even place an order with the supplier. This feature helps you avoid stockouts and stay on top of your reorder level.
Monitors Sales Fluctuations
Imagine a situation where you have stocked your best-selling item in huge quantities and the product goes out of trend. You will end up losing a good sum of money.
Inventory management system plays its role in avoiding any such undesirable situation. It is capable enough to monitor market trends and customer demands. The tool tracks sales fluctuations and provides insightful sales analysis. The software keeps you updated with the demand variations. In this way, you can avoid any losses and dead stock.
Enables Efficient Order Processing
A number of factors contribute to order fulfillment. Order assignment, shipment, transportation, and delivery costs are a few to mention. Manual order handling takes up a lot of time and effort, which will lower the customer experience eventually.
Inventory management systems simplify order processing. It assigns the order to the closest warehouse thus minimizing the transportation costs. The software automates order handling and tracks the order in real-time. Thus, enabling efficient order processing.
Maintains Effective Omni-Channel Presence
The wholesale shopping trends are changing drastically with the widespread use of the internet. The customers want to place their orders with just a few clicks. Moreover, they want easy access to their vendor. For this purpose, many brands are ensuring their presence on multiple channels. This approach brings convenience to customers. But handling orders from multiple channels effectively is a challenge for wholesalers.
Robust inventory management systems help maintain your omnichannel presence effectively. It enables you to track sales and stock across multiple channels in one place.
Improves Control Over Inventory
The product demand, goods count in the inventory, market demands, and customer behavior are changing constantly. It is essential to have tight control over the inventory to cater to the variations.
Inventory management systems come into play here. It provides complete visibility of stock levels and product lifespan. The software also monitors resource allocation, equipment, and product quality. It provides complete control over the inventory.
Strengthens Communication
Communication is the key to maintaining relationships with customers and vendors. A business only works properly when there are strong ties between the staff members. Inventory system allows you to import, export, and synchronize your contacts in the system. You can communicate with customers as well as vendors within the inventory. This efficient way of connecting with customers and vendors strengthens the overall communication.
Due to high volume stocks, some wholesale businesses also have warehouses at different locations. Communicating the inventory data among different warehouses is quite a difficult task. Inventory management systems not only track the inventory in multiple warehouses but also centralize the warehouse data. This feature makes it easy for everyone in the team to access and communicate the data. It also strengthens communication and speeds up inventory processes.
Minimizes Business Losses
As you have invested in the stock so any product that doesn't sell is considered as a loss to the business. Inventory management system enables you to minimize any such loss by helping you make data-driven purchase decisions. The software provides accurate product forecasting. It helps you identify the right product quantities to order. The inventory system helps avoid stocking any product that may end up in the inventory for a long period of time.
Some Final Words
Inventory management system has changed the dynamics of wholesale inventory management. The benefits of using an inventory system are innumerable. So be smart and take the plunge. Get an inventory management system and grow your wholesale business
---
Interesting Related Article: "Modular Storage Systems vs. Static Shelving: Which is Better For Industrial Application"