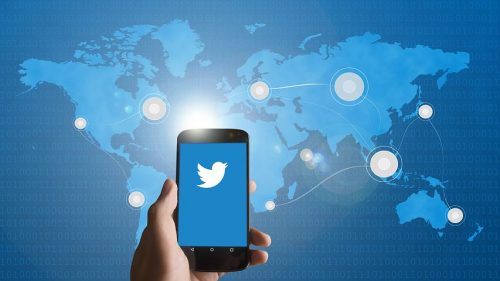 Twitter began in 2006 as a humble online message board. Today the platform boasts over 300 million users that post 500 million tweets per day.
Although Twitter offers a great opportunity for growth, most businesses are yet to tap into its potential. They are also wary of the 140-character limit that might hinder their marketing tactics.
Twitter can still be a valuable investment though. According to reports, 81% of users confirm that Twitter influences their purchases more than televisions.
There are only 65% of businesses that use Twitter to advertise themselves. This leaves you with plenty of time to enter the Twitter marketplace before other brands catch on and get competitive.
Contrary to beliefs, Twitter is just as good as other social media platforms to showcase your brand. All you need is a basic understanding of Twitter and the right marketing strategies.
If you need that extra boost, you can always buy Twitter followers too.
Twitter is great for gathering real-time branding data. You can track what the masses are saying about your brand or niche to get insights. If you have personal hashtags, you can also find out who's been mentioning you.
If you need more reasoning, here are the ways you can benefit by using Twitter for business: 
1.   Daily multiple posts are acceptable
Twitter is the only platform where marketers are advised to post almost 15 times a day. Unlike Instagram and Facebook, tweets are fairly short-term. So you can post regular updates to stay relevant to your audience.
You can use this lever to produce a mix of entertaining and informative tweets. Twitter also lets you post pictures, videos, polls etc. This allows you to have stimulating interactions with your audience.
2.   Gain valuable insight
Almost 6000 tweets are sent every second. Businesses can tap into these conversations to gain important insights into their followers.
The Explore page contains an updated list of topics trending in your region or niche. So you can use this feature to view the hashtags and interactions that are important to your potential clients.
Twitter's Audience tab also gives you an inside on your followers based on their demographics, lifestyle, consumer behaviour and, mobile footprint.
3.   Builds brand personality
You can set the tone for your brand and determine how you want to be perceived.
Twitter lets you have close conversations with your audience. Ideally, these users will share your content with their followers if they think it's valuable. So you need to pick up a vibe that aligns with your brand voice.
Responding to replies and mentions helps your brand appear on non-followers' feeds. This helps you increase your visibility and brand awareness.
4.   Drives traffic to your website
Twitter allows businesses to develop and highlight their brand voice. So users often check out a brand's Twitter profile to see what they have to offer.
Half of the users tend to visit the linked websites when they view a Twitter profile. So you can direct the traffic to your website and drive sales. All you need to do is to keep your social media and landing pages consistent and uniform.
5.   High engagement
With Twitter's massive audience, you have better chances of growing your brand image here. Besides organic followers, you can also buy Twitter followers to speed up your growth. All you have to do is find the best sites to buy Twitter followers.
6.   Anyone can go viral
A great thing about Twitter is that almost anyone can go viral.
These tweets can be from any account regardless of how many followers they have. This leaves the playing field for all businesses and brands.
You just have to make sure that all the Tweets you send out are humorous, relatable and trending. Leave the ready for Twitter to work its magic.
7.   Influencer marketing can boost your brand
Social media platforms like Instagram are overhyped with influencers promoting brands.
But on Twitter, almost half of the users rely on recommendations from influencers. In addition, 49% of users have bought products or services solely because of an influencer's Tweet.
Conclusion
Twitter is yet to become popular as a marketing tool amongst brands and businesses. It offers many benefits that cannot be found on other social media platforms.
You can take advantage of this unused potential and build up your brand presence on Twitter. The only things you need are an understanding of the app's levers and a solid digital marketing strategy. You don't have to worry about engagement as interactions come easy on Twitter. You can also buy Twitter followers for extra security.
If you're thinking of using Twitter for business, this is your sign to get started. The platform offers many features that are beneficial for your brand and can take you to the next level of marketing.
---
Interesting Related Article: "Using Twitter for Business"