How Slot Games Get their Popularity
Slot games get their popularity mainly from the accessible quality of their games. They also gain popularity from the sheer number of slots that are available at online and land-based casinos. When players start to enjoy slots and play slot machines online, they discover a whole new world of gaming experiences and end up wanting more.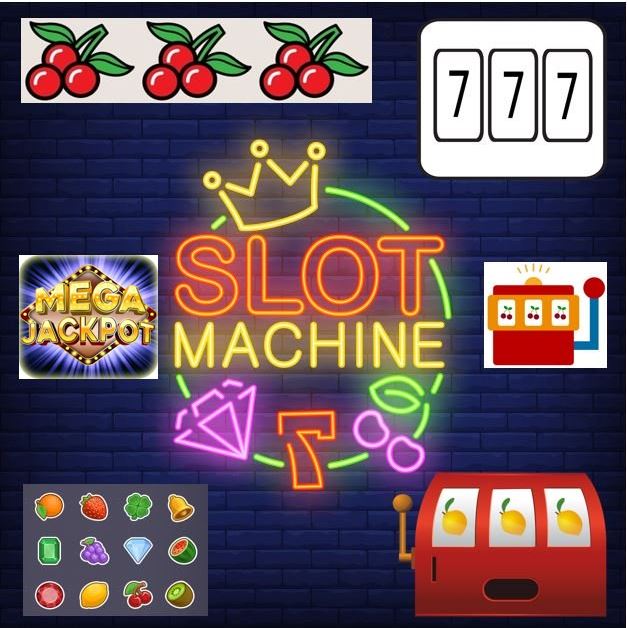 Slot series are a bit like TV shows or soap operas in the sense that they keep players waiting for the next game. This is part of the "hook" that gets players into slots.
When a software provider creates a new slot line, they generally release one or two of the slots under the new theme. Then they release several more within a year. This slot "series" then becomes a slot classic for subgroups of online players, and the gambling industry gains a new following.
These niches don't always increase growth by large amounts. The addition of small followings slowly and steadily increases the number of slot players online and in physical casinos. With new followers, online and land-based casinos are able to expand their game base and thus attract new groups of people.
There is also a relationship between online slots and land-based casinos that offer slot machines. A player may discover a new slot machine they like at a land-based casino, and then search for that slot online in order to play it at a later date.
The Advantage of Online Casinos
Accessibility
The advantage that online casinos have is that players can play from home or on the road. Anywhere they feel like having a spin or two, players simply pull out a mobile device and play slot machines online.
This highly accessible nature leads to many hours of gameplay and allows online casinos to increase their capacity and the number of games they offer to customers. This, in turn, generates more customers who play for longer periods of time and spend more than previous customers.
Variety
Once a player knows that they enjoy playing slots, they start to branch out and try different slot types. Players that enjoy lower levels of risk tend to stick with slots that have high RTP values and low volatility. Progressive slots are not the kind of slot these players would go after, for example.
High-risk slot players would search for progressive slots that offer large jackpots but low return for the majority of gameplay. Progressive jackpots are most popular at land-based casinos because they offer larger jackpots. Land-based progressive slots are usually grouped into one of three categories: standalone progressive jackpots, local area network progressive jackpots, and wide-area network progressive jackpots.
Standalone jackpots are the simplest form of progressive jackpot and just include one machine in a land-based casino. Local area network progressives link several machines at a single casino together, and wide-area network progressives link several machines from various casinos. These are the progressive slots like Megabucks and Mega Moolah that bring in the largest profit for land-based casinos.
Top Slot Software Providers
Playtech, Play'nGO, and Novomatic are three of the top slot providers in the gambling industry. They provide new slots to a large number of online casinos and have been in the business of slot-making for decades. Top slot software providers make sure that the software is easily accessible on mobile devices, desktops, and laptops. Players can access the games without downloading any software, straight from their mobile web browser.
Top Slot Games
There are a ton of slot games available online, so players have to narrow it down. There are also plenty of casino guides online that can complicate the decision-making process, especially for new players that don't yet know their preferences.
Some of the top online slot games by software giants in the industry include Gonzo's Quest, Wheel of Fortune, Thunderstruck II, Megabucks, and many others. Top slot games online include bonus features and mini-games that rival the best real slot machines. For players that love a twist, these slots are one of the best ways to diversify one's gameplay.
Many slot games that were originally developed for land-based casinos are now available online to play for free. The only cost to play at an online casino is the funds that you desire to use for play.
Trying out slots for free is one of the fastest and most accessible ways to discover one's preferences. You can also use online casino guides to find out which casinos offer the types of games you want.
Slot Types
Although top slot games are available at most online casinos, not all online casinos offer every kind of slot game. There are classic slots, video slots, wild slots, 3D slots, and other variations that players can try out. Wild slots have a variety of wild and scatter symbols, whereas classic slots don't usually include wild symbols.
Video slots usually include some wild symbols and even scatters. Scatter symbols can increase the number of wins that a player accumulates. Classic slots give players a more traditional casino experience and help simplify otherwise complicated games. The video slot is one of the more complicated versions of the slot and can confuse novice players.
Not to worry, because plenty of traditional and classic slots are available online. There are slots like Admiral Nelson, Breakaway, and Charlie Chance in Hell to Pay. They make for traditional slot experiences. Charlie Chance in Hell to Pay even features a black and white color scheme, which takes players back to retro-style casino days.
However, most slots provide a guide that explains all the rules and paylines included for the slot. 3D slots are much like video slots but with enhanced graphics. For players that prefer a more life-like experience when playing slots, this is the way to go. 3D slots offer high-end graphics and great gameplay for an overall slot experience.
Conclusion
Online and land-based casinos provide a wide variety of slots to customers. Players looking to play a couple of casino slots without breaking the bank should try out traditional and classic slots. If you want to gamble for larger amounts of money with higher risk, play progressive slots.
---
Interesting related article: "What are Games of Chance?"