If you own a Canadian business or you intend to start one, you'll need funding. There are many ways to get it, including approaching a venture capitalist group or contacting angel investors. You might feel better about going with an asset-based lender, or maybe your friends or family can help you.
Whatever you decide, though, if you knew there was a way for you to get what's essentially some free money, you'd presumably be eager to investigate it. That brings us to Canada's SR&ED program.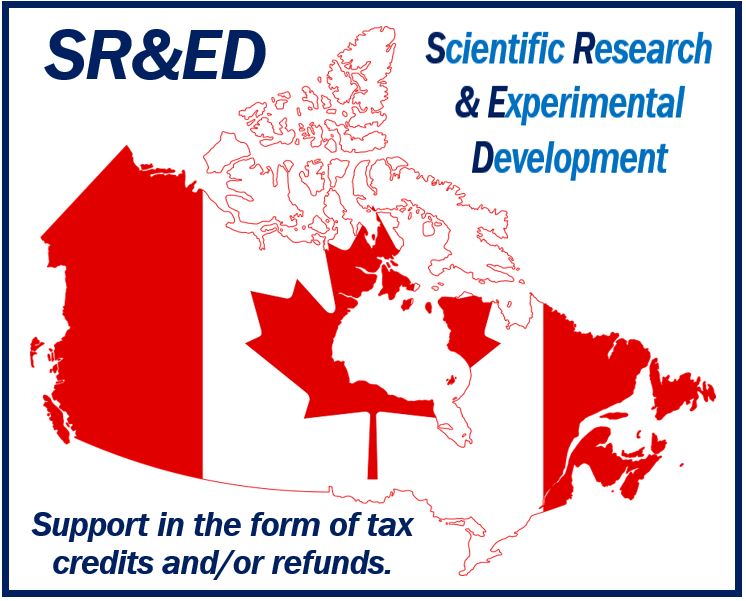 Let's take a few moments to discuss that program and whether partnering with it is the right move for your company.
Will Your Company Do Any Research and Development?
Not all companies will be SR&ED program-eligible. SR&ED stands for Scientific Research and Experimental Development. In other words, there are several company structures that would not be suitable for you partnering with this program.
You might want to approach the administrators if:
You're a welding firm
You're a tool and die-making company
You might not immediately think this sort of business would be SR&ED-related, but consider for a moment. Your company might have a pocket of SR&ED activity going on at any time. It's all about whether any of your staff are solving technical problems without a readily apparent or industry-recognized solution.
You should also know before we proceed any further that there are companies that offer SR&ED Capital-as-a-Service platforms. These are ways you can streamline and accelerate your SR&ED program dealings. They can help you with the application process, accelerate the funding timeline, and get you predictable quarterly cash infusions.
How Much Money Might Your Company Get?
The next logical query is how much money you can get to help your company's SR&ED areas. The credit you receive:
Will be a percentage of your SR&ED activity budget
Will only apply for Canadian-conducted research
Essentially, the program admins want to make sure you're conducting your actual SR&ED activities on Canadian soil. If your company spends a token amount in this area, you will probably not be program-eligible.
Wages are the most significant contributor to your potential SR&ED credit amount. If you're an entrepreneur, you might choose to sacrifice your salary for months or years so your company can get off the ground. This means you can't access the program as easily. Also, you will be less credit-eligible if you do your SR&ED offshore.
If you have a Canadian-controlled private corporation that does extensive SR&ED, you're probably a strong candidate. Up to the first $2 million, you can get up to a 35% SR&ED tax credit. If you have eligible expenses beyond that, you can still collect up to 20%.
What Are Some Costs You Can Include?
One of the CaaS companies we mentioned earlier can help you if you're not sure which of your expenses might be program-eligible. You certainly want to look at your operation carefully to figure out which expenditures you can claim.
Wages of SR&ED personnel would be right at the top of the list. You might also claim certain support staff wages.
Maybe you have some SR&ED project-involved consultants. You can claim their salaries as well. You can claim various SR&ED overhead costs. Basically, you have an excellent reimbursement chance for any capital or equipment that goes toward technological advancement pursuit.
What Else About the Program Do You Need to Know?
It's generous on the Canadian government's part to offer this program, and it's smart since the government is incentivizing legitimate in-country scientific development. The innovations that can come from various companies that receive program funds might change different niches and help them evolve.
However, the Canadian government wants to be very careful to avoid any fraudulent activities. Because of this, there are many complicated forms and authorizations with which you'll have to deal.
That's why getting a CaaS company to handle the application process and all of the accompanying paperwork makes a lot of sense. If you decide not to engage one of these companies to help you, you'll have to navigate the whole process yourself, and one mistake means you could lose out on the funding you need.
If you can successfully get yourself that funding, that frees up money you can use elsewhere. Assuming you're a for-profit company, you can use that cash for marketing, or you might want to expand at some point with more locations and a larger staff. Landing SR&ED program approval will be your first step.
---
Interesting related article: "What is Business Finance?"