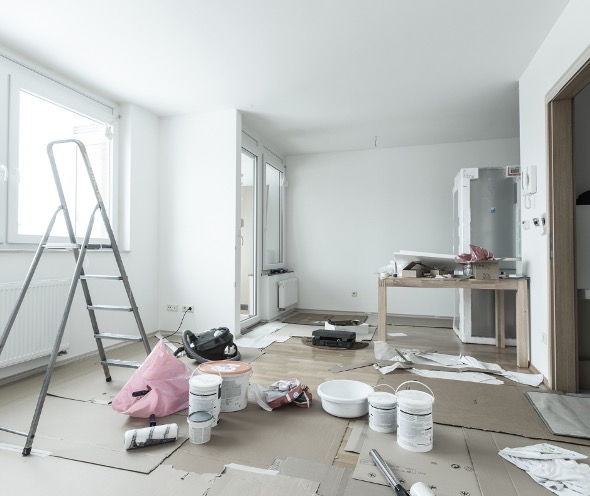 Starting a home renovation business could be the big breakthrough that you have been looking for. Even more so, if you are planning to start this business as a couple. Out of many other businesses that you can start, a home renovation business is actually great to be run with a partner. But why is that? Let's talk about it.
Home renovation is a business just like any other business
Let's start with the fact that home renovation is still a business, much like any other business. Meaning that it is not something you should underestimate, one mistake could ruin the reputation of your business. Therefore, by working and building the business with a partner by your side, you can share the load and handle things better.
Many people who are running their businesses alone are wishing they had a partner that can help them. Furthermore, by having your significant other as your business partner, you can expect to have great communication and many brainstorming sessions together.
Communication is key
Again, I can't underplay how crucial communication is in the home renovation business. Communicating with your business partner in the home renovation business can be the difference between success and failure. Nowadays, you also have to deal with various apps and systems, which in theory should make your work easier. But the reality is, these different apps and systems could make communication worse.
Making sure everything is aligned and everyone is on the same wavelength is essential to your business. Don't forget that you will have to communicate with the clients as well on top of that. So you can imagine the confusion if you and your business partner aren't working together.
Planning stage
The planning stage of every business is not only tricky, but also can be overwhelming. Doing this alone or with someone else that you don't trust could make the process unnecessarily more difficult. Obviously, by working together with your soulmate, the planning stage is nothing but a walk in the park. You two can figure out when to talk and what to talk about. No need to rush things as you two will always be seeing each other. If you want to know more about creating a business and many other things, check out ToolBoo.
Many couples know a lot about home renovation
I think it's a common thing for couples to learn a lot about home renovation. From the first, they bought a home to planning about what to do with the home for decades ahead. It is not surprising that many couples in the world are familiar with home renovation and the things they need to make sure everything is going smoothly. Not to mention that many couples also know how to budget properly.
Using the knowledge that you already have, is a great way to start a business. After you and your partner have enough knowledge about home renovation by renovating your own home, you will be ready to use it for your future clients. This way, you will also feel less pressured and more relaxed while working.
Easy network
By working with your partner, now your business has two people with their own network. Networking is tough, so you need every little help you can to promote your business and know the right people. You probably have your own network with certain kinds of people. And your partner has theirs, too. Combine everything you have, and you will get a good starting point for your home renovation business. 
You can always start by talking to friends and relatives, especially people who are familiar with the real estate and home renovation industries. Get to know somebody who knows somebody. Ask for their opinion on things. You can always be blunt with your intentions as long as you can provide something in return.
Conclusion
Starting a home renovation business as a couple makes sense if you treat your soulmate as a business partner. A business partner that you can trust and talk to all the time. Remember that starting this business as a couple is a huge advantage, so you should utilize your advantage to the fullest.
---
You may be interested in: Easy to Follow DIY Home Renovation Ideas