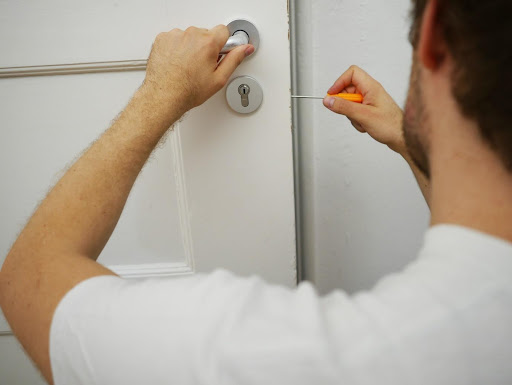 The world has seen significant transformation during the past few years. As new technology becomes available, the locksmith industry is evolving alongside society's rest. They exist in the liminal space between developing novel locksmith and vulnerability management and their eventual widespread adoption. Locksmiths put them through their paces by testing, analyzing, and improving them. That's not even half of what they do! There's another that's a bit more realistic. Let's examine these questions to learn more about locksmiths and their work.
What Does a Locksmith Do?
 Clients can rely on locksmiths for a wide range of services, including aid with a wide variety of lock and key-related issues, as well as safe and electronic alarm installation and maintenance. What follows is further information about being a locksmith, including the education, training, and abilities you'll need.
Should You Use a Locksmith?
 As a locksmith business with over 30 years of experience, we can talk about this stuff all day long. Let's pretend we live in a world where, for some inexplicable reason, all the locksmiths suddenly vanish. One morning, your lovely vehicle key fob stops functioning. You have no way of getting into your vehicle, and even if you did, you wouldn't be able to turn the key. It follows that you are effectively trapped. Alternatively, say you've misplaced your house keys and are locked out. How can you help? You'll probably get locked out, at least temporarily, if you don't get professional help. Let's pretend for a while that there were never any locksmiths in history. That's a tall order, if not an impossible one. Locks represent the concepts of security and personal privacy. A world like that would be very different from our current one.
In a world with locks and keys, it stands to reason that there would also be experts in these areas. As long as we continue to rely on these devices, locksmiths will be necessary.
IBISWorld reports that the Locksmiths market has brought in $2.8 billion over the past five years, a yearly growth rate of 3.5%. In that case, why is there a growing need for locksmith services? The most important ones are listed here.
Lock Rekeying Is Necessary
 A company or homeowner may desire to rekey their locks for various reasons. Usually, this is done as an extra safety measure after discovering that the integrity of the previous locks has been compromised. As a business owner, you should know that some disreputable workers or former workers may have duplicate keys to your company. When a tenant vacates a rental unit, it's common practice for the building's manager to rekey the locks.
The Increasing Requirement for Extra Safe Locks
 Banks, government buildings, and commercial establishments need extra-strong locks to prevent unauthorized entry. Because of this, the demand for commercial locksmiths trained to work with and install such locks is rising. 
When a Locksmith Is Needed Under Other Circumstances
 It's not just lockouts and break-ins that necessitate the services of a locksmith; misplacing your keys or having a malfunctioning lock might also necessitate a call to the locksmith. Finding someone who can fix these issues rapidly and effectively can save the customer time and money. As more and more individuals learn about the benefits of using a commercial locksmith, demand is rising across all of these areas.
There Will Be a Rise In the Number of Commercial Structures Being Constructed
 Office complexes, shopping centers, and other forms of commercial real estate have all increased in quantity as the commercial sector has expanded over the years. Consequently, there is a greater need for business locksmiths who are experts in commercial security and capable of handling extensive projects.
More and more people will need the services of a locksmith as time goes on. More work will come to locksmiths who can quickly and effectively resolve lockouts, rekey locks, and install commercial security devices.
Conclusion
Over the previous five years, the locksmithing industry has generated $2.8 billion in revenue, expanding at an annualized rate of 3.5%. Locks are a metaphor for safety and seclusion. As long as we need these gadgets, we'll need locksmiths. As a result, there is a growing need for professional locksmiths who have experience with and can install these locks in commercial buildings. More and more stores and offices will be built. Commercial lockouts, rekeying of locks, and new lock installation are some of the services that locksmiths do.
---
You may be interested in: How to Save On Locksmith Services