Hair loss can affect anyone, no matter how young and healthy. Inherited baldness in men is known to show its first signs as early as in a person's twenties. Contrary to popular belief, ladies are not spared either. Many women lose hair due to the harsh chemicals in shampoos and hair dye.
While some types of hair loss can be prevented, many can not. Luckily, people who start experiencing irreversible hair loss no longer have to fret. There's a pretty good solution for this that involves zero health risk and doesn't even have to break your bank – hair transplantation in Turkey.
Here's why millions of people fly to Istanbul to meet Turkish hair transplant surgeons.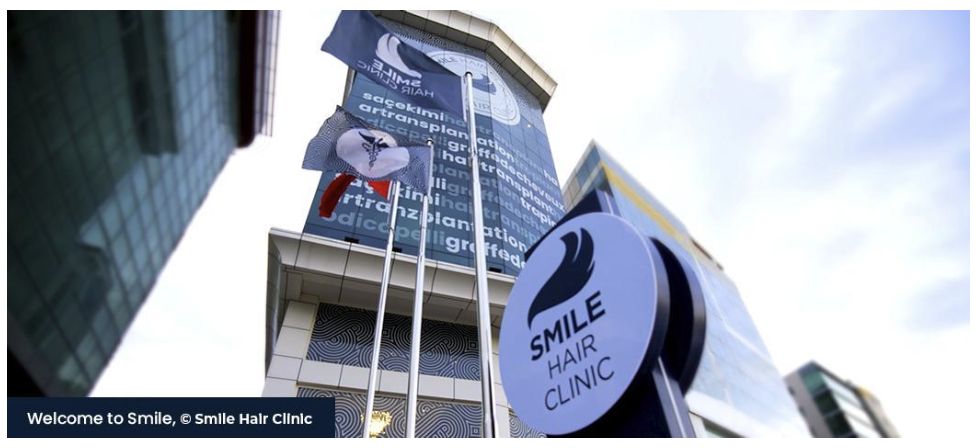 Expertise, Experience, and Excellence
To find out why Turkey attracts so many balding men and women from around the globe, we've conducted our own research. The idea behind this article was to visit the best DHI hair transplant clinic in Turkey, talk to the doctors, and determine what makes them so popular.
According to online reviews, one of the best and most frequently visited hair transplant clinics in Turkey is Istanbul-based Smile Hair Clinic. Established back in 2018 by two field specialists, Dr. M. Erdogan and Dr. G. Bilgin, the clinic has admitted countless patients and received just as many awards.
All doctors and medical workers at the Smile Hair Clinic are trained to follow the principles of True™ Philosophy, which keeps them committed to true innovation. Most of the surgeons at Smile Hair have years of experience in the field, and both patients and peers recognize their expertise.
Smile Hair Clinic is a good example of Turkish medical excellence. A combination of state-of-the-art medical care and luxury treatment makes this country a popular choice, but it's the prices that seal the deal. Turkey is an affordable hair transplant provider that makes patients feel satisfied and comfortable.
The Cost of Hair Transplant: Turkey vs. US
When it comes to hair transplants, you won't be able to find better prices anywhere in the world. For example, a DHI hair transplant in Istanbul costs four times less than in the US. At Smile Hair Clinic, they charge €3,290 – €4,830 for this popular procedure that costs up to $13,800 in the US.
Even though prices vary from one clinic to another and based on hair transplant methods and the number of grafts, they are always significantly lower than in other developed countries. In many cases, Turkish doctors offer a better quality of service for a lower price than in the US or UK.
There are many reasons for this, as they tell us in the Smile Hair Clinic. First of all, Turkey enjoys economic stability, which is a rare thing these days. Hair implantation is also a competitive medical field where many clinics are fighting for their slice of the market, so increasing their prices would only hurt them.
The Price Includes Stay, Medicine, and More
What's even more surprising is that Turkish prices don't only include hair transplant procedures but also the cost of a full stay in Istanbul and additional benefits. Some clinics, the Smile Hair Clinic included, offer this as a bundle wrapped in an attractive all-inclusive package that you won't get in most places around the world.
For example, the Smile Hair Clinic assigns a personal driver to each patient that arrives in the country via plane. The package includes transportation from the airport to the hotel and a drive to the hospital and back to the airport on the third day. Hotel accommodation is included as well.
Some other things that the package covers are the cost of pre-op consultation and post-op care, which includes remote check-ups via the internet. All lab tests and medicine needed for your hair transplant operation are also free, including a special shampoo for washing the new hair.
DHI Hair Transplant at the Hair Smile Clinic
The Hair Smile Clinic offers a full range of aesthetic and hair transplant services, the most popular of which are FUE, Sapphire, and DHI. The DHI procedure is especially in high demand, thanks to its price, the natural-looking results, and the overall hair transplantation experience.
DHI is a type of hair transplant operation that involves a special implanter pen that surgeons use to extract hair follicles from the donor area and implant them into bald spots. The procedure is performed under local anesthesia. There is less bleeding and zero risk of complications. 
DHI hair transplantation is a preferred method for patients who don't want to shave before the surgery and wait months for their hair to grow again. The wounds heal faster than with other techniques, but there's no evidence that DHI is less or more successful than other procedures.
After receiving a DHI hair transplant, you can expect transplanted hairs to grow for about one month before you can notice any signs of hair growth. If the new hairs stop growing after that, that's normal. Your hair won't be fully grown until nine to twelve months after the surgery.
You Can Schedule Your Hair Transplant Today
One of the best things about receiving your hair transplant in Turkey is full transparency. It's a common practice that patients get a free consultation and price estimate before they commit to surgery. The price varies depending on the hair transplant technique, but there are no hidden costs.
It's a good rule of thumb to do a background check on a clinic before you sign the agreement and travel all the way to Turkey. Do your due diligence and research online reviews and ratings. Hair Smile Clinic has a hair transplant before and after gallery on its website, which is a good indicator.
If you're looking for a DHI hair transplant clinic in Turkey, Hair Smile Clinic is a tested and tried option. You can schedule your online appointment with one of the doctors there as early as today. Whatever you choose, we hope you have a nice trip and return home with a head full of hair. 
---
You may be interested in: Is Every Patient a Candidate for Hair Transplant?