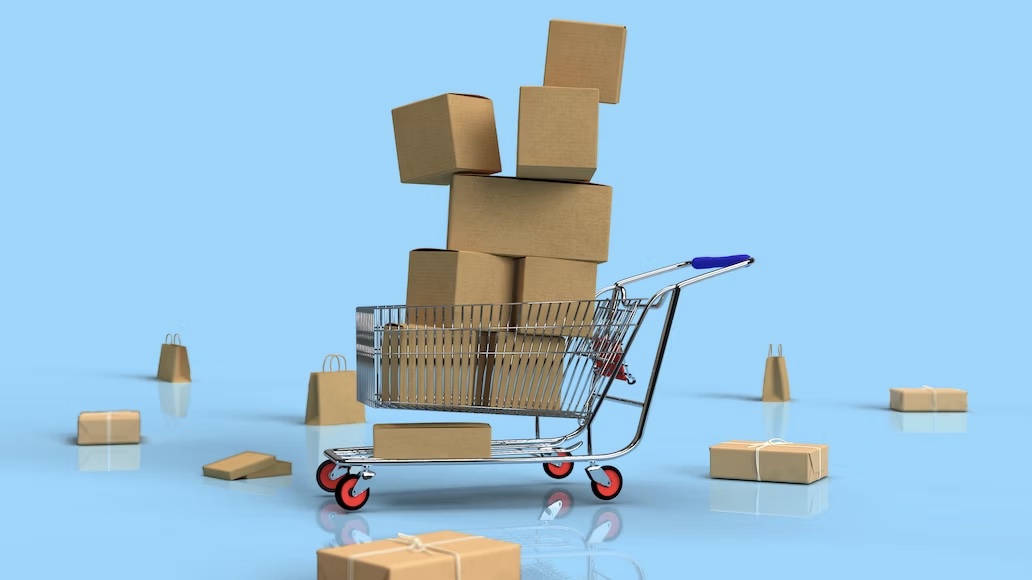 In the past, most ecommerce businesses organized traditional studio photo shoots to create promotional product photos. This era is long gone because leading brands are now opting for 3D product photography. Virtual photography is a crucial process of producing professional images that represent real-world products but are created using 3D models and other digital tools. This form of photography allows customers to interact with the product effectively because they can:
Rotate viewing angles

Zoom in or out

Change color combinations
In addition, buyers will see whatever they're shopping for in various materials and textures. Below are reasons why you should use virtual photography for your ecommerce website:
1. Increase Sales
The main objective of an ecommerce business is to maximize profit. In order to optimize profits, you need to increase organic traffic and sales. Virtual photography is a great marketing tool that can help you attain your core goals. Use this form of media art to create images for your social media accounts, catalogs, visuals, and newsletters.
3D product images attract your potential buyers because they're able to view the final product from different points. The right virtual photography studio will help you provide your customers with a great user experience. Target customers will have the ability to customize products to see if they meet their tastes and preferences.
Virtual photography is a great long-term investment that can help increase sales. Based on statistics, 60% of online shoppers are likely to buy a product that's shown in 3D or augmented reality. The simplicity or complexity of the product design can affect the cost of 3D image production. For instance, the cost of a simple product design can start as low as $150. On the contrary, the rates of a complex product design can start from $500.
2. Save Money
Product images have been playing a remarkable role in providing a good customer experience. In the current era, it takes more than that to offer top-notch services to your target audience. Customers are considering a product that's displayed in 3D. The main reason behind this is that they want to customize the product based on their needs. In addition, 3D images help shoppers see the product from various angles.
Virtual photography provides high-quality images. It incorporates customizable options based on configurations, color, and size. Currently, online personalization features are becoming more popular because they enhance the user experience. Ecommerce businesses are using 3D visuals to attain a competitive advantage.
In the current era, most people are buying products online because it's convenient, cost-effective, and time-saving. Most businesses are creating ecommerce websites to target a large audience. Unlike virtual photography, traditional photography was time-consuming and costly. This is because you need to rent a studio and invest in a professional crew. It can be more challenging if your product is oversized.
In addition, products with multiple colors will require images for each configuration. This can cost you more money than you expected. Therefore, using 3D visuals is more cost-effective because you can incorporate customizable features. The customer will be able to manipulate the product accordingly. Virtual photography is the most effective way to create realistic and stunning images. Also, it helps in creating cost-effective product images.
3. Speed to Market
Every ecommerce business owner knows that consumer behavior can shift dramatically. Therefore, speed to market is essential in seizing opportunities as they unfold. One way to attain a competitive edge is to ensure your product is in the marketplace first. This isn't practical with a physical product in a brick-and-mortar store. In the past, businesses used to invest in prototypes to advertise their new products and increase their market share.
Virtual photography allows you to create 3D visuals of a product that doesn't exist. All you need is a feasible idea of a product that you intend to bring to the market. You can advertise a new product to see if your potential customers are interested. This enables you to learn more about the changes that you need to meet customers' needs.
Introducing a new product in the market should be part and parcel of your marketing strategy. Using virtual photography in your new product will create value in the minds of target customers. The speed at which you introduce your product can affect sales. Therefore, use 3D visuals to introduce the product, even before the launch.
4. Versatility of 3D Images
Visual photography can help you create an array of scenes without any limitations. In the past, there were various factors that limited product photography: studio size, available props, size of the product, and available colors. Ecommerce businesses are opting for virtual photography because it enables custom features. Customers can use these features to customize the product however they want.
Different customers have different tastes and preferences. Therefore, incorporating a wide range of props, colors, and styles will convert potential buyers into loyal customers. These configurations will improve the versatility of the final product. In traditional photography, images used for catalogs weren't ideal for use on a billboard. You had to invest in several photo shoots to cater to all your media and advertising outlets.
Virtual photography is the best because a single image can be used in an array of advertising outlets. This plays a vital role in reducing costs and saving time. Ecommerce stores that opt for traditional photos may miss out on potential opportunities that come with 3D virtual images.
5. Ability to Create Ultra Realistic Product Images
Promotional product images should be eye-catching. The number of images that an average person expects to see before purchasing a product online has increased substantially from 3 images to 8 images per product. Therefore, ecommerce managers should opt for 3D visual images. Generating product images with a computer allows you to create realistic photos. Editing the product can influence its appearance. You can change the lighting or remove props in no time. Great images will help you attain a competitive edge and increase the traffic to your ecommerce website.
Conclusion
Virtual photography is a great way to increase sales in your ecommerce business. It helps you create outstanding product images that attract your target audience. Customers opt for 3D images because they're customizable and eye-catching. There are other benefits of virtual photography: saving money and versatility.
---
Interesting Related Article: "How Product Photography Can Sell Your Product Better"