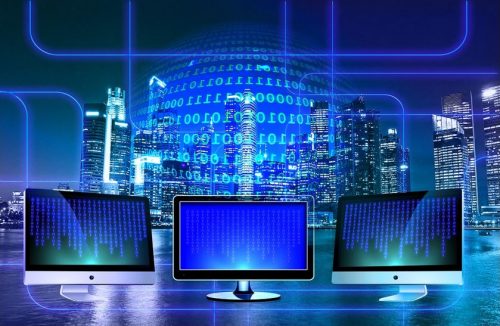 Experienced marketing specialists know that having a strong web presence is key to a company's success in the modern world. But what some organizations still do not realize is that a user-friendly,  engaging, and well-developed website is just as important as any other marketing components like advertising, PR, or social media presence.
A good website can help companies from any industry reach new customers and build strong brand awareness, while its poor interface design, bad branding decisions, and slow page downloading processes can dissuade potential customers from making a purchase.
According to statistics, 38% of users leave a website if the content/layout is unattractive. Almost the same number of respondents claim they also leave if the image-loading process takes too long.
Moreover, 75% of users admit they judge a company's credibility based on its website, even more visitors won't come back to the website after a bad user experience.
The bad news in this situation is people tend to share their bad experiences with others. This means that even if someone doesn't have a bad experience with your website directly, they may still hear about it from others. And once word gets around that your site is difficult to use or looks unprofessional, it can be difficult to regain the trust of potential customers.
It's time to invest in professional web development services and boost your business online. In this article, we will give you 5 reasons for that!
A website is the foundation of your online presence
Your website is a central hub where people can learn about your business, services, and values; it should be the first place people go when they want to find more authentic information. A well-designed website should give people a positive impression of your company, and it should help the company to build trust with potential customers. In order to achieve the company's marketing goals, the informative website should contain:
Company History and Mission
Provide a brief company overview, including when it was founded and by whom. tell about the company's milestones, such as when it launched new products or opened new locations.
The company mission statement should be prominently displayed on the website and describe the company's purpose, values, and what it aims to achieve. For example, if you invest in eco-technologies or do not use plastic in the packaging, tell about it as it is your competitive advantage!
Products and Services
The website should include a section that provides an overview of all products and services offered by the company. Make sure all descriptions and prices are correct, tell about current discounts or promotions, use high-quality visual materials and make sure all information is up-to-date. A salesman combined with a marketing manager promoting goods 24/7!
Contact Information
The website should include all convenient ways for customers to contact the company, such as a phone number, email address, or mailing address. Make sure people can easily reach customer service too. It is essential to show people you are ready to talk to them any minute!
Customer Testimonials
Customer testimonials can be an effective way to build trust with potential customers. These testimonials can be displayed on the website in the form of written reviews or video interviews.
FAQs
A frequently asked questions (FAQ) section can be helpful in addressing common questions or concerns that potential customers may have. This is an effective way to work through possible customer objections.
A website helps you to stand out from your competitors
In today's competitive market, it is essential to have a well-designed website that looks good and functions well. It gives you a competitive edge and helps to attract more customers.
It's important to know who your competitors are and what they're doing well. Take a look at their websites and see what features they have that you don't. See what content they're producing that's resonating with the audience. Use this information to improve your own website.
Company branding and a unique identity are also important. Customers who have a positive association with a company's brand are more likely to continue interacting with it in the future.
Remember that web design and development always go together: make sure your site visually correlates with other brand elements, such as a logo, stationery, ad materials, business cards, packages etc. You also share your web proposal to introduce your services. 
It's important to use corporate colors, make sure your competitors do not use the same color scheme. Users should remember who you are and what you sell long after they've left your site.
As a rule, the design requirements are written in the brand book. Still, even if you do not have one, professional designers can make a nice-looking website corresponding to the rest of the elements.
A well-developed website helps you rank higher in search engine results pages (SERPs)
If you want your website to be competitive, it needs to be optimized for search engines. This means using the right keywords and phrases, having quality content, and having a user-friendly design for all devices. Search engine optimization can be complex, but there are plenty of resources available to help you with it.
The data from your website traffic is a valuable resource for understanding how to best market your products. The information enables you to collect insights about visitors so future marketing campaigns can be tailored more effectively.
One of the most important things you should do here to improve your SERP is to optimize your title tags – the text that appears in the SERPs when your website comes up. They should be descriptive and keyword rich. In addition, you should also optimize meta tags – snippets of code that provide information about your website to search engines.
Another great way to improve your SERP is to use social media. When users share links to your website on social media sites like Twitter and Facebook, it helps search engines understand that your website is popular and thus improves its ranking. Additionally, social media can help drive traffic to your website!
A well-functioning website can boost your sales significantly
Studies have shown that businesses that have an effective website generate more sales than those that don't. So, if you do not know how to increase conversion rates, developing a great website is the way to go.
If a website is well-designed and easy to use, it will help to build trust with potential customers. Trust is essential when it comes to making a purchase.
Moreover, a good website makes it easy for customers to find what they are looking for: if it is well-organized and easy to navigate, customers will be able to find items quickly.
Customers want to know relevant information about products, food blogs, and services before making a purchase, so besides a convenient website, make sure there is relevant, accurate, and up-to-date marketing content on it.
A website allows you to track your progress
When you have a website, you are able to see how many people are visiting your site, what pages they are looking at, and where they are coming from. This information is valuable as it allows you to see what is working well and what needs improvement: you can analyze your target audience more deeply to optimize marketing campaigns. Additionally, tracking your progress will help you to identify any areas where there is room for growth. If you are wondering how to measure the success of a marketing campaign, Google Analytics or similar platforms can help with tracking things like page views, time on site, bounce rate, and other important indicators.
Conclusion
If you want your business to be successful, then you need to invest in web development: while there are many aspects that are important for marketing success, web development is key as it effectively represents your business online and showcases your products or services. A well-developed website will help you reach new customers and increase sales.
So, if you're looking to take your marketing efforts to the next level, make sure you hire a top-quality web development company that has proven expertise and a relevant portfolio.
About the Author
Hanna is an experienced proactive content writer at Ein-des-ein company, mainly specializing in SaaS, Online Marketing, Fin-tech, E-commerce, MedTech, HR industries.
---
Interesting Related Article: "Top 5 Video Marketing Trends to Watch in 2023"