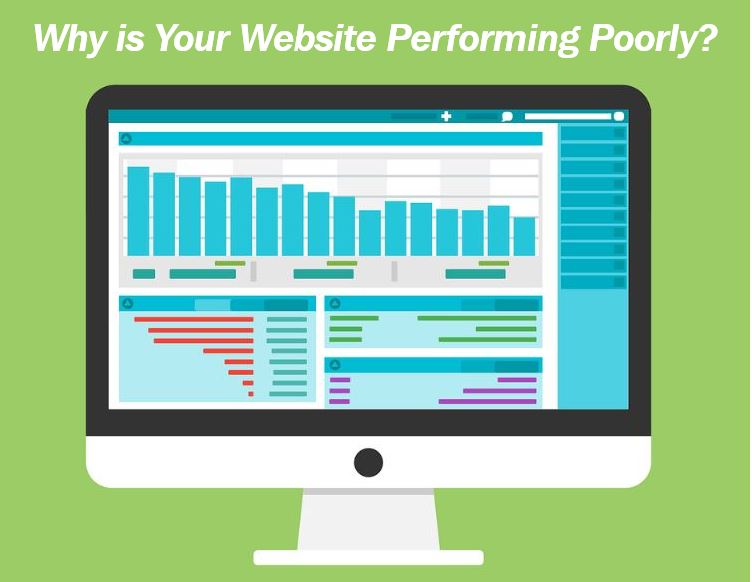 If your website is not performing as well as you'd like, it can be seriously detrimental to your bottom line and consumers may find it difficult to discover and engage with your brand. Consistent traffic is vital to having a successful business online, and users must find your website easy to navigate from start to finish. Consider these pitfalls when considering what is going wrong and aim to get them rectified as quickly as possible.
Your Search Engine Optimisation Is Poor
Consumers online trust search engine recommendations, so it's important to feature on the first page. Whilst paid advertisements will help you stay on the top for specific keywords, it can be an expensive way to gain interaction with your website.
Invest in a whole site SEO audit that will draw more organic traffic to your business online; you'll receive a report regarding the strengths and weaknesses of the content you've created and recommendations of how the information could be improved.
Take advantage of the expertise of an SEO specialist and allow them to adjust the information as and when it is required. Organic traffic is a huge part of a business's website performance, even more so than social media and other marketing tools, getting it right will not only make your business more discoverable online but will increase conversions of visits to sales. SEO is one of the most important parts of digital marketing.
Your Website Is Too Slow
If your website is running too slow it can immediately turn potential customers away, driving them to a more efficient website to purchase their goods, so be sure to get this area right to reduce bounce rates online. Make sure your website host is an efficient source for your brand and check that their server performance is up to scratch, you may need to upgrade to a more expensive host.
Check image sizes have been compressed to be used online as they can always take a lot of time to load. TIFF and BMP images are going to take too much time to load, so make sure all your images are saved as JPEG, PNG or GIF.
You're Not Promoting Your Business Enough Online
If your website is performing exactly how you would want and you're confident your search engine optimization is up to scratch, you could simply be overlooking the power of certain marketing tools online that can work wonders at increasing engagement towards your site.
Use social media and review platforms to your advantage alongside more traditional marketing methods to broaden the target audience you want to connect with, it's important to be active and present online. If you don't have time to constantly engage with consumers, then it might be worth hiring a social media manager to do this for you. Response rates are vital when it comes to social media and review sites, so this should never be overlooked.
Acknowledge comments on Instagram and Facebook and become a part of the conversation online, you'll be surprised at how well it can improve the performance of your website.