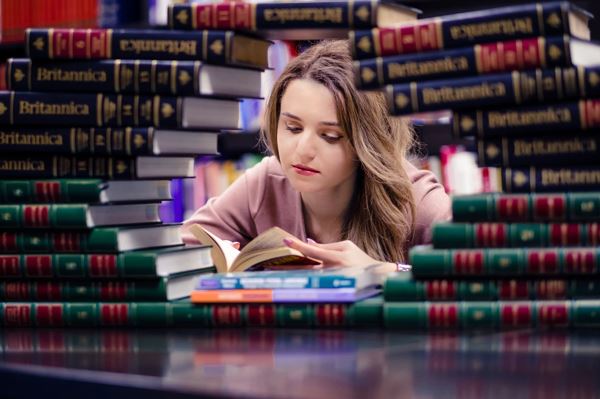 Do you know how much a US student spends every year on textbooks? It's beyond your expectations. On average, a college student spends around $1,226 on books and supplies every academic year. If we estimate the cost of a college textbook, it is approximately $105. Hard-copy books are priced higher than soft-copy books and often cost as much as $400. 
Students with limited financial resources have no other choice than to borrow money or work overtime to buy a high-priced essential textbook. Would you believe that many students have skipped their meals to pay for a book? Initiatives such as the formation of Open Educational Resources (OERs) have delivered a sigh of relief to students and their parents. However, the quest for reasonably priced or free physical textbooks continues. 
This article will put light on free resources for students that greatly help them to save money on textbooks. With these platforms, you don't need to buy textbooks anymore.    
Free Textbooks for Students
Considering the prices of physical textbooks, various educational institutions and non-governmental organizations have started providing students with free textbooks. Wilkes University is an example here that is offering free physical and digital textbooks to its students. There are various other resources that provide students with learning and reading materials at zero price. We have shared here the top-notch resources that are invaluable resources for students to get free textbooks, learn a new skill, or seek academic support for excellence. 
Open Textbook Library
If you are interested in digital books, you must check out Open Textbook Library for unlimited access to open-license textbooks. The digital repository of educational materials is designed to address the rising costs of traditional books. There are thousands of textbooks available covering subjects of secondary and post-secondary degree programs. These books come in digital formats such as PDFs or web-based materials and are free to access, modify, and distribute by anyone. 
This digital library is among the most cost-effective alternatives to high-priced hardcover textbooks. By leveraging the principles of open education and collaboration, the platform contributes to reducing the financial burdens of students, fostering a more inclusive learning environment. Furthermore, the open educational resource promotes innovation and adaptation of content, enabling educators to customize learning materials in accordance with varying students' learning styles. 
SolutionInn
Another great resource for students to get traditional textbooks without paying a price came to prominence a few years back. SolutionInn, an online learning platform designed for students worldwide, started a free textbook program to bridge educational disparities. They provided essential textbooks to high school, college, and university students, leading them to save hundreds of dollars every academic year.  
The service provider also encourages collaboration among learners and educators for academic success and professional development. Furthermore, there is a solution library for students to get detailed and step-by-step answers to complex textbook questions. There is also a free trial for students to get started. 
Eligibility Criteria for Free Books
There are no eligibility criteria set for these free books. You are interested in getting books? Browse the website, find the required resource, and that's it. Download the digital book or place an order for the physical book to get it shipped to your location at zero cost. 
The Bottom Line
Let us be honest! Textbooks are expensive. Students who are already burdened with hefty tuition fees and other direct educational costs either choose not to buy costly textbooks or work overtime to meet costs. In these circumstances, open educational resources like SolutionInn and Open Textbook Library are a blessing for students. So, before you buy textbooks, explore these free resources.    
---
Interesting Related Article: "Five Ultimate Tips for University Graduates"