When you think of a medical office, the first thing that is likely to come to your mind is the doctor and caregivers. They are part of the healthcare processes and are responsible for ensuring that billing is accurate, and the medical codes are updated at any one given point. However, for efficiency, the backend stuff is just as important. Those responsible for billing and coding do not get too much attention, yet they play a vital role. They prioritize ensuring patients' interests are well-protected.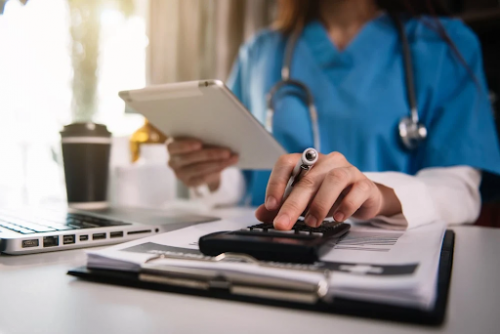 Unfortunately, medical claims processing can be a daunting task, especially without the necessary personnel to take care of what is required of them. Due to this issue, healthcare providers pass these responsibilities to a third-party provider including Kemberton medical coverage for better and professional service. However, is outsourcing necessary? Consider the following benefits on why outsourcing is always an excellent idea:
Risk Management
If your medical practice has to deal with risky situations, it might affect your business negatively. Thankfully, a third-party service provider can be resourceful since they have lots of experience dealing with various types of risk.
Whether competition, financial conditions, changes in technology or government, and market-related risks, outsourcing to a third party gives you an extra layer of protection. You do not have to face all the risks yourself when a service provider gives you higher security.
Streamlined and efficient processing of claims
Managing claims is not a straightforward task, and if you commit your time and efforts to it, you may find it challenging to focus on providing the best patient care expected from you. When it comes to dealing with paperwork, simple mistakes can prove to be costly.
Luckily with medical claims processing, companies can enjoy the expertise and qualified resources that ensure no backlogs and the turnaround times are as tight as possible. By outsourcing, your work is significantly reduced.
Revenue increment
Suppose you want someone else to take care of your medical claims processing. In that case, it brings the potential to save time and money. By outsourcing, it becomes possible to reduce overhead costs, submit claims on time, and enjoy higher reimbursements which eventually increase the revenue for the organization.
Improving patient satisfaction
Outsourcing medical claims processing makes it possible to focus on patient care since outsourced providers primarily focus on maximizing revenue. Your service providers will ensure each code gets reimbursed quickly, errors get identified within a short time, and follow-up to denial is fast.
On the other hand, healthcare practitioners can offer the best customer service to their patients. It allows them to be more humane and empathetic, making a significant difference when dealing with patients.
Improved accuracy
When filing claims, if you are not too careful, you are bound to make errors. It gets even worse if you have to juggle your medical claims and other responsibilities. If you outsource, you are leaving those tasks to someone committed to doing their best jobs. They have the experience to know what is required of them and what's not.
The chances of making errors are significantly minimal. The higher your options are for recovering money from a claim you filed when you have improved accuracy.
It will not be necessary to invest in additional staff
If you choose to invest in processing medical claims within your company, you might think it will be affordable, but that is not true. What most people don't know is that the cost of outsourcing is significantly lower in comparison to having a local staff do the tasks. When you outsource, you are not only saving revenue but are also getting a guarantee that the job will be done perfectly.
By outsourcing to third-party service providers, you get service from professionals with advanced technological tools and infrastructure. You improve your medical claims processing efficiency and productivity. If you decided to do everything in-house, your staff would have so much work, which is bound to lead to errors.
Outsourcing frees up their time and enables them to work on other responsibilities better. On the other hand, patients benefit significantly since a lot of the focus shifts to serving the patients. It is a win-win situation for everyone involved as long as you outsource to the right service provider.
---
Interesting Related Article: "Claims Settlement After an Accident"