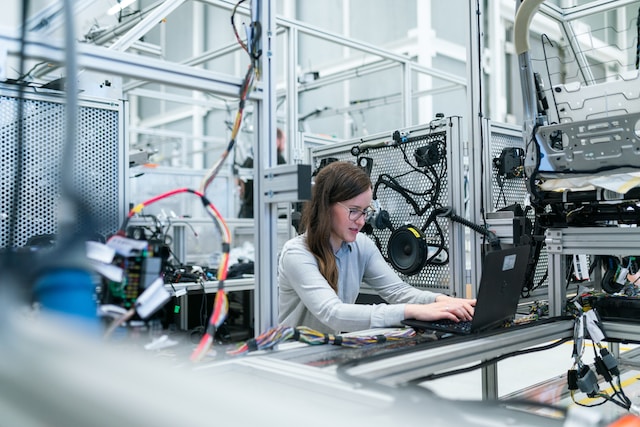 So, you're in the business of making things but did you know that you're practically allowing the world to survive? It doesn't matter whether you manufacture gadgets, processed food or something completely unique that nobody knows about.
Whatever the case is, the process of manufacturing requires skill, precision and consistency. And guess what? Your team is at the heart of it all but how do you ensure they're always at the top of their game? Well, that's where LMS for manufacturing comes into play. It's pretty much your secret weapon to training your team and setting your business up for success. Let's cover how an LMS can be a game-changer in this situation.
Streamlined Training, Anytime, Anywhere
Remember the days when training meant gathering everyone into a room with a projector that occasionally worked and stacks of printed material that you would eventually throw out? Good times, right?
Just kidding. But the fact that an LMS can save you from the hassles of those days is not a joke.
With an LMS, your training material is entirely digital, organized, and accessible 24/7. The best part is that you can even train new team members on the night shift without any hassles. They can log in and get trained at any time during the day.
On top of that, your team gets to access the training materials from any device. It doesn't matter if it's a computer, tablet or even their smartphone.
Easy to Maintain Consistency
When it comes to manufacturing, consistency can make or break your product quality. That's where an LMS shines brighter than any other training model. Every team member, whether they're in the main plant or a remote facility halfway around the world, receives the same high-quality training.
No more "Oh, I didn't know we had to do it that way" excuses. Everyone being on the same page will ensure that your lineup of products is always top-notch.
Tracking Ensures Growth
You can't improve what you can't measure. An LMS doesn't just deliver training; it tracks it. Wondering if Joe from Assembly has completed his safety training. Or, curious about how well Jane from Quality Control scored on her latest test? A high-quality LMS will always have your back.
By monitoring progress, you can identify knowledge gaps, tailor additional training, or even celebrate the superstars in your team!
Conclusion
There you have it. An LMS isn't just another techy fad that adds overhead costs without anything in return. It's a game-changer for manufacturing businesses that want to invest in their team and produce the best products out there. From streamlining training to ensuring consistency and tracking progress, an LMS has loads to offer. Now, off you go to make those whimsical whatchamacallits the best they've ever been!
---
Interesting Related Article: "How ChatGPT will impact the manufacturing sector? "