The United States is known for its business innovations. Automobiles, computers, tech platforms, etc. Maybe you have an idea for a new business, but don't know where to start. Consider collaborating with a venture studio.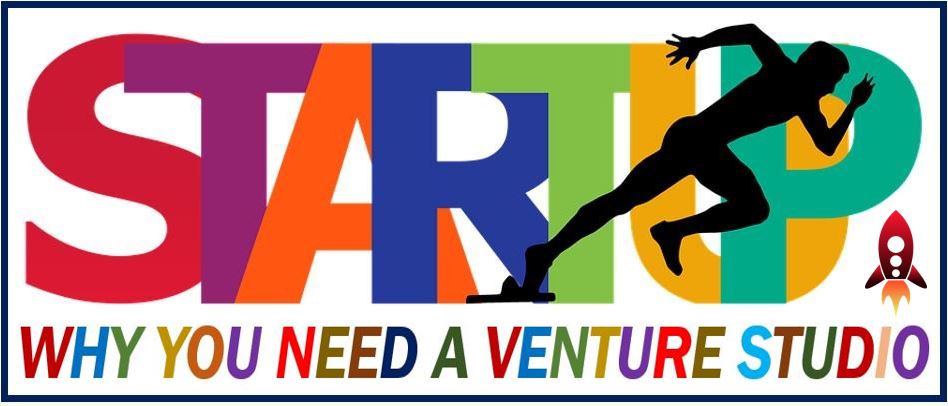 Independent or Corporate?
There are two types of venture studios — independent and corporate.
Corporate
Corporate venture studios assist established companies that are already successful. These venture studios are probably not going to listen to you pitch an idea.
Independent
Independent venture studios focus on individuals like you.
The typical independent venture studio is founded by a single, successful startup entrepreneur, but some have a constellation of founders who are each successful. They miss the rush of taking a concept from idea to reality.  Through their venture studio, they feel that rush every time they assist a budding entrepreneur to succeed.
What Do You Get?
But a venture studio is more than a founder.  They've assembled a team of experts with a broad spectrum of skills. If they don't have the skill you need in-house, they know where to find it.  They can provide you with the exact type of assistance you need.
Feeling insecure? Wondering what's important and what isn't? Not sure what to do next? They'll guide you through the process.
Maybe your books are a mess because you're weak in accounting.  They have people on staff who can straighten out the mess and keep your books for you.
Are you unsure which way to take your strategy?  That's a particularly strong point of a venture studio.  They may see a use or adaptation of your idea that you missed. They may know a way around a problem you're facing. They'll help you create a strategy or fine-tune the strategy you have in place.
Do you need funding?  They'll invest.  They'll expect the equity in return, but that will bind them even closer to your success.
Think of a venture studio as an investor who helps you with operating the business. They're in it with you, shoulder to shoulder. After all, it's their money, too.
But you don't want just any venture studio.  You need to find a good fit.
Do Your Research
Look through the list, find the studios whose focus is on businesses similar to your concept, and examine their websites. Identify the most likely candidate.
This is your target venture studio.
Your Pitch
A PowerPoint presentation is a must. It helps to focus the attention of your audience while you're speaking. It shouldn't be more than 10 slides long.
You need to describe in detail the problem you're trying to solve or the need you're trying to fill. Be as specific as possible. Talk about the size of the market in terms of the potential number of units sold.
You also need to explain exactly how your product or service will solve the problem or fill the need.  Again, be very specific.
Finally, you need to generate financial projections so they can judge the potential rewards to them and to you.
It's always good to create a handout to go with your PowerPoint presentation. This gives them something to make notes on and to review after you've gone.  It should list the highlights of your presentation.
All Systems Go
You're ready to contact the company.
Venture Studios have a formal review process to set up an interview. Follow the directions on the website closely. You don't want to lose out because you missed a step.
After you wow them, you'll be on board. The first rung on the ladder of success. With their advice, you'll be able to reach the stars.
Video – What is a startup?
---
Interesting related article: "What is a Startup?"