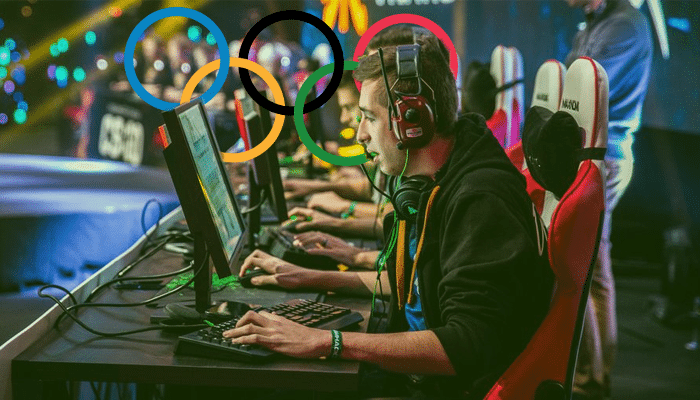 With an ever-growing rise of competitive online games, the question of official recognition has long been discussed. While dozens of countries recognized eSports as conventional sports, worldwide events still miss eSports on the list of official disciplines. During the 2016 Rio games, the first so-called eGames took place outside the list of other sports disciplines.
Millions of players and interested individuals are already looking for an eSports addition to the Olympics. It's just a matter of time when the International Olympic Committee (IOC) would add eSports disciplines. For esports betting sites like https://esportbro.com, this topic is the most frequently discussed, because the global trends in esports depend on it. In this article, we'll speculate a bit about these possibilities to the Olympics and think about what games could become spotlighted.
ESports and IOC's Engagement
The sector of e-sports is enormous, currently reaching more than 300 million fans globally. Since these numbers increase steadily, eSports can become one of the most popular sports shortly. A unique feature is a division into a far-reaching list of disciplines. In particular, dozens of FPS-shooters, RTS titles, MOBAs, fighting, and arcade games compose eSports as a whole.
IOC held a joint conference with the Global Association of International Sports Federations (GAISF) in 2018. Representatives from both sides discussed a platform for further engagement and cooperation. Even though eSports games are unlikely to appear during the 2022 Olympics in China, such forums are productive for future work. The most significant criticism factor often heard against eSports is its lack of physical involvement. A decent counterargument is to remember about air rifle competitions, still being recognized by IOC.
Recognition Aspect
Even though forums and conferences are handy, one essential aspect is required, which is recognition. Take chess, for instance. It has already been recognized as a sport by IOC, but not as an Olympic one. It means that chess is also unlikely to appear shortly. The problem with top eSports games is that they have no recognition as sports disciplines. Simply put, we are now two steps short of appearing in the Olympics.
For instance, in 2020, IOC refused to recognize Global ESports Federation (GEF) as a governing body for eSports in the Olympics. According to speculations, GEF was ultimately denied because of its links with Tencent, a vast Chinese company. Although a refusal was a blow to the community, existing cooperation links are reliable enough.
Likely Games to Appear
Keeping in mind that plenty of disciplines are popular, a question of which ones are likely to appear is problematic. While some experts believe sport and racing simulators are solid additions, others sympathize MOBAs and FPS titles. According to credible analysts, the most prominent games to appear in the Olympics are:
Rocket League
PES or Fifa
League of Legends
Counter-Strike: Global Offensive
Other disciplines, such as Dota 2, Valorant, or Apex Legends, are also speculated to appear sooner or later. If you're interested in other titles not on the list, you should remember that the governing body matters. Sooner or later, the IOC would appoint one of the leading organizations to include such disciplines. This day would be best for proudly saying that the Olympics will see esport as a real sport, spotlighted on TV and gathering millions of fans.
Possible Dates
You see, eSports and the Olympics is an ideal symbiosis that millions of fans expect to see someday. Wondering about an exact date? That's a tough question to answer! Based on the existing cooperation, fans can expect disciplines to appear no sooner than 2024. Let's hope that fans would enjoy eSports betting as much as they adore it now while viewing events on Twitch and YouTube. Due to the overall ease of introducing various titles, they will inevitably appear as part of the Olympics. Hooray.
In a Word
Instead of lengthy final remarks, let us restate the most probable forecast regarding eSports and the Olympics. ESports disciplines will indeed be recognized by IOC, granting them official recognition. Even though the 2024 Olympics is the most probable event to host eSports, giving an exact answer right now is quite challenging. If you're an eSports fan, like we are, let's hope that IOC would do the right thing – recognize our disciplines shortly. As for now, don't forget about all Major events and tune in!
---
Interesting Related Article: "Esports Market Will Hit 1.6 Billion USD By 2023"