Though the coronavirus locked people inside their homes, it gave the US gaming industry enough time to ponder the opportunities that lie within the online sphere, thereby helping them inch towards online casino gaming. This shift was a revolutionary event as it would allow state economies to stay steady on their feet amidst the global crisis.
According to industry experts, now is the right time for brick-and-mortar casino owners to rethink their policies and jump on the online casino bandwagon. Because in-person gambling experiences at traditional casinos are stooping low, thanks to the social distancing norms. Hence, legalizing online gambling will help states across the US recover from the effects of the pandemic sooner.
Currently, several states have legalized online gambling in the US, including Pennsylvania, West Virginia, New Jersey, Michigan, and Delaware. Additionally, online poker is legal in these states and also Nevada. In a few other states like Arizona, gambling will soon be legal.
States where online gambling isn't legal are losing revenue every day. With no legal online casinos in their state, punters who wish to indulge in their favorite casino games will often resort to illegal online gaming, thereby spending money in offshore books instead of the casinos where the tax revenue benefits the country. Hence, it is high time state legislatures consider making online gambling legal.
Daily online gambling has been on the rise since the federal ban was lifted off in 2018. However, ever since the pandemic, the numbers have been falling, raising the issue of whether land-based operators should be joining their hands with online operators. After all, that is currently a growing trend—brick-and-mortar casinos aren't getting any business, which comes as a wake-up call.
Now more than ever, an increasing number of states are looking for ways to fund education, environmental initiatives, health, and transportation. Hence, this might be the right time for jurisdictions to take a closer look at how they can earn potential tax revenue through online gaming.
The Brick-and-Mortar Casinos are Suffering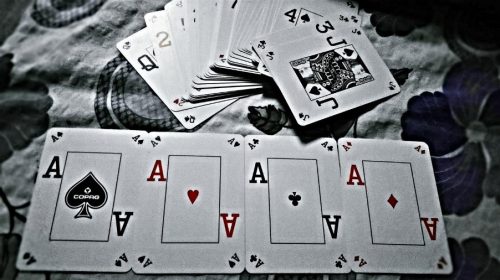 COVID-19, aka coronavirus, has significantly impacted North America's gaming industry. Numerous sportsbooks had to be shut down due to major sports events like NHL, NBA, and MLB being postponed for months. What's more, March Madness was canceled altogether.
As people grow highly concerned about human contact and try to avoid being in crowded environments, land-based casinos are witnessing their everyday client base drop significantly. After all, with the cards and chips passing multiple hands and several people playing at the tables or slot machines, it is only fitting that punters decide to stay away from casinos to stick with social distancing norms. So, brick-and-mortar casinos are in real danger now as they have to deal with decreased revenue until the pandemic subsides.
A lot of casinos across the United States have also informed their audience that they will remain shut till the pandemic ceases. For instance, Valley Forge Casino, based in Philadelphia, remained closed during for nearly two weeks, the Rivers Casino Philadelphia took a temporary break for 14 days.
In most states, brick-and-mortar casinos remained shut for a significant period of the pandemic.
How Will the United States Respond?
Online gambling is a popular practice across the world, especially in countries where it is legal. In the United States, when legal gambling options become available, the states will surely be able to witness a boost in revenue. On the other hand, people living in states where online gambling isn't legal will resort to offshore options.
Now, if you do a state-wise comparison, online gambling has definitely been a boon for New Jersey. The total sports betting handle in the state for February alone was $436.49 million, 68 percent higher than the figures for the same month last year. Furthermore, mobile betting accounted for around 88.2 percent of the total sports betting market in New Jersey.
New Jersey currently charges a 15 percent tax on online gambling, which translates to a significant lot of revenue. As a result, the state is now posing as an inspiration to other states that have been slow to legalize online gambling.
There is no denying the fact that now is a good time for the operators of brick-and-mortar casinos to jump online. In fact, numerous operators already have. In New Jersey that includes, Hard Rock, MGM, Golden Nugget, and Caesars Entertainment.
---
Interesting Related Article:"Using Apps For Sporting And Betting"